Massachusetts Woman Assaults Man Wearing MAGA Hat, Claims She's The Victim
In another instance of violence committed against President Donald J. Trump's supporters, a Brazilian immigrant in Massachusetts attacked a man in a bar for wearing a red MAGA hat.
"Rosaine Santos, a 41-year-old Brazilian immigrant living in Falmouth, Massachusetts, was arrested and charged with disorderly conduct, assault and battery following the row at Casa Vallarta Mexican restaurant last Friday," Daily Mail said.
Despite video evidence to the contrary (and in true Jussie Smollett form), Santos claims that she was actually the victim of the attack.
"I had a little bit to drink maybe that's the reason that I couldn't walk away but being discriminated for so many times in my life, I just had to stand up for myself,' Santos told Boston 25. "He's not a victim. I am the victim. I have been bullied, okay?"
Trending: Disgraced Former CIA Chief John Brennan: Biden White House Will Use Homeland Security to Crush Trump 'Insurgency'
The police weren't buying that story. They escorted her out of the bar and charged her with assault against the innocent MAGA hat-wearing man.
take our poll - story continues below
Completing this poll grants you access to Big League Politics updates free of charge. You may opt out at anytime. You also agree to this site's Privacy Policy and Terms of Use.
Thee weeks ago, the leftist media propped up actor Jussie Smollett's claims of politically-motivated violence. He received wall-to-wall coverage and an exclusive ABC interview after allegedly being the victim of a racist, homophobic attack by Trump supporters in Chicago.
It turned out that Smollett was lying, and the media walked away with egg on its face.
The press does not seem as keen to report this act of violence – perhaps because it was perpetrated against a Republican. A search for the perpetrators name turns up nothing on CNN's website.
Likewise, there is no coverage of the incident on NBC's website.
The same goes for ABC, which allowed Smollett to cry and lie on their air, claiming that he was the victim after his hate hoax.
---
Follow Peter D'Abrosca on Twitter: @pdabrosca
Like Peter D'Abrosca on Facebook: facebook.com/peterdabrosca
Parler CEO John Matze Forced to Flee Home Under Deluge of Left-Wing Terror Threats
Matze is suing Amazon for deplatforming Parler.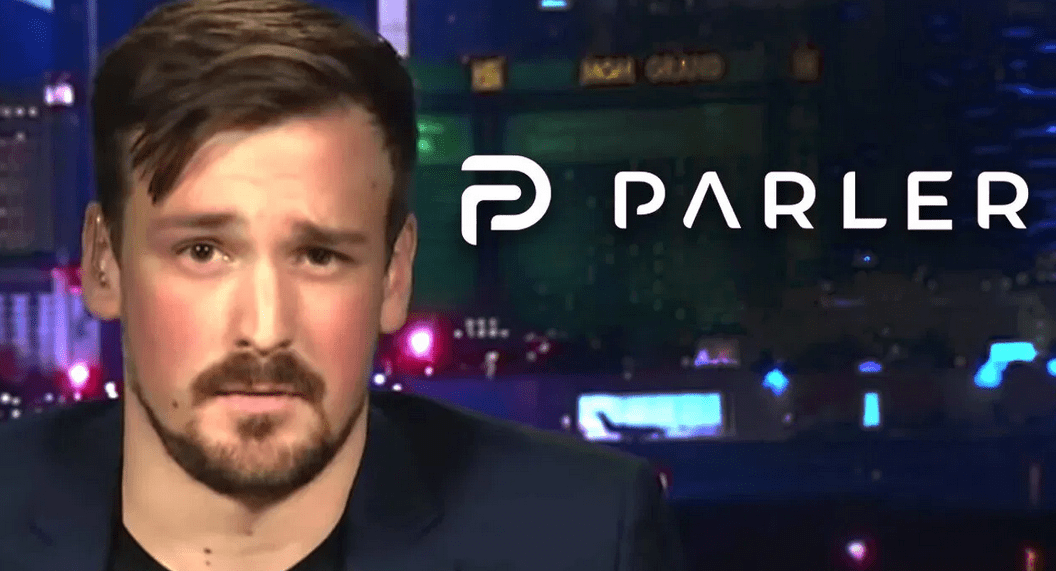 Parler CEO John Matze has been forced to flee his home and go into hiding after receiving an onslaught of left-wing death threats. Parler, a free speech social media platform, has been temporarily shut down in an extensive deplatforming campaign. Amazon promptly cut Parler's access to its Web Services after the US Capitol riot earlier this month, cherry-picking examples of content that violate Parler's terms of service and claiming the platform is being used for violent purposes.
Matze made the frank admission in a court filing for Parler's lawsuit against Amazon, requesting that the court keep any disclosures about his personal life and location secret. Parler is currently suing Amazon in federal court for its immediate revocation of Parler's hosting agreement, arguing that Amazon agreed to provide 30 days notice before any potential termination of Parler's hosting, pursuant to the party's original agreement.
Matze reveals that he's been forced to leave his home and go into hiding with his family, citing Amazon Web Services' "vilification" of his company.
take our poll - story continues below
Completing this poll grants you access to Big League Politics updates free of charge. You may opt out at anytime. You also agree to this site's Privacy Policy and Terms of Use.
Employees of Amazon have allegedly been threatened and harassed as well for shutting down Parler. The court filing in favor of redaction references these threats in requesting the court provide redaction of personal information to both sides.
"Both sides of this dispute have shown that their employees have suffered real harassment and threats—including, on both sides, death threats—owing to the charged nature of this litigation.
Parler therefore agrees with AWS that safety and security concerns justify the limited sealings requested here," Parler requests in the Amazon lawsuit.
Parler's administrators are still seeking to return the free speech social media platform to full operation, although it could take weeks to bring it back online. They may have learned a lesson about the futility of contracting hosting services with a Big Tech monopoly such as Amazon.
---
Follow me on Twitter @Wildman_AZ, on Parler @Moorhead, and on Gab @WildmanAZ.