'Men's Therapeutic Cuddle Group' Offers Beta Males Opportunity for Human Contact
The strange group of men apparently fights "toxic masculinity."
An outlandish group of men in Pennsylvania meet for "platonic cuddling" twice a month, offering a fascinating view into the psyche of the beta male.
The bizarre "Men's Therapeutic Cuddle Group" in Northwest Philadelphia offers highly structured male-only cuddle sessions, with "'safe touch' boundaries," and only "non-sexual cuddling," including such male-on-male action as the "motorcycle style", the "cuddle train", "hand holding", and the classic "hair or beard stroking" among other methods of exciting male-only contact.
According to the event organizers, these acts allow men to experience "'the three A's'; Acceptance, Affirmation, and Affection," in a safe environment.
Trending: Leftist Thug Targets Roger Stone's Handicapped Wife for Vicious Attack in Own Neighborhood
Men are invited "to participate regardless of your religious beliefs, marital status, or sexual orientation," though attendees are reminded to keep fully clothed throughout the cuddling sessions.
take our poll - story continues below
Completing this poll grants you access to Big League Politics updates free of charge. You may opt out at anytime. You also agree to this site's Privacy Policy and Terms of Use.
Men are also encouraged "to cuddle with a man who may carry the energy of their father, a brother, or the jock who may not have affirmed them in High School."
Philly.com reports that the group also exists to challenge "toxic masculinity" through its cuddling sessions.
At a time when traditional ideas of manhood are facing scrutiny and such terms as toxic masculinity are becoming more widely known through the MeToo movement, the group aims to provide new ways for men to express themselves.

"So often, we're taught that to be an emotional stoic is the mark of manhood," said Scott Turner, a 46-year-old interior designer and cofounder of the group. "If you show any emotional weakness or vulnerability, that's a failure to your title of a man."

But "if we expect men to be emotionally sensitive to the needs of others, they first need to be able to build an emotional vocabulary," he said.
The article also reveals that the men have reached new levels of intimacy, as many men now consider the relationships they formed with other attendees to be closer than that of siblings or a father and son relationship.
One attendee's family even calls an older cuddler "grandpa."
Parler CEO John Matze Forced to Flee Home Under Deluge of Left-Wing Terror Threats
Matze is suing Amazon for deplatforming Parler.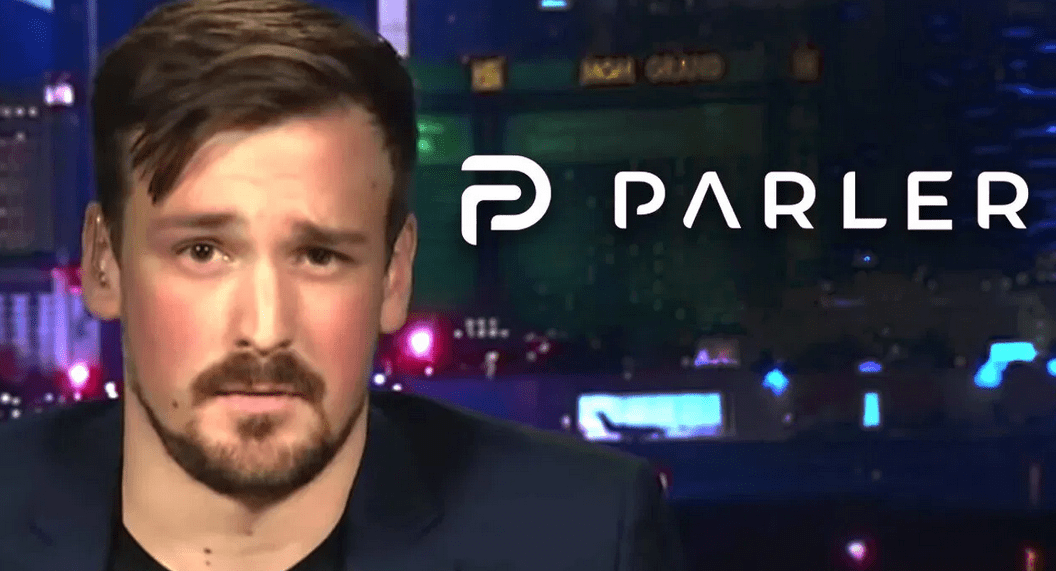 Parler CEO John Matze has been forced to flee his home and go into hiding after receiving an onslaught of left-wing death threats. Parler, a free speech social media platform, has been temporarily shut down in an extensive deplatforming campaign. Amazon promptly cut Parler's access to its Web Services after the US Capitol riot earlier this month, cherry-picking examples of content that violate Parler's terms of service and claiming the platform is being used for violent purposes.
Matze made the frank admission in a court filing for Parler's lawsuit against Amazon, requesting that the court keep any disclosures about his personal life and location secret. Parler is currently suing Amazon in federal court for its immediate revocation of Parler's hosting agreement, arguing that Amazon agreed to provide 30 days notice before any potential termination of Parler's hosting, pursuant to the party's original agreement.
Matze reveals that he's been forced to leave his home and go into hiding with his family, citing Amazon Web Services' "vilification" of his company.
take our poll - story continues below
Completing this poll grants you access to Big League Politics updates free of charge. You may opt out at anytime. You also agree to this site's Privacy Policy and Terms of Use.
Employees of Amazon have allegedly been threatened and harassed as well for shutting down Parler. The court filing in favor of redaction references these threats in requesting the court provide redaction of personal information to both sides.
"Both sides of this dispute have shown that their employees have suffered real harassment and threats—including, on both sides, death threats—owing to the charged nature of this litigation.
Parler therefore agrees with AWS that safety and security concerns justify the limited sealings requested here," Parler requests in the Amazon lawsuit.
Parler's administrators are still seeking to return the free speech social media platform to full operation, although it could take weeks to bring it back online. They may have learned a lesson about the futility of contracting hosting services with a Big Tech monopoly such as Amazon.
---
Follow me on Twitter @Wildman_AZ, on Parler @Moorhead, and on Gab @WildmanAZ.