#MeToo Is Canceled: 7 Dems Say They Regret Calling for Al Franken's Resignation
Senators now regret calling for Franken's immediate resignation during the height of the #MeToo movement.
Over 18 months after former Sen. Al Franken was accused of groping 8 women, a group of 7 top Democrats now say they regret calling for his resignation amid the height of the #MeToo movement.
Franken, a former star of Saturday Night Live and high ranking Democrat senator, resigned from his office after 8 women came forward to accuse him of touching them inappropriately. He did so after more than 30 of his Senate colleagues called for his resignation, and did not wait for any regulatory body to examine the accusations levied against him.
Now, 7 current and former senators are saying they regret calling for his immediate resignation during the height of the #MeToo movement.
Trending: Ex-Soviet Leader Gorbachev: US Capitol Riot "Planned in Advance, And It Is Clear by Whom"
Former North Dakota Sen. Heidi Heitkamp said demanding Franken's ouster was an action she took 'in the heat of the moment, without concern for exactly what this was.' Illinois Sen. Tammy Duckworth said 'more facts' were needed at the time, and 'due process didn't happen.'

Sen. Patrick Leahy of Vermont said pulling the trigger on his own resignation demand was 'one of the biggest mistakes I've made' in office. Maine independent Sen. Angus King said he was wrong to tell Franken to quit and he had 'regretted it hever since,' and called the result 'the political equivalent of capital punishment.'

take our poll - story continues below

Completing this poll grants you access to Big League Politics updates free of charge. You may opt out at anytime. You also agree to this site's Privacy Policy and Terms of Use.

Sen. Jeff Merkley of Oregon, Sen. Tom Udall of New Mexico and former Florida Sen. Bill Nelson had similar words of contrition, largely focusing of the quick judgment that denied Franken an investigation that could conceivably have cleared him.
It should also be noted that Franken has repeatedly said he regrets buckling to public pressure to resign, and believes he should have attempted to fight the push for his resignation.
The Daily Mail noted that "Franken himself says he 'absolutely' regrets bowing to pressure and abandoning his seat in the upper chamber of Congress," and especially since he considers President Donald Trump a more egregious offender than him.
In a farewell address to the Senate floor in 2017, Franken said that "I, of all people, am aware that there is some irony in the fact that I am leaving while a man who has bragged on tape about his history of sexual assault sits the Oval Office," referencing the misquoted tape of President Trump speaking to Billy Bush in a private setting more than a decade ago.
This stunning reversal of top politicians may mark the official end to the #MeToo movement, as many of those maligned by it have now been given sympathy and, in some cases, exonerated of their supposed crimes.
Parler CEO John Matze Forced to Flee Home Under Deluge of Left-Wing Terror Threats
Matze is suing Amazon for deplatforming Parler.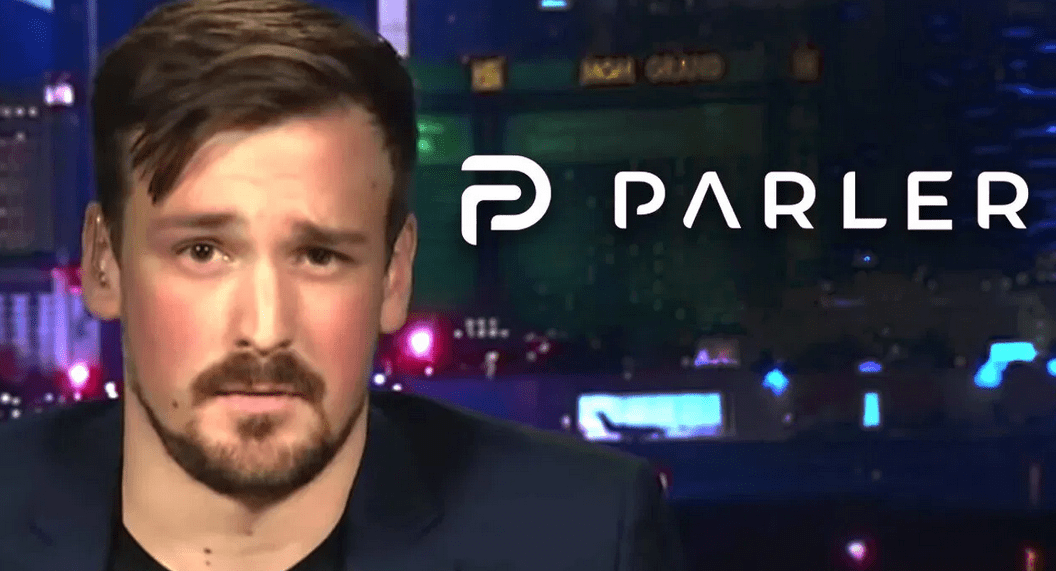 Parler CEO John Matze has been forced to flee his home and go into hiding after receiving an onslaught of left-wing death threats. Parler, a free speech social media platform, has been temporarily shut down in an extensive deplatforming campaign. Amazon promptly cut Parler's access to its Web Services after the US Capitol riot earlier this month, cherry-picking examples of content that violate Parler's terms of service and claiming the platform is being used for violent purposes.
Matze made the frank admission in a court filing for Parler's lawsuit against Amazon, requesting that the court keep any disclosures about his personal life and location secret. Parler is currently suing Amazon in federal court for its immediate revocation of Parler's hosting agreement, arguing that Amazon agreed to provide 30 days notice before any potential termination of Parler's hosting, pursuant to the party's original agreement.
Matze reveals that he's been forced to leave his home and go into hiding with his family, citing Amazon Web Services' "vilification" of his company.
take our poll - story continues below
Completing this poll grants you access to Big League Politics updates free of charge. You may opt out at anytime. You also agree to this site's Privacy Policy and Terms of Use.
Employees of Amazon have allegedly been threatened and harassed as well for shutting down Parler. The court filing in favor of redaction references these threats in requesting the court provide redaction of personal information to both sides.
"Both sides of this dispute have shown that their employees have suffered real harassment and threats—including, on both sides, death threats—owing to the charged nature of this litigation.
Parler therefore agrees with AWS that safety and security concerns justify the limited sealings requested here," Parler requests in the Amazon lawsuit.
Parler's administrators are still seeking to return the free speech social media platform to full operation, although it could take weeks to bring it back online. They may have learned a lesson about the futility of contracting hosting services with a Big Tech monopoly such as Amazon.
---
Follow me on Twitter @Wildman_AZ, on Parler @Moorhead, and on Gab @WildmanAZ.