Milo is Bootstrapping a Relaunch By Selling His Old Stuff
Milo has been planning a relaunch for several months and now appears to be raising money.
More Milo merchandise is available for fans to purchase as the conservative dynamo plans his relaunch later this year.
Milo Yiannopoulos is in the process of relocating and restructuring to relaunch his independent operations later this year, and multiple pieces of Milo memorabilia have been put on the market at the same time. Earlier this week, leftists ran with the idea of Yiannopoulos needing money on Twitter, showing the Instagram post where Milo offered a canvas print of himself for sale.
https://www.instagram.com/p/Bu116QrFZPY/
Trending: Ex-Soviet Leader Gorbachev: US Capitol Riot "Planned in Advance, And It Is Clear by Whom"
Days later, Milo would add a unique $32,000 Balmain jacket to the list of items for sale, noting that it was the outfit worn by him during the release of his first book, "Dangerous."
take our poll - story continues below
Completing this poll grants you access to Big League Politics updates free of charge. You may opt out at anytime. You also agree to this site's Privacy Policy and Terms of Use.
Now, the red Queen Ann style throne chair previously used for Yiannopoulos's studio set is available on eBay, with the description exclaiming "Now you can own Milo's own throne chair used on the set of the Milo show!" and noting its proportions.
The throne chair has a reserve price of $1,400, and can be bought outright for $5,000.
Yiannopoulos has repeatedly foreshadowed a new project or relaunch over the last several months, and it appears he may be accruing the capital he needs for such an endeavor by selling some of the memorabilia and unique fashion items that helped him frequent headlines in 2015 and 2016.
The beleaguered online personality has been castigated and demonized repeatedly in the media, first after he left Breitbart when his comments relating to the abuse he suffered as a young boy came forward, and then last year when journalists claimed one of his jokes on Instagram resulted in the shooting of a Maryland news room.
Conservative superstar Milo Yiannopoulos has announced over Instagram that he is suing the New York Observer for libel. The Observer ran a headline based on his response to a media request where he joked about "vigilante squads gunning down journalists" that made it seem as though he was encouraging violence, specifically causing Thursday's shooting in Maryland that left five dead.

Milo spoke exclusively to Big League Politics explaining his reasoning for the lawsuit.

"The New York Observer and its reporter Davis Richardson knowingly and maliciously cooked up a hysterical frenzy, presenting a dumb private remark as a 'threat' or 'incitement,'" Milo stated. "The only people making a fuss about hurting journalists this week were other journalists, and they did so knowing they were spreading dangerous falsehoods. The Observer and their reporter are directly responsible for the 250,000 tweets today accusing me of complicity in the deaths of five people, and they are going to pay for their malicious libel."
Parler CEO John Matze Forced to Flee Home Under Deluge of Left-Wing Terror Threats
Matze is suing Amazon for deplatforming Parler.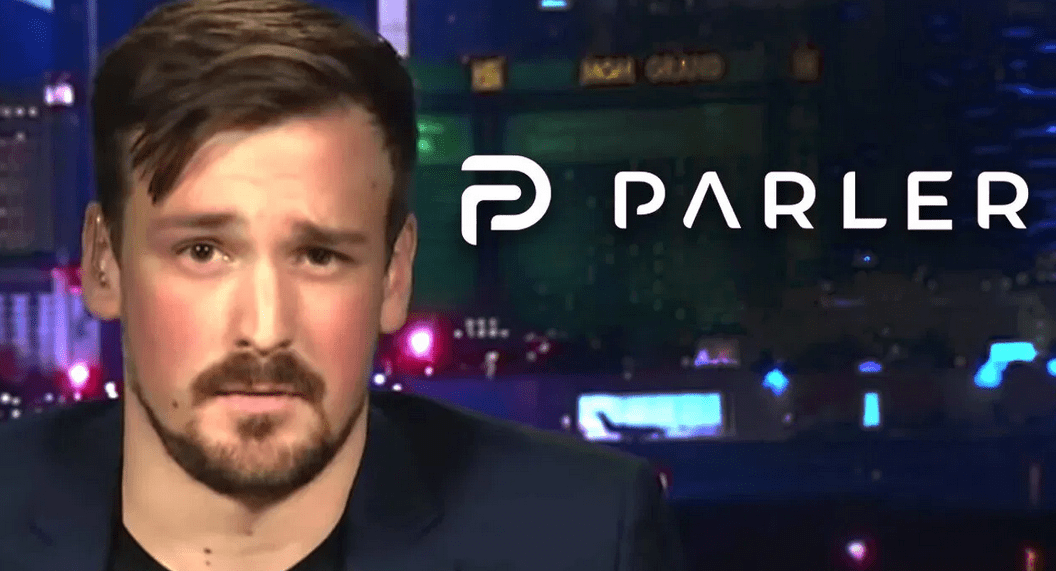 Parler CEO John Matze has been forced to flee his home and go into hiding after receiving an onslaught of left-wing death threats. Parler, a free speech social media platform, has been temporarily shut down in an extensive deplatforming campaign. Amazon promptly cut Parler's access to its Web Services after the US Capitol riot earlier this month, cherry-picking examples of content that violate Parler's terms of service and claiming the platform is being used for violent purposes.
Matze made the frank admission in a court filing for Parler's lawsuit against Amazon, requesting that the court keep any disclosures about his personal life and location secret. Parler is currently suing Amazon in federal court for its immediate revocation of Parler's hosting agreement, arguing that Amazon agreed to provide 30 days notice before any potential termination of Parler's hosting, pursuant to the party's original agreement.
Matze reveals that he's been forced to leave his home and go into hiding with his family, citing Amazon Web Services' "vilification" of his company.
take our poll - story continues below
Completing this poll grants you access to Big League Politics updates free of charge. You may opt out at anytime. You also agree to this site's Privacy Policy and Terms of Use.
Employees of Amazon have allegedly been threatened and harassed as well for shutting down Parler. The court filing in favor of redaction references these threats in requesting the court provide redaction of personal information to both sides.
"Both sides of this dispute have shown that their employees have suffered real harassment and threats—including, on both sides, death threats—owing to the charged nature of this litigation.
Parler therefore agrees with AWS that safety and security concerns justify the limited sealings requested here," Parler requests in the Amazon lawsuit.
Parler's administrators are still seeking to return the free speech social media platform to full operation, although it could take weeks to bring it back online. They may have learned a lesson about the futility of contracting hosting services with a Big Tech monopoly such as Amazon.
---
Follow me on Twitter @Wildman_AZ, on Parler @Moorhead, and on Gab @WildmanAZ.