Minnesota Governor Asking President Trump to Declare Riots a Federal Disaster In Hope of Receiving Bailout Funds
Weren't they peaceful protestors?
Minnesota Governor Tim Walz is requesting that President Donald Trump declare the recent rounds of race riots in Minneapolis a federal emergency, so that the state may access federal bailout funds intended for communities affected by disasters.
Governor Walz and Minneapolis Mayor Jacob Frey largely stood by idly as race rioters destroyed and damaged more than 700 buildings in the riots, which occurred after the controversial death of George Floyd during a questionable arrest at the hands of the Minneapolis police department. The property damage from the widespread riots is estimated to range in the tens of millions, and Frey is already pushing a federal bailout to repair the damages enabled by his unwillingness to prevent criminality and support of the rioters' "message."
Governor Walz referenced the victims of the riots in a statement requesting the bailout, callously ignoring that the victims of the riots were not only victimized by criminal riots, but simply ignored in their hour of need by state and local officials unwilling to confront left-wing criminality in the name of "justice."
Trending: DNI Ratcliffe: China Interfered in 2020 Election, CIA Suppressed Info
"We're asking our federal partners to step up and help our communities recover," demanded Governor Walz. "We need to come together to ensure Minnesotans who were victims of this destruction have access to critical infrastructure they need so they can go to the grocery store, pick up their medication, and live their lives. Together, we will rebuild."
take our poll - story continues below
Completing this poll grants you access to Big League Politics updates free of charge. You may opt out at anytime. You also agree to this site's Privacy Policy and Terms of Use.
The Governor's estimate of property damage from the riots is considerably greater than what the mayor estimated, claiming that combined damages from the destruction could cost as much as $500 million.
In the new world of unabated criminality and violent destruction from vicious gangs in Democrat-controlled cities, Democrat officials will always be prepared to come cup in hand to American taxpayers with hopes of funding the repairs of the rioting that they enabled, allowed, and perhaps even tacitly supported. No responsibility or integrity.
Parler CEO John Matze Forced to Flee Home Under Deluge of Left-Wing Terror Threats
Matze is suing Amazon for deplatforming Parler.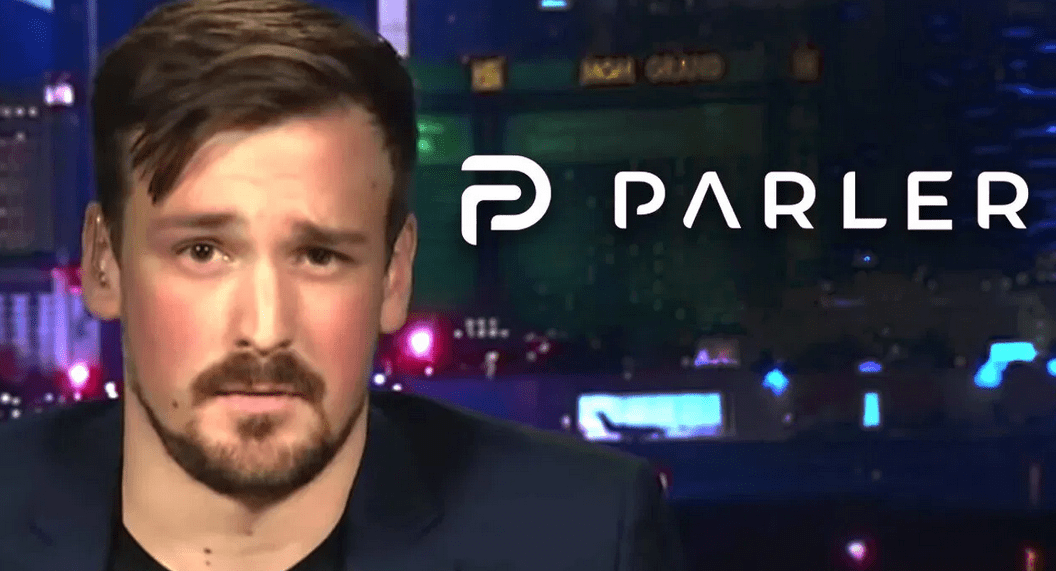 Parler CEO John Matze has been forced to flee his home and go into hiding after receiving an onslaught of left-wing death threats. Parler, a free speech social media platform, has been temporarily shut down in an extensive deplatforming campaign. Amazon promptly cut Parler's access to its Web Services after the US Capitol riot earlier this month, cherry-picking examples of content that violate Parler's terms of service and claiming the platform is being used for violent purposes.
Matze made the frank admission in a court filing for Parler's lawsuit against Amazon, requesting that the court keep any disclosures about his personal life and location secret. Parler is currently suing Amazon in federal court for its immediate revocation of Parler's hosting agreement, arguing that Amazon agreed to provide 30 days notice before any potential termination of Parler's hosting, pursuant to the party's original agreement.
Matze reveals that he's been forced to leave his home and go into hiding with his family, citing Amazon Web Services' "vilification" of his company.
take our poll - story continues below
Completing this poll grants you access to Big League Politics updates free of charge. You may opt out at anytime. You also agree to this site's Privacy Policy and Terms of Use.
Employees of Amazon have allegedly been threatened and harassed as well for shutting down Parler. The court filing in favor of redaction references these threats in requesting the court provide redaction of personal information to both sides.
"Both sides of this dispute have shown that their employees have suffered real harassment and threats—including, on both sides, death threats—owing to the charged nature of this litigation.
Parler therefore agrees with AWS that safety and security concerns justify the limited sealings requested here," Parler requests in the Amazon lawsuit.
Parler's administrators are still seeking to return the free speech social media platform to full operation, although it could take weeks to bring it back online. They may have learned a lesson about the futility of contracting hosting services with a Big Tech monopoly such as Amazon.
---
Follow me on Twitter @Wildman_AZ, on Parler @Moorhead, and on Gab @WildmanAZ.