Murder Charges Filed Against Suspect in CHAZ Shooting of 19-Year Old Teen
The suspect is still at large.
Seattle prosecutors have filed first-degree firearm murder charges against 18-year old Marcel Levon Long for his alleged role in the shooting death of 19-year old Lorenzo Anderson in Seattle's Capital Hill Autonomous Zone, a self-declared independent anarchist commune in the Washington city.
Curiously, Long is still at large. Authorities are alleging that he fled Washington state the day after the shooting, when he was identified as the shooter of Anderson by "high-quality" surveillance camera footage.
Footage is purported to reveal Long approaching Anderson with a handgun near an occupied former precinct of the Seattle police. Anderson tries to leave the scene after being confronted by the armed suspect, only for Long to follow him with a mob of militants who had styled themselves as the "security" for the anarchist commune.
Trending: Ex-Soviet Leader Gorbachev: US Capitol Riot "Planned in Advance, And It Is Clear by Whom"
The two men, who supposedly had a history of feuding, got into a fistfight. At some point in the confrontation, Long drew his weapon and shot at Anderson at four times. The teenager was later found dead at the scene. Police, who had retreated from the area of CHAZ, were late reaching the scene from territorial Seattle, losing precious minutes that could've potentially allowed first responders to save the life of Anderson.
take our poll - story continues below
Completing this poll grants you access to Big League Politics updates free of charge. You may opt out at anytime. You also agree to this site's Privacy Policy and Terms of Use.
Authorities are still seeking to apprehend Long, whose whereabouts remain unknown.
There were a total of four shootings- all committed by so-called CHAZ security- in the anarchist commune during its approximate month of existence. It didn't escape the notice of the critics of the bizarre social experiment that the inhabitants of the leftist utopia appeared to be demonstrably more violent than the Seattle Police, an organization CHAZ's founders pointed to as an impetus for their anarchist secessionist project. Another shooting resulted in the tragic death of a 16-year old black boy trying to escape the thuggery of CHAZ security, who CHAZ organizers had referred to as a "Nazi" in a callous tweet celebrating the murder.
Parler CEO John Matze Forced to Flee Home Under Deluge of Left-Wing Terror Threats
Matze is suing Amazon for deplatforming Parler.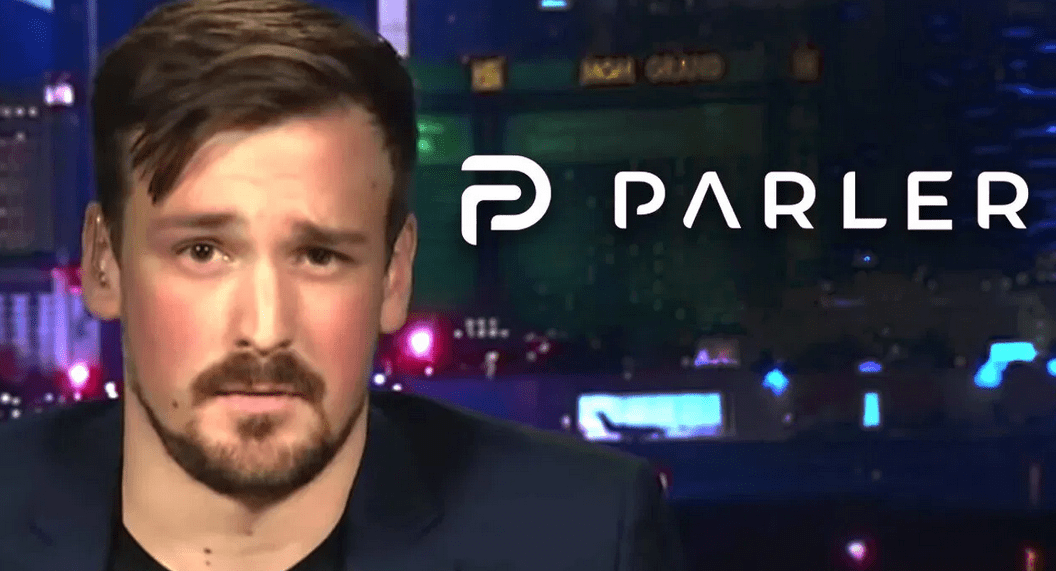 Parler CEO John Matze has been forced to flee his home and go into hiding after receiving an onslaught of left-wing death threats. Parler, a free speech social media platform, has been temporarily shut down in an extensive deplatforming campaign. Amazon promptly cut Parler's access to its Web Services after the US Capitol riot earlier this month, cherry-picking examples of content that violate Parler's terms of service and claiming the platform is being used for violent purposes.
Matze made the frank admission in a court filing for Parler's lawsuit against Amazon, requesting that the court keep any disclosures about his personal life and location secret. Parler is currently suing Amazon in federal court for its immediate revocation of Parler's hosting agreement, arguing that Amazon agreed to provide 30 days notice before any potential termination of Parler's hosting, pursuant to the party's original agreement.
Matze reveals that he's been forced to leave his home and go into hiding with his family, citing Amazon Web Services' "vilification" of his company.
take our poll - story continues below
Completing this poll grants you access to Big League Politics updates free of charge. You may opt out at anytime. You also agree to this site's Privacy Policy and Terms of Use.
Employees of Amazon have allegedly been threatened and harassed as well for shutting down Parler. The court filing in favor of redaction references these threats in requesting the court provide redaction of personal information to both sides.
"Both sides of this dispute have shown that their employees have suffered real harassment and threats—including, on both sides, death threats—owing to the charged nature of this litigation.
Parler therefore agrees with AWS that safety and security concerns justify the limited sealings requested here," Parler requests in the Amazon lawsuit.
Parler's administrators are still seeking to return the free speech social media platform to full operation, although it could take weeks to bring it back online. They may have learned a lesson about the futility of contracting hosting services with a Big Tech monopoly such as Amazon.
---
Follow me on Twitter @Wildman_AZ, on Parler @Moorhead, and on Gab @WildmanAZ.