#NeverTrump Talking Heads Rush to Protect Pedophilia Obsessed Director James Gunn
Why are the #NeverTrumpers defending him?
Just when you thought #NeverTrump Republicans couldn't go any lower, they have jumped to the defense of a Hollywood director whose pedophilia obsessed Tweets were so indefensible Disney fired him.
Big League Politics previously reported that Ben Shapiro jumped to the aid of "Guardians of the Galaxy" director James Gunn, but now he has friends joining with him.
Shapiro's fellow #NeverTrump media figures Erick Erickson and David French have now put out Tweets in opposition to Gunn's firing.
Trending: Leftist Thug Targets Roger Stone's Handicapped Wife for Vicious Attack in Own Neighborhood
https://twitter.com/EWErickson/status/1020399967498842112
No. This is wrong. His old tweets were 100 percent offensive and gross, but this is not how we judge people. This is not how we determine the fate of a person's career: https://t.co/U8hcO403Lw

take our poll - story continues below

Completing this poll grants you access to Big League Politics updates free of charge. You may opt out at anytime. You also agree to this site's Privacy Policy and Terms of Use.

— David French (@DavidAFrench) July 20, 2018
To give some context, in case you haven't yet seen them, this is a small sample of the comments Gunn sent out (Graphic Language below):
Erickson and French are both leading figures in the #NeverTrump movement. French even considered running against Trump as an Independent before bowing out, proving it was nothing more than a publicity stunt.
Along with being leading #NeverTrump figures, they both were vocal critics of Roseanne Barr, who was lost her wildly popular ABC show after making comments perceived as racist by some.
They didn't use the same logic used to defend Gunn to defend Barr, one must wonder why? Could it be that Barr is pro-Trump, while Gunn has publicly spoken out against the President?
Parler CEO John Matze Forced to Flee Home Under Deluge of Left-Wing Terror Threats
Matze is suing Amazon for deplatforming Parler.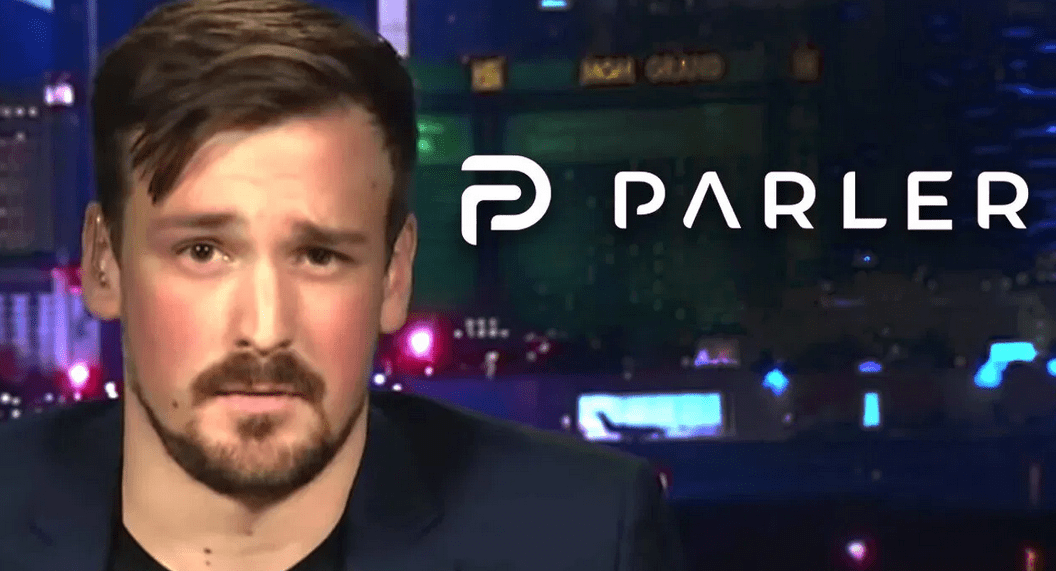 Parler CEO John Matze has been forced to flee his home and go into hiding after receiving an onslaught of left-wing death threats. Parler, a free speech social media platform, has been temporarily shut down in an extensive deplatforming campaign. Amazon promptly cut Parler's access to its Web Services after the US Capitol riot earlier this month, cherry-picking examples of content that violate Parler's terms of service and claiming the platform is being used for violent purposes.
Matze made the frank admission in a court filing for Parler's lawsuit against Amazon, requesting that the court keep any disclosures about his personal life and location secret. Parler is currently suing Amazon in federal court for its immediate revocation of Parler's hosting agreement, arguing that Amazon agreed to provide 30 days notice before any potential termination of Parler's hosting, pursuant to the party's original agreement.
Matze reveals that he's been forced to leave his home and go into hiding with his family, citing Amazon Web Services' "vilification" of his company.
take our poll - story continues below
Completing this poll grants you access to Big League Politics updates free of charge. You may opt out at anytime. You also agree to this site's Privacy Policy and Terms of Use.
Employees of Amazon have allegedly been threatened and harassed as well for shutting down Parler. The court filing in favor of redaction references these threats in requesting the court provide redaction of personal information to both sides.
"Both sides of this dispute have shown that their employees have suffered real harassment and threats—including, on both sides, death threats—owing to the charged nature of this litigation.
Parler therefore agrees with AWS that safety and security concerns justify the limited sealings requested here," Parler requests in the Amazon lawsuit.
Parler's administrators are still seeking to return the free speech social media platform to full operation, although it could take weeks to bring it back online. They may have learned a lesson about the futility of contracting hosting services with a Big Tech monopoly such as Amazon.
---
Follow me on Twitter @Wildman_AZ, on Parler @Moorhead, and on Gab @WildmanAZ.