NEW: ANTIFA Thug That Attacked Portland Man in Cheap Shot Head Kick Identified as 25-Year Old "Armed Security Guard" Marquise Love
Will be face charges?
Big League Politics can now confirm the perpetrator of a brutal ANTIFA curb stomp attack on a badly beaten motorist in Portland as 29-year old Beaverton, Oregon native Marquise Love. Nationalist Review first published information pertaining to his identity early Monday morning.
Love brutally attacked a motorist with a cheap shot kick to the back of the head.
ANTIFA criminals in Portland are becoming downright vicious. They know they can act with impunity after DA Mike Schmidt announced immunity for the rioters. pic.twitter.com/tsbWntqrDV

— Richard (@Wildman_AZ) August 17, 2020
Trending: GOP Establishment Threatens President Trump with Impeachment Unless He Denies Election Fraud
take our poll - story continues below
Completing this poll grants you access to Big League Politics updates free of charge. You may opt out at anytime. You also agree to this site's Privacy Policy and Terms of Use.
On his Facebook profile, Love identifies his employment status as "Armed Security Guard." Internet sleuths watching video of the Portland riots caught imagery of an identification tab Love was wearing, and found his name.
Love is seen promoting the Black Lives Matter movement in additional Facebook posts.
Love has been previously arrested and booked into the Washington County Jail on charges of domestic assault, raising serious questions as to how he's able to work as an armed security guard.
Love was charged with misdemeanor domestic violence charges in 2017. Oregon forbids offenders convicted of certain domestic violence crimes from possessing firearms, meaning that Love is likely a prohibited possessor of guns if he was ultimately convicted of the charges and is carrying firearms as an "armed security guard."
Love would even go on to laughably claim that he was "protecting people" by delivering a cheap shot head kick to an incapacitated man, tacitly admitting his role in the incident.
Police were nowhere to be seen as Love and a mob of ANTIFA militants savagely beat the driver of the white truck. It remains to be seen if he'll face felony charges for his brutal cheap shot head kick attack on a helpless and wounded man, especially considering Portland District Attorney Mike Schmidt is resolute in refusing to charge ANTIFA criminals with riot crimes.
Parler CEO John Matze Forced to Flee Home Under Deluge of Left-Wing Terror Threats
Matze is suing Amazon for deplatforming Parler.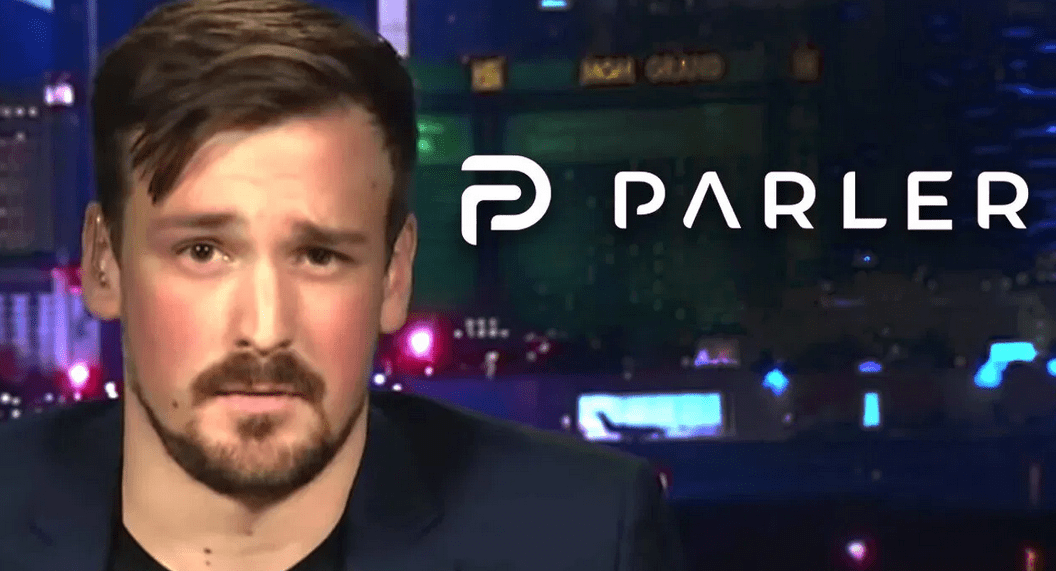 Parler CEO John Matze has been forced to flee his home and go into hiding after receiving an onslaught of left-wing death threats. Parler, a free speech social media platform, has been temporarily shut down in an extensive deplatforming campaign. Amazon promptly cut Parler's access to its Web Services after the US Capitol riot earlier this month, cherry-picking examples of content that violate Parler's terms of service and claiming the platform is being used for violent purposes.
Matze made the frank admission in a court filing for Parler's lawsuit against Amazon, requesting that the court keep any disclosures about his personal life and location secret. Parler is currently suing Amazon in federal court for its immediate revocation of Parler's hosting agreement, arguing that Amazon agreed to provide 30 days notice before any potential termination of Parler's hosting, pursuant to the party's original agreement.
Matze reveals that he's been forced to leave his home and go into hiding with his family, citing Amazon Web Services' "vilification" of his company.
take our poll - story continues below
Completing this poll grants you access to Big League Politics updates free of charge. You may opt out at anytime. You also agree to this site's Privacy Policy and Terms of Use.
Employees of Amazon have allegedly been threatened and harassed as well for shutting down Parler. The court filing in favor of redaction references these threats in requesting the court provide redaction of personal information to both sides.
"Both sides of this dispute have shown that their employees have suffered real harassment and threats—including, on both sides, death threats—owing to the charged nature of this litigation.
Parler therefore agrees with AWS that safety and security concerns justify the limited sealings requested here," Parler requests in the Amazon lawsuit.
Parler's administrators are still seeking to return the free speech social media platform to full operation, although it could take weeks to bring it back online. They may have learned a lesson about the futility of contracting hosting services with a Big Tech monopoly such as Amazon.
---
Follow me on Twitter @Wildman_AZ, on Parler @Moorhead, and on Gab @WildmanAZ.