New Hampshire Thug Arrested After Assaulting 'MAGA' Hat-Wearing 15-Year Old at Polling Site
Patrick Bradley assaulted a teenage boy.
A New Hampshire man was arrested Thursday for an incident in which's he accused of assaulting a 15 year-old boy earlier this week during the state's presidential primary.
Patrick Bradley is being charged with simple assault and disorderly conduct, according to the Windham, New Hampshire police department.
Bradley was departing a school that served as a polling place for the primary when he passed a pro-Trump stand encouraging members of the public to sign up to join the Trump campaign. He's said to have become aggressive towards the Trump supporters staffing the stand, including the 15 year old among them.
Trending: Trucking Industry Leaders Expect Biden's Policies to Crush Small Trucking Companies
Bradley allegedly slapped the boy across the face while verbally abusing him. He went on to assault two adults who stepped in to stop his abuse, and reports indicate that he ripped several Trump signs from their place and tried to rip down the volunteers' tent.
take our poll - story continues below
Completing this poll grants you access to Big League Politics updates free of charge. You may opt out at anytime. You also agree to this site's Privacy Policy and Terms of Use.
The anonymous boy's mother has told Fox News that her son is "traumatized" as a result of the hateful incident.
"My son was standing outside on the sidewalk and he said 'have a nice night,' he said it to everyone. But this man was triggered. He said 'f— you' to him and wound up his hand as fast as he could and slapped him across the face."
The boy's mother says that one of the Trump volunteers who stepped in to protect the young boy from the deranged attacker suffered a fractured jaw from his altercation with Bradley. If so, the intolerant thug could be liable to even more serious criminal charges.
Donald Trump Jr. had visited the Windham, New Hampshire polling place earlier that day. He tweeted in opposition to the outrageous political violence enacted on Trump supporters shortly after the incident.
So a leftist attacks 3 Trump supporters, including a 15 year old child, in NH this week.

Last week a deranged leftist attempted to run over a group of Trump supporters with a car in FL.

What will it take for the MSM to finally call out leftwing violence? https://t.co/auabw5TKIW

— Donald Trump Jr. (@DonaldJTrumpJr) February 13, 2020
His attack on Trump campaign imagery essentially confirms that Bradley was motivated by political hatred. The left has truly reached a new low if its operatives are inclined to attack children for supporting Donald Trump.
Parler CEO John Matze Forced to Flee Home Under Deluge of Left-Wing Terror Threats
Matze is suing Amazon for deplatforming Parler.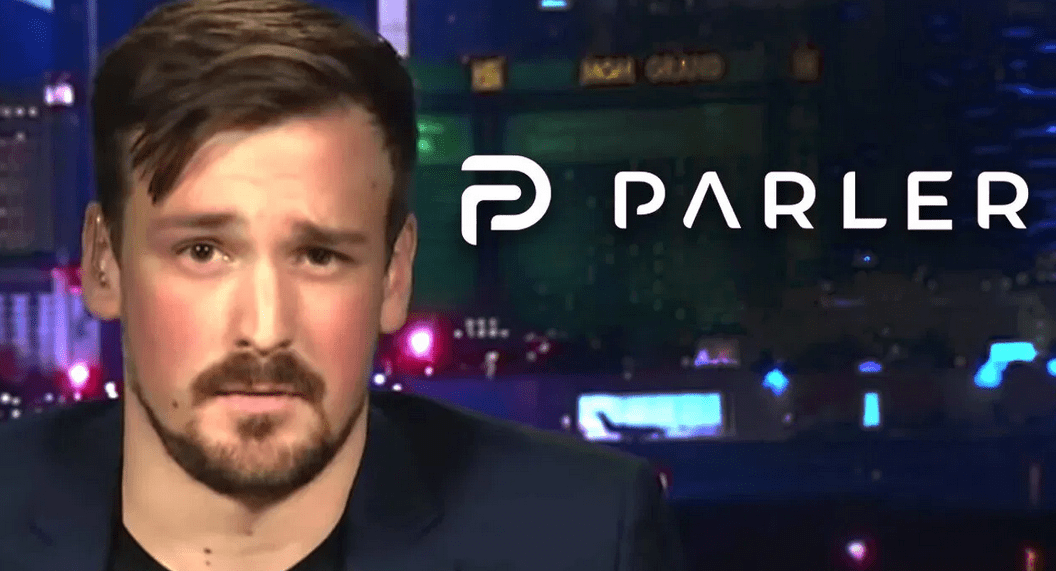 Parler CEO John Matze has been forced to flee his home and go into hiding after receiving an onslaught of left-wing death threats. Parler, a free speech social media platform, has been temporarily shut down in an extensive deplatforming campaign. Amazon promptly cut Parler's access to its Web Services after the US Capitol riot earlier this month, cherry-picking examples of content that violate Parler's terms of service and claiming the platform is being used for violent purposes.
Matze made the frank admission in a court filing for Parler's lawsuit against Amazon, requesting that the court keep any disclosures about his personal life and location secret. Parler is currently suing Amazon in federal court for its immediate revocation of Parler's hosting agreement, arguing that Amazon agreed to provide 30 days notice before any potential termination of Parler's hosting, pursuant to the party's original agreement.
Matze reveals that he's been forced to leave his home and go into hiding with his family, citing Amazon Web Services' "vilification" of his company.
take our poll - story continues below
Completing this poll grants you access to Big League Politics updates free of charge. You may opt out at anytime. You also agree to this site's Privacy Policy and Terms of Use.
Employees of Amazon have allegedly been threatened and harassed as well for shutting down Parler. The court filing in favor of redaction references these threats in requesting the court provide redaction of personal information to both sides.
"Both sides of this dispute have shown that their employees have suffered real harassment and threats—including, on both sides, death threats—owing to the charged nature of this litigation.
Parler therefore agrees with AWS that safety and security concerns justify the limited sealings requested here," Parler requests in the Amazon lawsuit.
Parler's administrators are still seeking to return the free speech social media platform to full operation, although it could take weeks to bring it back online. They may have learned a lesson about the futility of contracting hosting services with a Big Tech monopoly such as Amazon.
---
Follow me on Twitter @Wildman_AZ, on Parler @Moorhead, and on Gab @WildmanAZ.