New Jersey Shooting Suspects were Black Power Activists who Targeted Jews for Terror Rampage
Now watch this story disappear from the fake news…
A New Jersey shooting that left six people dead, including one police officer, was reportedly done by two black power activists who targeted a Kosher grocery store to kill Jews in their terror rampage.
Law enforcement sources have fingered David Anderson and Francine Graham as the probable suspects for Tuesday's shooting. Anderson was a member of the Black Hebrew Israelites, a fringe black power movement that combines beliefs from the Christian and Judaic faiths. His social media page contains anti-police and anti-Jewish propaganda.
City officials have confirmed that the shooters went out of their way to target the Kosher grocery store, meaning that their motive was likely motivated by anti-Semitism.
Trending: Leftist Thug Targets Roger Stone's Handicapped Wife for Vicious Attack in Own Neighborhood
"There were multiple other people on the streets," Public Safety Director James Shea said. "There were many other targets available to them that they bypassed to attack that place. So it was, clearly, that was their target, and they intended to harm people inside there."
take our poll - story continues below
Completing this poll grants you access to Big League Politics updates free of charge. You may opt out at anytime. You also agree to this site's Privacy Policy and Terms of Use.
Three civilians inside of the grocery store were killed, and a law enforcement officer was shot dead during the hour-long standoff. Suspects Anderson and Graham were also killed in the shootout. They reportedly left a religious screed in their van, which has not been released publicly but may be a manifesto of sorts.
Anderson had been a career criminal, who was arrested in New Jersey on weapons charges from 2007. He was also arrested in Ohio on charges of criminal mischief in 2009. He was also sentenced to three-years probation in 2004 for additional charges in Ohio.
Ronald S. Lauder, who runs the Anti-Semitism Accountability Project, says the terrorist attack is "yet another example of how Jews are being violently targeted" throughout the country.
"It's time to hold elected officials accountable: If you enable anti-Semitism or fail to take it seriously, we will see to it that you lose re-election," Lauder said in a statement. "We will see to it before other communities become memorials. Looking the other way never has – and never will – end well."
Jersey City police Detective Joseph Seals died at the age of 39 after getting shot in the head while approaching the suspects, several witnesses have confirmed. Jersey City Mayor Steven Fulop described Seals as a "great cop" who was "responsible for more guns being removed from the streets than any. He was an officer that loved JC, was involved in the city, and one that everyone knew regardless of their precinct."
Following news that the suspects for the killings are black power advocates likely motivated by anti-Semitism, the mainstream media has largely stopped covering it because it doesn't fit their white supremacy hysteria narrative.
The New Jersey attack was perpetrated by Black Hebrew Israelites. Just like attacks in New York, no one is mentioning it.

It doesn't fit the narrative people want. The left only cares about dead Jews when white supremacists murder us because that's the only time we're useful.

— eliyahu (@eliyahu_george) December 11, 2019
This didn't age well and it's only been 11 hours.

The shooters were Black Hebrew Israelites who wrote numerous anti-police and anti-Jewish posts on social media.

Definitely not Trump's base.

It sounds more like it has to do with a Democrat's New Jersey than Trump's America. https://t.co/MgDWOqq1H7

— Paul Sacca (@Paul_Sacca) December 11, 2019
Q. Wait a minute media, are you telling me that the anti-Semitic murderers in New Jersey were not MAGA hat-wearing Christian NRA members?

A. Nothing happened in New Jersey. Move along. Nothing to see.@CamEdwards @DLoesch

— Kurt Schlichter (@KurtSchlichter) December 11, 2019
The fake news always slants their reporting to bias the public against white people and Trump supporters, and this case is no different.
Parler CEO John Matze Forced to Flee Home Under Deluge of Left-Wing Terror Threats
Matze is suing Amazon for deplatforming Parler.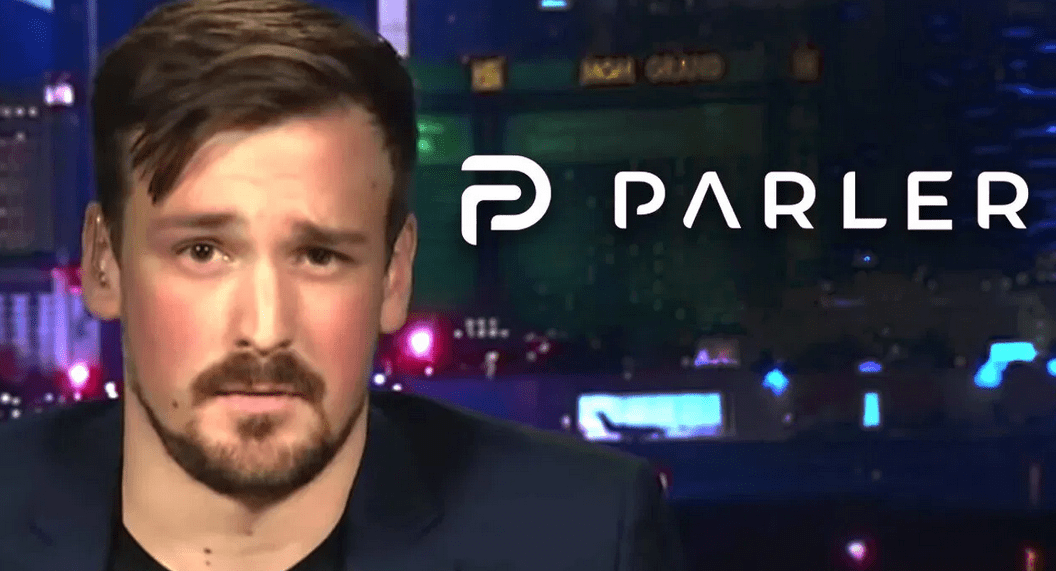 Parler CEO John Matze has been forced to flee his home and go into hiding after receiving an onslaught of left-wing death threats. Parler, a free speech social media platform, has been temporarily shut down in an extensive deplatforming campaign. Amazon promptly cut Parler's access to its Web Services after the US Capitol riot earlier this month, cherry-picking examples of content that violate Parler's terms of service and claiming the platform is being used for violent purposes.
Matze made the frank admission in a court filing for Parler's lawsuit against Amazon, requesting that the court keep any disclosures about his personal life and location secret. Parler is currently suing Amazon in federal court for its immediate revocation of Parler's hosting agreement, arguing that Amazon agreed to provide 30 days notice before any potential termination of Parler's hosting, pursuant to the party's original agreement.
Matze reveals that he's been forced to leave his home and go into hiding with his family, citing Amazon Web Services' "vilification" of his company.
take our poll - story continues below
Completing this poll grants you access to Big League Politics updates free of charge. You may opt out at anytime. You also agree to this site's Privacy Policy and Terms of Use.
Employees of Amazon have allegedly been threatened and harassed as well for shutting down Parler. The court filing in favor of redaction references these threats in requesting the court provide redaction of personal information to both sides.
"Both sides of this dispute have shown that their employees have suffered real harassment and threats—including, on both sides, death threats—owing to the charged nature of this litigation.
Parler therefore agrees with AWS that safety and security concerns justify the limited sealings requested here," Parler requests in the Amazon lawsuit.
Parler's administrators are still seeking to return the free speech social media platform to full operation, although it could take weeks to bring it back online. They may have learned a lesson about the futility of contracting hosting services with a Big Tech monopoly such as Amazon.
---
Follow me on Twitter @Wildman_AZ, on Parler @Moorhead, and on Gab @WildmanAZ.