NYPD Did Not Make Epstein Report To Required Sex Offender Check-Ins
Accused child sex trafficker Jeffrey Epstein not only received a sweetheart deal for his previous pedophilia conviction, he was let off the hook by the New York Police Department (NYPD) after he was recognized as a sex offender.
A lawyer for one of Jeffrey Epstein's accusers ripped the NYPD on Tuesday for failing to monitor the Level 3 sex offender — and said the department's flub may have contributed to his sick porn stash.
Trending: Supreme Court Rules That Foreign Soros-Backed Operatives Do Not Have First Amendment Rights
"I'm really, really surprised that the NYPD let him get away with this, knowing he's a level 3 sex offender,'' said lawyer Brad Edwards — referring to the debacle exclusively reported in The Post in which the Police Department failed to follow up on a court order requiring Epstein to report in every 90 days.
take our poll - story continues below
Completing this poll grants you access to Big League Politics updates free of charge. You may opt out at anytime. You also agree to this site's Privacy Policy and Terms of Use.
Asked what effect the NYPD's botched actions might have caused, the lawyer responded by noting the massive trove of porn — including some allegedly involving children — in the multimillionaire pedophile's Upper East Side home.
New York Post passage ends
So what, exactly, was the root of Epstein's power? Perhaps the public will find out more through his trafficking trial.
Labor Secretary Alexander Acosta, a former Miami prosecutor, reportedly cut Jeffrey Epstein a deal in Epstein's previous case because he was told that Epstein "belonged to intelligence." Epstein now stands criminally accused of child sex trafficking.
The Daily Beast reports: "Is the Epstein case going to cause a problem [for confirmation hearings]?" Acosta had been asked. Acosta had explained, breezily, apparently, that back in the day he'd had just one meeting on the Epstein case. He'd cut the non-prosecution deal with one of Epstein's attorneys because he had "been told" to back off, that Epstein was above his pay grade. "I was told Epstein 'belonged to intelligence' and to leave it alone," he told his interviewers in the Trump transition, who evidently thought that was a sufficient answer and went ahead and hired Acosta. (The Labor Department had no comment when asked about this.)"
Interesting.
Former Democrat president Bill Clinton declined to be accompanied by the Secret Service on at least 5 of his flights with accused child trafficker Jeffrey Epstein. Clinton took at least 26 trips with Epstein according to FAA flight logs, and is now fighting to assert that he was not involved with Epstein's pedophilia.
Malia Zimmerman reported in 2016: "Official flight logs filed with the Federal Aviation Administration show Clinton traveled on some of the trips with as many as 10 U.S. Secret Service agents. However, on a five-leg Asia trip between May 22 and May 25, 2002, not a single Secret Service agent is listed. The U.S. Secret Service has declined to answer multiple Freedom of Information Act requests filed by FoxNews.com seeking information on these trips. Clinton would have been required to file a form to dismiss the agent detail, a former Secret Service agent told FoxNews.com. In response to a separate FOIA request from FoxNews.com, the U.S. Secret Service said it has no records showing agents were ever on the island with Clinton."
Fox News passage ends
Former Democrat president Bill Clinton released a statement Monday through a spokesperson acknowledging numerous interactions with his frequent travel companion Jeffrey Epstein.
Accused child sex trafficker Jeffrey Epstein claimed that he was a co-founder of the Clinton Global Initiative, a subsidiary of the scandal-plagued Clinton Foundation. Bill Clinton was a frequent Epstein travel companion.
Malia Zimmerman reported in 2016:
Attorneys for convicted sex offender Jeffrey Epstein touted his close friendship with Bill Clinton and even claimed the billionaire helped start Clinton's controversial family foundation in a 2007 letter aimed at boosting his image during plea negotiations…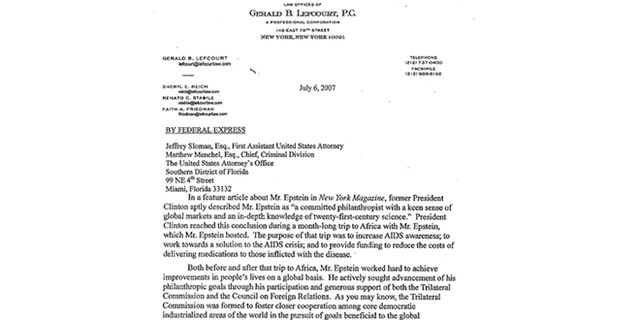 CNN Journos Are Throwing a Fit About a Trump Administration Official's Pro-Western Civilization Comments
On June 29, 2020, writers Andrew Kaczynski and Nathan McDermott penned an op-ed at CNN attacking Merritt Corrigan, a deputy White House liaison at the US Agency for International Development, for some of the tweets she made between 2019 and 2020.
They claimed that she "has a history of inflammatory rhetoric aimed at refugees, the LGBTQ community and women." CNN's KFile analyzed several of the tweets from Corrigan's account, "which were captured by the Internet Archive's Wayback Machine."
Corrigan was previously employed at Hungary's Embassy in the U.S.where she tweeted in support of nationalist Hungarian Prime Minister Viktor Orban on multiple occasions.  She described him as "the shining champion of Western civilization," according to ProPublica, which covered a number of Corrigan's tweets on June 5.
Corrigan was also attacked for some of her anti-mass migration tweets. "Mass deportations when?," Corrigan tweeted back in October 2019, linking to a 2010 article in which German Chancellor Angela Merkel declared that Germany's multicultural experiment was a failure.
take our poll - story continues below
Completing this poll grants you access to Big League Politics updates free of charge. You may opt out at anytime. You also agree to this site's Privacy Policy and Terms of Use.
Corrigan also questioned radical feminist narratives, which bothered the hall monitors in the mainstream media. She was singled out in particular over a comment that she made in response to Massachusetts Senator Elizabeth Warren's statement in support of homosexual marriage during a Democratic presidential townhall.
"This sick statement by Warren, which glibly mocks a real crisis happening in our society, is exactly why women shouldn't be in office. They will always advocate for themselves at the expense of men, and revel in it," she tweeted back in October 2019.
In another tweet from that same month, Corrigan bashed conservative radio host Michael Knowles for sharing a picture of himself with a drag queen.
"Right wing gatekeepers have made it abundantly clear that their allegiance is to Satan and those who carry out his agenda of appalling sexual perversion over those who question the liberal status quo," Corrigan tweeted.
It's funny how outlets like CNN will obsess over people's social media history, while turning a blind eye to journalists on the Left like the Washington Post's global opinions editor Karen Attiah who recently declared that "White women are lucky that we are just calling them 'Karen's.' And not calling for revenge," in a tweet she quickly deleted.
CNN would be better served by actually reporting on the news and doing real journalism.
But that that might be too much to ask from a purveyor of Fake News like CNN which is more interested in perpetuating political correctness and distorting political developments to fit their globalist agenda.