OkCupid Banned Me for Supporting Our President
While on vacation in Florida, I was informed by other Twitter users that my OkCupid account — which is largely inactive — has been suspended. This was presumably due to my open support for President Donald Trump.
On the weekend following the disastrous Unite the Right rally in Charlottesville, I had been scheduled to speak at a rally in support of free speech in Boston. Despite many of the speakers being people of color, and the most exciting speaker of the day being Va Shiva from India who addressed the crowd while standing in front of signs that read "Black Lives Do Matter," the rally was falsely labeled a "white supremacist" rally by the liberal media and the city's joke of a mayor, Marty Walsh.
Threats and accusations immediately rolled in, from hundreds of people who just blindly follow whatever the mainstream media tells them — and suddenly I was branded a "Nazi" for daring to agree to speak at a rally supporting our most important right. It was exactly what Trump supporters had worried would happen following the "punch a Nazi" meme. All it takes to now be tarred as "literally Hitler," no matter the color of your skin or actual political beliefs, is support for our president.
Trending: Ex-Soviet Leader Gorbachev: US Capitol Riot "Planned in Advance, And It Is Clear by Whom"
The threats and insanity became so graphic that regretfully I cancelled my speech and did not attend the rally.
take our poll - story continues below
Completing this poll grants you access to Big League Politics updates free of charge. You may opt out at anytime. You also agree to this site's Privacy Policy and Terms of Use.
During the week of liberal mainstream media engaging in their Nazi witch hunt, many companies began to publicly declare that they would not be providing service to "white supremacists." One of those companies was OkCupid.
On Thursday, OkCupid very publicly kicked off Unite the Right speaker Chris Cantwell. They announced their decision on Twitter, writing "there is no room for hate in a place where you're looking for love." The company also asked users to report other accounts that they believe to be involved in hate groups — which, if you ask a liberal, is anyone right of Karl Marx.
While Cantwell frequently discusses race, I do not. My support for free speech, and our president, has nothing to do with the color of my own skin — nor anyone else's. That apparently does not matter to the hysterical left — including those who make decisions for this crappy dating site that I don't even use.
"OkCupid has zero tolerance for racism. We make a lot of [decisions] every day that are tough. Banning Christopher Cantwell was not one of them," Chief executive Elie Seidman said in a statement to Gizmodo.
I rejoined okcupid a few hours ago because I was bored. No regrets. pic.twitter.com/okvXo7BN5q

— Cassandra Fairbanks (@CassandraRules) May 10, 2017
The people who have messaged me their hateful fantasies about me over my support for our president remain active on the website.
I personally believe that companies have a right to deny service to anyone they want. Next time a bakery doesn't want to serve someone whose lifestyle or opinions is contrary to the baker's religion, there better not be a peep of virtue signalling from OkCupid.
I have reached out to OkCupid to confirm that my ban was due to supporting the president — as obviously they will be unable to provide a shred of evidence that I am racist or belong to a "hate group." The company had not responded by press time.
Parler CEO John Matze Forced to Flee Home Under Deluge of Left-Wing Terror Threats
Matze is suing Amazon for deplatforming Parler.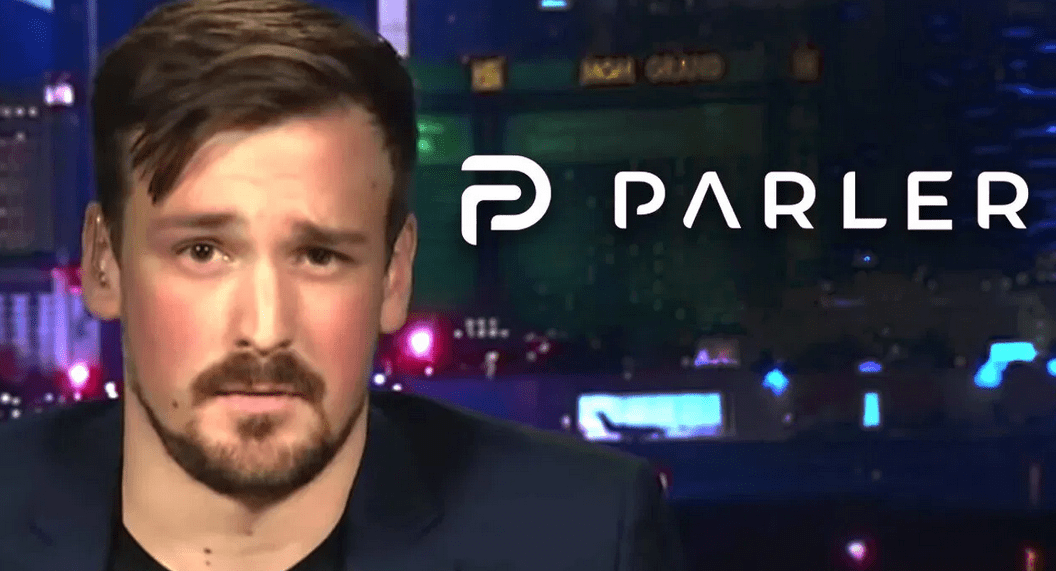 Parler CEO John Matze has been forced to flee his home and go into hiding after receiving an onslaught of left-wing death threats. Parler, a free speech social media platform, has been temporarily shut down in an extensive deplatforming campaign. Amazon promptly cut Parler's access to its Web Services after the US Capitol riot earlier this month, cherry-picking examples of content that violate Parler's terms of service and claiming the platform is being used for violent purposes.
Matze made the frank admission in a court filing for Parler's lawsuit against Amazon, requesting that the court keep any disclosures about his personal life and location secret. Parler is currently suing Amazon in federal court for its immediate revocation of Parler's hosting agreement, arguing that Amazon agreed to provide 30 days notice before any potential termination of Parler's hosting, pursuant to the party's original agreement.
Matze reveals that he's been forced to leave his home and go into hiding with his family, citing Amazon Web Services' "vilification" of his company.
take our poll - story continues below
Completing this poll grants you access to Big League Politics updates free of charge. You may opt out at anytime. You also agree to this site's Privacy Policy and Terms of Use.
Employees of Amazon have allegedly been threatened and harassed as well for shutting down Parler. The court filing in favor of redaction references these threats in requesting the court provide redaction of personal information to both sides.
"Both sides of this dispute have shown that their employees have suffered real harassment and threats—including, on both sides, death threats—owing to the charged nature of this litigation.
Parler therefore agrees with AWS that safety and security concerns justify the limited sealings requested here," Parler requests in the Amazon lawsuit.
Parler's administrators are still seeking to return the free speech social media platform to full operation, although it could take weeks to bring it back online. They may have learned a lesson about the futility of contracting hosting services with a Big Tech monopoly such as Amazon.
---
Follow me on Twitter @Wildman_AZ, on Parler @Moorhead, and on Gab @WildmanAZ.