Only Person Arrested at Virginia Gun Rights Rally Was a Mask-Wearing LGBT Activist
The Left caused the threat at the rally.
While today's gun rights rally at the Virginia Capitol was an incredibly peaceful event, there was one masked suspect who was arrested by police, and it turned out to be a far-left LGBT activist.
The Virginia Capitol announced on Monday that 21-year-old Mikaela E. Beschler was arrested at approximately 1:30pm at the 800 block of East Broad Street after being repeatedly warned not to use her bandanna as a mask. She has been charged with one felony count of wearing a mask in public as a result.
Beschler's Facebook profile is evidence of her far left politics with multiple posts promoting the LGBT agenda. She has made posts blasting President Trump and Supreme Court Justice Brett Kavanaugh as well. She was released shortly after her detention.
Trending: Grassroots Leaders Send Final Warning to GOP Establishment: Rejecting Trump Means Death of Republican Party
While this infiltrator may have been arrested, the lawful gun owners who showed up to stand for their 2nd Amendment rights were incredibly civil, and made Governor Blackface Northam look absurd for his unconstitutional emergency declaration last week.
take our poll - story continues below
Completing this poll grants you access to Big League Politics updates free of charge. You may opt out at anytime. You also agree to this site's Privacy Policy and Terms of Use.
Big League Politics reported on how the rally was an incredible success for the gun rights proponents:
Thousands of Second Amendment activists peacefully rallied at the Virginia Capitol on Monday, January 20, 2020. The rally had a strong police presence.

The focus of the rally was to protest plans by the state's Democrat-controlled government to pass a litany of gun control legislation.

Although there were fears that the state could experience violence reminiscent to Charlottesville in 2007, the rally finished peacefully around noon, with attendees spilling into the streets, chanting and waving signs.

According to a spokesman for the Capitol police, there were no reports of arrests or injuries as of 11 a.m.

The Richmond protesters came out to send a strong message to legislators.

"The government doesn't run us, we run the government," said Kem Regik, a 20-year-old private security officer from northern Virginia who was at the rally peacefully protesting.

President Donald Trump tweeted in support of the protestors' goals.

"The Democrat Party in the Great Commonwealth of Virginia are working hard to take away your 2nd Amendment rights," he tweeted. "This is just the beginning. Don't let it happen, VOTE REPUBLICAN in 2020!
Virginia gun owners have a lot of momentum now against the war that is being initiated against the gun rights by their state's Democrats. Expect even more cities and counties to become 2nd Amendment sanctuaries, new sheriffs deputizing citizens to prevent tyranny, and more lawful constitutional militias to spring up in the upcoming weeks.
Parler CEO John Matze Forced to Flee Home Under Deluge of Left-Wing Terror Threats
Matze is suing Amazon for deplatforming Parler.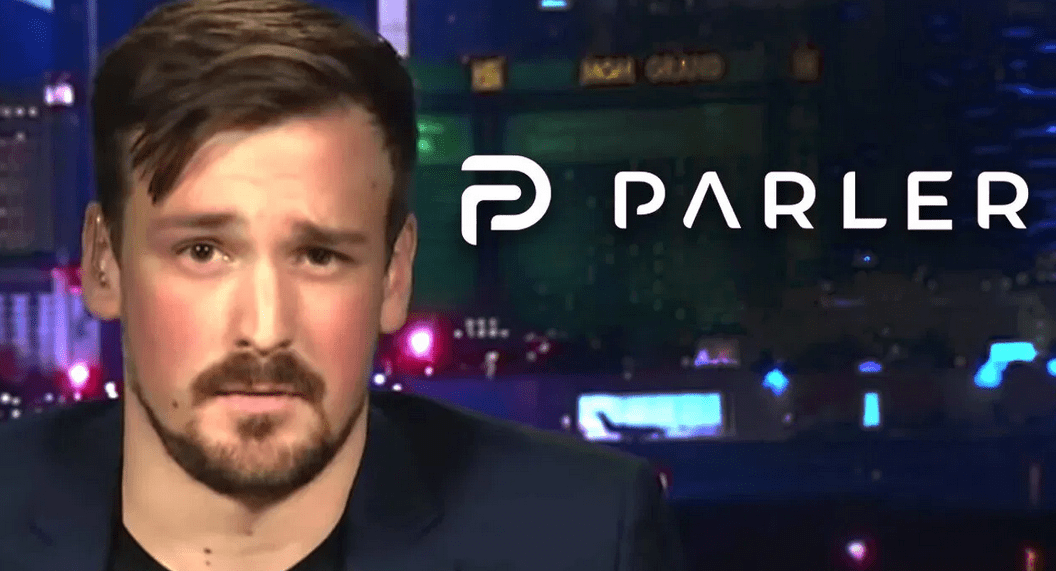 Parler CEO John Matze has been forced to flee his home and go into hiding after receiving an onslaught of left-wing death threats. Parler, a free speech social media platform, has been temporarily shut down in an extensive deplatforming campaign. Amazon promptly cut Parler's access to its Web Services after the US Capitol riot earlier this month, cherry-picking examples of content that violate Parler's terms of service and claiming the platform is being used for violent purposes.
Matze made the frank admission in a court filing for Parler's lawsuit against Amazon, requesting that the court keep any disclosures about his personal life and location secret. Parler is currently suing Amazon in federal court for its immediate revocation of Parler's hosting agreement, arguing that Amazon agreed to provide 30 days notice before any potential termination of Parler's hosting, pursuant to the party's original agreement.
Matze reveals that he's been forced to leave his home and go into hiding with his family, citing Amazon Web Services' "vilification" of his company.
take our poll - story continues below
Completing this poll grants you access to Big League Politics updates free of charge. You may opt out at anytime. You also agree to this site's Privacy Policy and Terms of Use.
Employees of Amazon have allegedly been threatened and harassed as well for shutting down Parler. The court filing in favor of redaction references these threats in requesting the court provide redaction of personal information to both sides.
"Both sides of this dispute have shown that their employees have suffered real harassment and threats—including, on both sides, death threats—owing to the charged nature of this litigation.
Parler therefore agrees with AWS that safety and security concerns justify the limited sealings requested here," Parler requests in the Amazon lawsuit.
Parler's administrators are still seeking to return the free speech social media platform to full operation, although it could take weeks to bring it back online. They may have learned a lesson about the futility of contracting hosting services with a Big Tech monopoly such as Amazon.
---
Follow me on Twitter @Wildman_AZ, on Parler @Moorhead, and on Gab @WildmanAZ.