Oregon State Police Will Leave Portland After Left Wing Prosecutor Announces Qualified Immunity for ANTIFA Mob
They're leaving it to the mob.
The Oregon State Police is ending a deployment of law enforcement officers to the city of Portland, citing Multnomah County District Attorney Mike Schmidt's announcement that his office would not prosecute the majority of leftist demonstrators arrested for riot crimes.
"Last night was our last night in Portland," said Oregon State Police spokesperson. OSP is removing troopers from protecting federal courthouse and returning "resources back to counties where prosecution of criminal conduct is still a priority." pic.twitter.com/Te9Bb08u2V

— Kyle Iboshi (@KyleIboshi) August 14, 2020
Trending: GOP Establishment Threatens President Trump with Impeachment Unless He Denies Election Fraud
The State Police documented evidence of violent attacks on their personnel from ANTIFA-affiliated street mobs, recounting that one state officer had been given a concussion by a rioter that was throwing stones.
OSP Trooper sustained a concussion & whiplash after being struck in the head during the protests in Portland pic.twitter.com/uzaPjJc8Ng

take our poll - story continues below

Completing this poll grants you access to Big League Politics updates free of charge. You may opt out at anytime. You also agree to this site's Privacy Policy and Terms of Use.

— Oregon State Police (@ORStatePolice) August 14, 2020
The withdrawal of the state law enforcement agency leaves the Portland Police as the primary agency tasked with securing the public as rioters continue to carry out property and violent crimes. The city-controlled police department is possibly the least equipped to deter and contain riots, with neoliberal mayor Ted Wheeler serving as the agency's de facto police chief.
Oregon State Police added context to its original statement about leaving downtown Portland. Here's the full, update statement: pic.twitter.com/P9v3ftE7JI

— Kyle Iboshi (@KyleIboshi) August 14, 2020
ANTIFA rioters resurfaced at the federal Courthouse on Thursday. The City of Portland has pledged to fulfill its responsibility to protect the federal facility from criminals, after pawning off the job to federal law enforcement for weeks on end. The Oregon State Police had stepped in to perform the duties of the federal cops, who had become a target for violent ANTIFA rioters seeking a fight.
It appears as if the federal deployment of officers to the courthouse may resume, with the Portland Police resuming their tried 'stand down' tactics.
A smaller crowd has assembled between the Justice Center and Hatfield federal courthouse. There are still declarations of a riot being made. pic.twitter.com/iocn7oItbK

— Cory Elia (@TheRealCoryElia) August 13, 2020
This is anarcho-tyranny.
Parler CEO John Matze Forced to Flee Home Under Deluge of Left-Wing Terror Threats
Matze is suing Amazon for deplatforming Parler.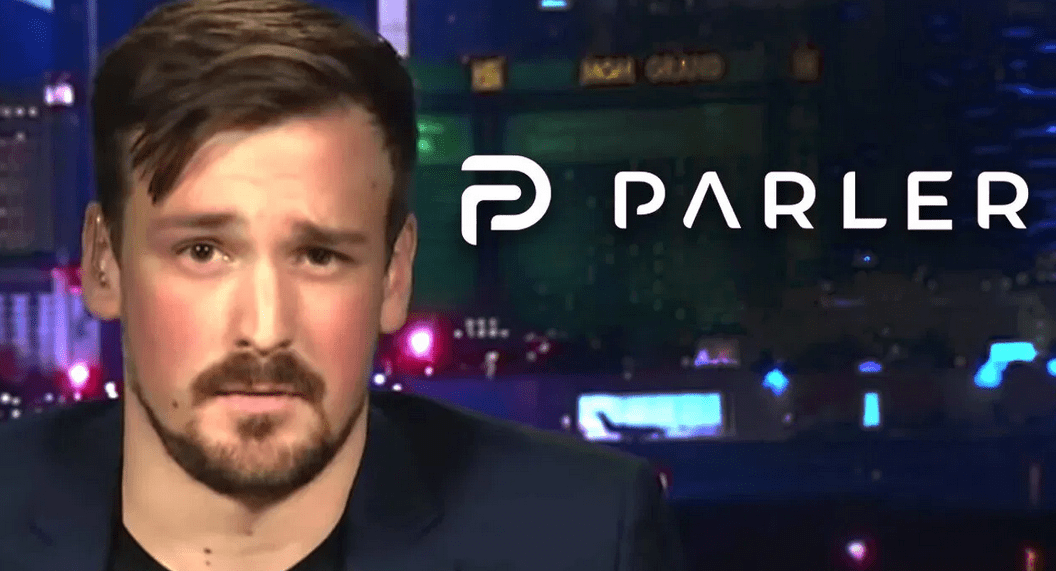 Parler CEO John Matze has been forced to flee his home and go into hiding after receiving an onslaught of left-wing death threats. Parler, a free speech social media platform, has been temporarily shut down in an extensive deplatforming campaign. Amazon promptly cut Parler's access to its Web Services after the US Capitol riot earlier this month, cherry-picking examples of content that violate Parler's terms of service and claiming the platform is being used for violent purposes.
Matze made the frank admission in a court filing for Parler's lawsuit against Amazon, requesting that the court keep any disclosures about his personal life and location secret. Parler is currently suing Amazon in federal court for its immediate revocation of Parler's hosting agreement, arguing that Amazon agreed to provide 30 days notice before any potential termination of Parler's hosting, pursuant to the party's original agreement.
Matze reveals that he's been forced to leave his home and go into hiding with his family, citing Amazon Web Services' "vilification" of his company.
take our poll - story continues below
Completing this poll grants you access to Big League Politics updates free of charge. You may opt out at anytime. You also agree to this site's Privacy Policy and Terms of Use.
Employees of Amazon have allegedly been threatened and harassed as well for shutting down Parler. The court filing in favor of redaction references these threats in requesting the court provide redaction of personal information to both sides.
"Both sides of this dispute have shown that their employees have suffered real harassment and threats—including, on both sides, death threats—owing to the charged nature of this litigation.
Parler therefore agrees with AWS that safety and security concerns justify the limited sealings requested here," Parler requests in the Amazon lawsuit.
Parler's administrators are still seeking to return the free speech social media platform to full operation, although it could take weeks to bring it back online. They may have learned a lesson about the futility of contracting hosting services with a Big Tech monopoly such as Amazon.
---
Follow me on Twitter @Wildman_AZ, on Parler @Moorhead, and on Gab @WildmanAZ.