Patriot Prayer Demonstrator Shot and Killed by "Security Guard" in Denver, Colorado
Two suspects are in custody.
A demonstrator affiliated with Patriot Prayer was shot and killed by a private security guard for 9NEWS on Saturday during dueling protest events in Denver, Colorado. The Denver police have arrested two suspects in what they're calling a homicide investigation.
The shooting was caught on camera, as was the arrest of the gun-wielding suspect. Initial reports suggest that the two individuals had engaged in a confrontation in which pepper spray was used.
Dueling rallies had been planned for the downtown Denver Civic Center, with one billed as the "BLM-ANTIFA Soup Drive" intended to disrupt the peaceful Patriot Prayer event. The organizers of the leftist event had described themselves as "fighting against racism, nationalism, misogyny, homophobia, transphobia, ableism, anti-Semitism, Islamophobia, the police, immigration-enforcement, imperialism and all oppression and exploitation."
Trending: Ex-Soviet Leader Gorbachev: US Capitol Riot "Planned in Advance, And It Is Clear by Whom"
Earlier in the demonstration before the shooting, the Denver Police had fired pepper balls at unruly leftist rioters seeking to attack a barricade separating themselves from the peaceful Patriot Prayer protestors.
take our poll - story continues below
Completing this poll grants you access to Big League Politics updates free of charge. You may opt out at anytime. You also agree to this site's Privacy Policy and Terms of Use.
BLM/ANTIFA had been seen verbally abusing and threatening police officers overseeing the park protest.
Scene in Denver, CO Antifa/BLM acting belligerent as Police try to control the situation pic.twitter.com/yHB71fcbRS

— Kitty Shackleford (@KittyLists) October 10, 2020
The identities of suspects and victims have not yet been released.
ANTIFA is a sickening terrorist organization. Its violent collaborators should be indicted and charged with accessory to murder, property damage, and felony riot for their consistent track record of violent criminal activity.
UPDATE: The Denver Police Department is describing the suspect taken into custody as a private security guard.
Update: Further investigation has determined the suspect is a private security guard with no affiliation with Antifa. Additional information will be released as it becomes available.

— Denver Police Dept. (@DenverPolice) October 11, 2020
9NEWS Denver, an area TV station, went on to confirm that one of its employees and a private security guard working for the organization had been taken into custody by Denver Police following the incident.
"A 9NEWS employee and a 9NEWS contractor have been taken into custody. 9NEWS has not been in contact with either and does not know where either currently is." https://t.co/7PMWtLlhcJ

— Kyle Clark (@KyleClark) October 11, 2020
Big League Politics is continuing to monitor the developing situation.
Parler CEO John Matze Forced to Flee Home Under Deluge of Left-Wing Terror Threats
Matze is suing Amazon for deplatforming Parler.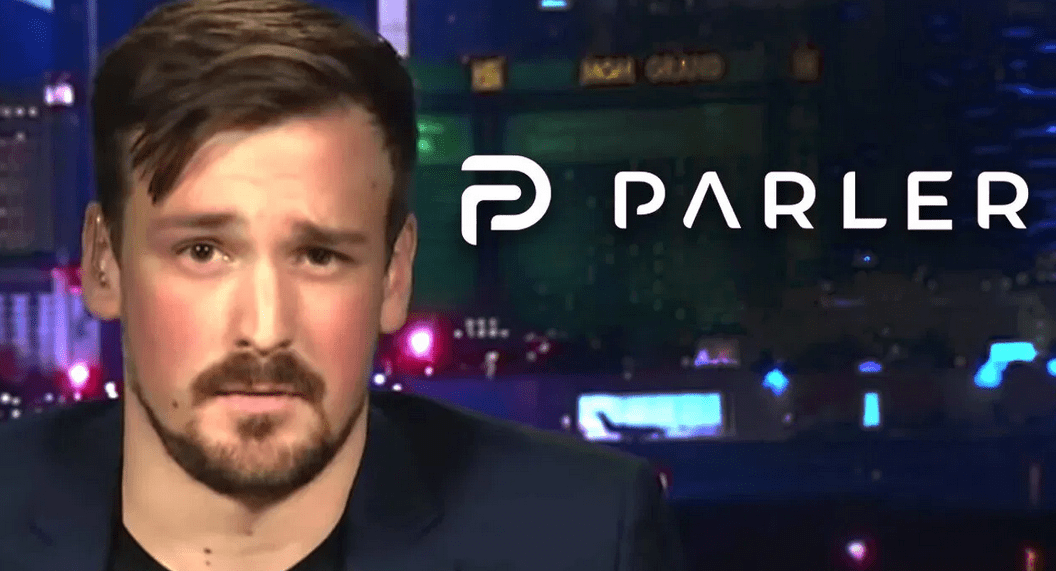 Parler CEO John Matze has been forced to flee his home and go into hiding after receiving an onslaught of left-wing death threats. Parler, a free speech social media platform, has been temporarily shut down in an extensive deplatforming campaign. Amazon promptly cut Parler's access to its Web Services after the US Capitol riot earlier this month, cherry-picking examples of content that violate Parler's terms of service and claiming the platform is being used for violent purposes.
Matze made the frank admission in a court filing for Parler's lawsuit against Amazon, requesting that the court keep any disclosures about his personal life and location secret. Parler is currently suing Amazon in federal court for its immediate revocation of Parler's hosting agreement, arguing that Amazon agreed to provide 30 days notice before any potential termination of Parler's hosting, pursuant to the party's original agreement.
Matze reveals that he's been forced to leave his home and go into hiding with his family, citing Amazon Web Services' "vilification" of his company.
take our poll - story continues below
Completing this poll grants you access to Big League Politics updates free of charge. You may opt out at anytime. You also agree to this site's Privacy Policy and Terms of Use.
Employees of Amazon have allegedly been threatened and harassed as well for shutting down Parler. The court filing in favor of redaction references these threats in requesting the court provide redaction of personal information to both sides.
"Both sides of this dispute have shown that their employees have suffered real harassment and threats—including, on both sides, death threats—owing to the charged nature of this litigation.
Parler therefore agrees with AWS that safety and security concerns justify the limited sealings requested here," Parler requests in the Amazon lawsuit.
Parler's administrators are still seeking to return the free speech social media platform to full operation, although it could take weeks to bring it back online. They may have learned a lesson about the futility of contracting hosting services with a Big Tech monopoly such as Amazon.
---
Follow me on Twitter @Wildman_AZ, on Parler @Moorhead, and on Gab @WildmanAZ.