Police Report: Suspect in Van Attack Admits He Targeted Trump Supporters to 'Take a Stand'
The suspect in a case of a van attack this past weekend in which a GOP voter registration tent was targeted has admitted that his rampage was politically motivated, according to the police report filed after the incident.
The testimony from the suspect indicated that he considers himself a member of the far-left resistance and felt that he had a duty to make President Trump's supporters suffer. He told officers that he committed his premeditated attack because "someone had to take a stand."
He made a video to document his "stand" and recorded himself talking for a bit before he mustered up the courage to actually go through with it. He lamented to police that the video cut out before the "good part," meaning when he attempted to vehicular homicide against the Trump supporters. Thankfully nobody was hurt by the attack.
Trending: Trucking Industry Leaders Expect Biden's Policies to Crush Small Trucking Companies
The suspect was adamant about his hatred of President Trump, and said that "it's like someone s**tting on your grave," presumably referring to the Trump supporters he hated and wanted to harm. This information comes from the police report filed after the suspect was brought into custody.
take our poll - story continues below
Completing this poll grants you access to Big League Politics updates free of charge. You may opt out at anytime. You also agree to this site's Privacy Policy and Terms of Use.
Jack Posobiec of One America News Network (OAN) posted portions of the police report on social media:
BREAKING: Suspect in Jacksonville van attack confirmed anti-Trump political motive to police, and willingly showed them cell phone video of himself driving at the stand full of Trump volunteers

"Someone had to take a stand" @OANN pic.twitter.com/biwHmGveGi

— Jack Posobiec 🇺🇸 (@JackPosobiec) February 11, 2020
Big League Politics previously reported on the likely act of terrorism that occurred in Jacksonville, Florida on Saturday:
The Duval County GOP recounted an incident of a man intentionally ramming his van into a Trump voter registration booth in Jacksonville, Florida.

On the afternoon of January 8, 2020, Duval County GOP volunteers were busy working at a registration tent at a Walmart Supercenter when a young man in his early 20s drove a brown van through the tent.

Volunteers were able to jump out of the way and avoid potentially fatal injury.

Lieutenant Larry Gayle of the Jacksonville Sheriff's Office told reporters that the driver endangered the lives of the workers and damaged the tent.

The driver stopped the van and got out to take a video of the scene. He then proceeded to "flip off" the victims and flee the scene.

President Donald Trump then tweeted about the incident Saturday night: "Law Enforcement has been notified. Be careful tough guys who you play with!"

"We are outraged by this senseless act of violence toward our great volunteers," Duval GOP Chairman Dean Black told First Coast News.

"The Republican Party of Duval County will not be intimidated by these cowards and we will not be silenced. I call on every Republican in our great city to stand up, get involved and show these radicals that we will not be intimidated from exercising our Constitutional rights," Black continued.

Given how radical the Left has become, such incidents are set to become the norm. Their ideology is centered around the imposition of their values on others.
This looks to be another instance of a left-wing extremist terrorist who was whipped into a frenzy by the irresponsible fake news and radicalized Democrat Party.
Parler CEO John Matze Forced to Flee Home Under Deluge of Left-Wing Terror Threats
Matze is suing Amazon for deplatforming Parler.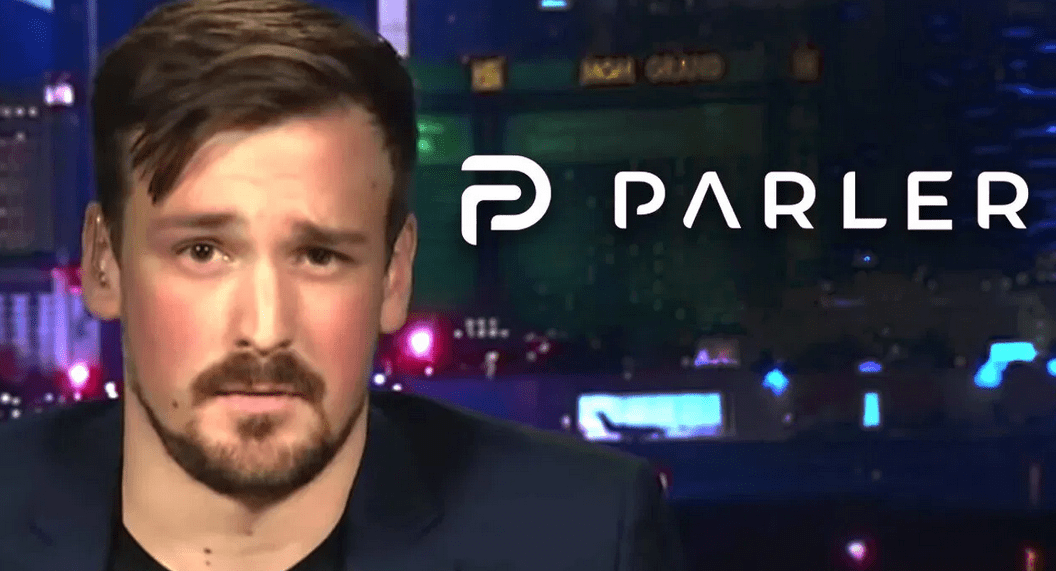 Parler CEO John Matze has been forced to flee his home and go into hiding after receiving an onslaught of left-wing death threats. Parler, a free speech social media platform, has been temporarily shut down in an extensive deplatforming campaign. Amazon promptly cut Parler's access to its Web Services after the US Capitol riot earlier this month, cherry-picking examples of content that violate Parler's terms of service and claiming the platform is being used for violent purposes.
Matze made the frank admission in a court filing for Parler's lawsuit against Amazon, requesting that the court keep any disclosures about his personal life and location secret. Parler is currently suing Amazon in federal court for its immediate revocation of Parler's hosting agreement, arguing that Amazon agreed to provide 30 days notice before any potential termination of Parler's hosting, pursuant to the party's original agreement.
Matze reveals that he's been forced to leave his home and go into hiding with his family, citing Amazon Web Services' "vilification" of his company.
take our poll - story continues below
Completing this poll grants you access to Big League Politics updates free of charge. You may opt out at anytime. You also agree to this site's Privacy Policy and Terms of Use.
Employees of Amazon have allegedly been threatened and harassed as well for shutting down Parler. The court filing in favor of redaction references these threats in requesting the court provide redaction of personal information to both sides.
"Both sides of this dispute have shown that their employees have suffered real harassment and threats—including, on both sides, death threats—owing to the charged nature of this litigation.
Parler therefore agrees with AWS that safety and security concerns justify the limited sealings requested here," Parler requests in the Amazon lawsuit.
Parler's administrators are still seeking to return the free speech social media platform to full operation, although it could take weeks to bring it back online. They may have learned a lesson about the futility of contracting hosting services with a Big Tech monopoly such as Amazon.
---
Follow me on Twitter @Wildman_AZ, on Parler @Moorhead, and on Gab @WildmanAZ.