Portland ANTIFA Gang Hideout Where an Alleged Murder Recently Took Place is Set to Shut Down This Month
Cedar Riot is shuttering on Nov. 10.
SIGN YOUR BIG LEAGUE PETITION TO DESIGNATE ANTIFA A TERRORIST ORGANIZATION NOW!
The Portland, OR bar Cedar Riot, which is a popular gang hideout for the terrorist organization ANTIFA, is set to close its doors for good on Nov. 10.
The bar's owner, Abram Goldman-Armstrong, confirmed that their association with the violent terrorist group has hurt their business in recent months.
Trending: Trucking Industry Leaders Expect Biden's Policies to Crush Small Trucking Companies
"People are afraid to come in," he said. "Some people think it's a safety concern."
take our poll - story continues below
Completing this poll grants you access to Big League Politics updates free of charge. You may opt out at anytime. You also agree to this site's Privacy Policy and Terms of Use.
ANTIFA committed a vicious attack against freedom protesters Patriot Prayer outside of the Cedar Riot bar on May Day earlier this year. The brouhaha resulted in authorities, who have reportedly been ordered to ignore ANTIFA terrorism by left-wing Mayor Ted Wheeler, charging six members or affiliates of Patriot Prayer with felony riot charges.
Still, Goldman-Armstrong has the nerve to play the victim in typical leftist fashion.
"We're still getting online harassment, lots of really homophobic, anti-Semitic and racist comments," he said. "These people need to be brought to justice."
Goldman-Armstrong also blamed market competition for putting him out of business, as his cider-making company has been defeated by superior brands.
"It doesn't help, the tidal wave of White Claw that's destroyed our industry here," he said. "That's an even bigger bite out of cider than out of beer."
A death recently happened outside of Cedar Riot under suspicious circumstances. Far-left activist Sean D. Kealiher was run down in what appears to be a vehicular homicide last month:
An ANTIFA activist died this weekend after he was run down by a motor vehicle outside of a popular far-left hangout in Portland, OR.

Sean D. Kealiher, 23, was struck by an SUV during a deadly confrontation outside of the Cider Riot bar, which is a centralized hub of sorts for the city's violent left-wing extremists. The vehicle was reportedly hailed with gunfire after it hit Kealiher, and then crashed into a nearby building.

Kealiher ultimately died of blunt-force trauma after being driven to a hospital where he could not be resuscitated. No arrests have been made at the present time, according to Oregon Live, but law enforcement is investigating the deadly events. They should not anticipate any help from ANTIFA terrorists in the area, who have issued a gag order of sorts against cooperating with police and media outlets.
The gag order was apparently lifted, with bystanders recently providing testimony to police that only adds to questions about the event. The story given to authorities clears all ANTIFA activists from complicity, and blames anonymous strangers for Kealiher's death:
The deadly clash appears instead to have followed a verbal confrontation that broke out as Sean Kealiher, 23, and two friends were walking to their car to go home after meeting at the Cider Riot pub, said attorneys Paul Ferder and Zachary Stern.

They represent one of the friends who was with Kealiher early on Oct. 12…

According to the attorneys, Kealiher and their client, Hyatt Eshelman, 26 walked with another friend about three blocks from Cider Riot to Eshelman's car parked outside the Democratic Party of Oregon headquarters on Northeast Ninth Avenue near Everett Street.

There, the three got into a random, drunken argument that was initiated by several people on the street they didn't know, the lawyers said.

After the heated exchange, the strangers piled into a Ford SUV parked nearby and began to drive off, Ferder said.

Suddenly, the SUV pulled a U-turn and hit the gas, slamming into Kealiher, according to Stern. It then crashed into the Democratic headquarters and stalled out on the sidewalk.

At that point, the driver revved the engine and tried to reverse, the lawyers said. That's when Eshelman took out a legally concealed handgun and fired at the Ford, they said. Eshelman thought the driver was going back up over Kealiher, who was lying in the street, said Stern.

Some of the bullets struck the SUV, according to police.

The driver and passengers spilled out of the SUV and fled from the scene on foot, according to police and Eshelman's lawyers.
Cedar Riot harbored a violent, terrorist cell, and a man may have been killed as a result. They will no longer be operational as of Nov. 10, but nobody will be safe from ANTIFA until they are designated federally as a terror organization and punished outside of the jurisdiction of complicit local and state officials.
SIGN YOUR BIG LEAGUE PETITION TO DESIGNATE ANTIFA A TERRORIST ORGANIZATION NOW!
Parler CEO John Matze Forced to Flee Home Under Deluge of Left-Wing Terror Threats
Matze is suing Amazon for deplatforming Parler.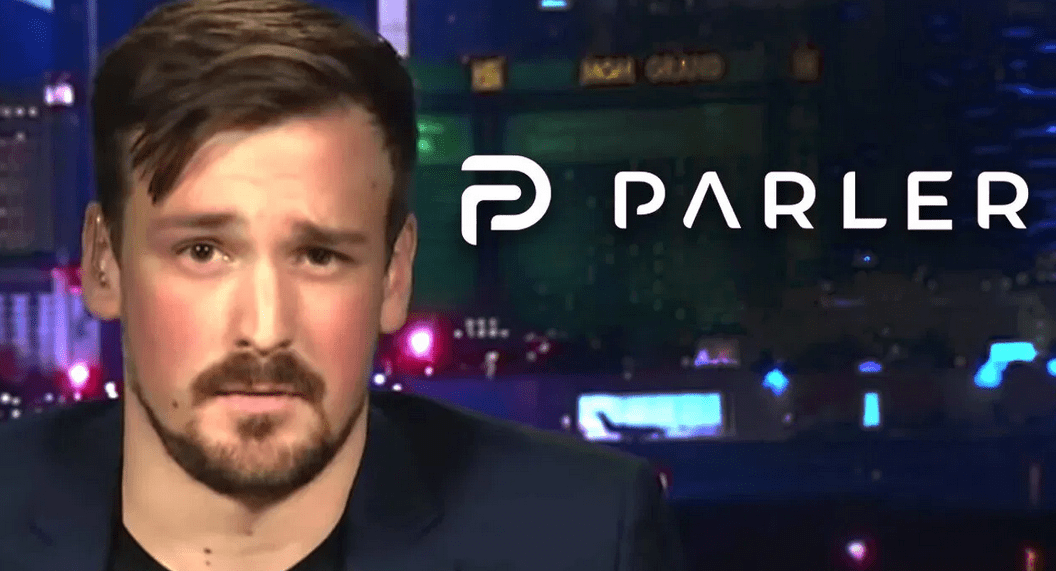 Parler CEO John Matze has been forced to flee his home and go into hiding after receiving an onslaught of left-wing death threats. Parler, a free speech social media platform, has been temporarily shut down in an extensive deplatforming campaign. Amazon promptly cut Parler's access to its Web Services after the US Capitol riot earlier this month, cherry-picking examples of content that violate Parler's terms of service and claiming the platform is being used for violent purposes.
Matze made the frank admission in a court filing for Parler's lawsuit against Amazon, requesting that the court keep any disclosures about his personal life and location secret. Parler is currently suing Amazon in federal court for its immediate revocation of Parler's hosting agreement, arguing that Amazon agreed to provide 30 days notice before any potential termination of Parler's hosting, pursuant to the party's original agreement.
Matze reveals that he's been forced to leave his home and go into hiding with his family, citing Amazon Web Services' "vilification" of his company.
take our poll - story continues below
Completing this poll grants you access to Big League Politics updates free of charge. You may opt out at anytime. You also agree to this site's Privacy Policy and Terms of Use.
Employees of Amazon have allegedly been threatened and harassed as well for shutting down Parler. The court filing in favor of redaction references these threats in requesting the court provide redaction of personal information to both sides.
"Both sides of this dispute have shown that their employees have suffered real harassment and threats—including, on both sides, death threats—owing to the charged nature of this litigation.
Parler therefore agrees with AWS that safety and security concerns justify the limited sealings requested here," Parler requests in the Amazon lawsuit.
Parler's administrators are still seeking to return the free speech social media platform to full operation, although it could take weeks to bring it back online. They may have learned a lesson about the futility of contracting hosting services with a Big Tech monopoly such as Amazon.
---
Follow me on Twitter @Wildman_AZ, on Parler @Moorhead, and on Gab @WildmanAZ.