Portland ANTIFA Thug Sentenced to Six Years in Prison For Brutal Baton Attack on Demonstrator
Gage Halupowski's lawyers claim the six-year sentence is too harsh.
WARNING: GRAPHIC IMAGE BELOW
SIGN YOUR BIG LEAGUE PETITION TO DESIGNATE ANTIFA A TERRORIST ORGANIZATION NOW!
A Portland ANTIFA gang member has been sentenced to six years in prison for carrying out a brutal baton attack on a right-wing demonstrator at a political event in June.
Gage Halupowski struck Adam Kelly on the back of the head with a baton at the June 29th event, in which ANTIFA operatives attempted to shut down a pro-American event.
Trending: "RELEASE THEM ALL:" Tucker Exposes Full Biden Jailbreak Order for Illegal Aliens
Kelly was attempting to provide aid to a fellow demonstrator who was also attacked by the thugs when Halupowski gave him an injury that required 25 stitches.
WARNING: GRAPHIC IMAGE BELOW
READER DISCRETION ADVISED
take our poll - story continues below
Completing this poll grants you access to Big League Politics updates free of charge. You may opt out at anytime. You also agree to this site's Privacy Policy and Terms of Use.
Halupowski wasn't the only black-clad and masked leftist to attack Kelly, as several of his ANTIFA comrades were also caught on camera striking and pepper spraying the right-wing demonstrator.
The ANTIFA brute also punched a police officer in the arm when he was being taken into custody shortly after the act of political terrorism.
Halupowski ended up pleading guilty to second-degree assault for his violent crime. However, he thinks the punishment for his act of political violence is too much, judging from his lawyer's, Edward Kroll, statements in court on Friday. According to Kroll, the six year sentence was the harshest he had ever seen a criminal court hand a young individual with no criminal record.
Journalist Andy Ngo was also injured by ANTIFA thugs at the same event Kelly was attacked, showing a consistent pattern of violent thuggery from the denizens of Portland's most dangerous criminal organization.
Considering the City of Portland has consistently treated ANTIFA gangs with kid gloves, it's surprising Halupowski is even getting a serious criminal sentence at all. He could've been charged with first-degree assault and riot charges, which could've entailed a prison sentence of up to a decade.
State and local governments, especially in the troubled city of Portland, have a long way to go in sending a message to the thugs of ANTIFA making it clear they can't act with impunity. But as Halupowski is put behind bars, it seems as if the authorities are taking a step in the right direction in countering ANTIFA's radical terrorism.
Parler CEO John Matze Forced to Flee Home Under Deluge of Left-Wing Terror Threats
Matze is suing Amazon for deplatforming Parler.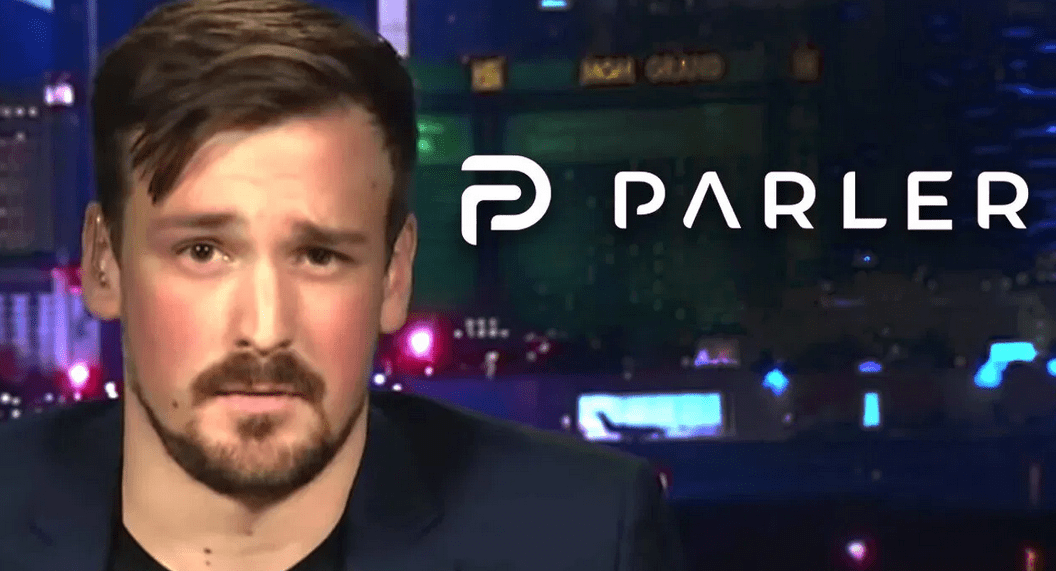 Parler CEO John Matze has been forced to flee his home and go into hiding after receiving an onslaught of left-wing death threats. Parler, a free speech social media platform, has been temporarily shut down in an extensive deplatforming campaign. Amazon promptly cut Parler's access to its Web Services after the US Capitol riot earlier this month, cherry-picking examples of content that violate Parler's terms of service and claiming the platform is being used for violent purposes.
Matze made the frank admission in a court filing for Parler's lawsuit against Amazon, requesting that the court keep any disclosures about his personal life and location secret. Parler is currently suing Amazon in federal court for its immediate revocation of Parler's hosting agreement, arguing that Amazon agreed to provide 30 days notice before any potential termination of Parler's hosting, pursuant to the party's original agreement.
Matze reveals that he's been forced to leave his home and go into hiding with his family, citing Amazon Web Services' "vilification" of his company.
take our poll - story continues below
Completing this poll grants you access to Big League Politics updates free of charge. You may opt out at anytime. You also agree to this site's Privacy Policy and Terms of Use.
Employees of Amazon have allegedly been threatened and harassed as well for shutting down Parler. The court filing in favor of redaction references these threats in requesting the court provide redaction of personal information to both sides.
"Both sides of this dispute have shown that their employees have suffered real harassment and threats—including, on both sides, death threats—owing to the charged nature of this litigation.
Parler therefore agrees with AWS that safety and security concerns justify the limited sealings requested here," Parler requests in the Amazon lawsuit.
Parler's administrators are still seeking to return the free speech social media platform to full operation, although it could take weeks to bring it back online. They may have learned a lesson about the futility of contracting hosting services with a Big Tech monopoly such as Amazon.
---
Follow me on Twitter @Wildman_AZ, on Parler @Moorhead, and on Gab @WildmanAZ.