Portland Mayor Ted Wheeler is Forced to Move After Rioters Nearly Burn Down His Condo Home
Serves him right.
The far-left Black Lives Matter/ANTIFA forces are not going easy on Portland Mayor Ted Wheeler, despite his many attempts to placate them as they have conducted sustained riots over the past several months.
The terrorists have frequently targeted Wheeler at his $840,000 condo inside of the city. They attempting to set the building on fire with fireworks on Tuesday night, perhaps to commemorate Wheeler's 58th birthday.
Antifa is currently trying to burn down Portland Mayor Ted Wheeler's apartment building. pic.twitter.com/aDAOtA8ovu

— Tara LaRosa (@TaraLaRosa) September 1, 2020
Trending: Democrats Move to Ban Trump Supporters From Joining the Military and Holding Federal Jobs
take our poll - story continues below
Completing this poll grants you access to Big League Politics updates free of charge. You may opt out at anytime. You also agree to this site's Privacy Policy and Terms of Use.
As a result, Mayor Wheeler is moving to a new home. He announced that it would be "best for me and for everyone else's safety and peace" to make the move.
"I want to express my sincere apologies for the damage to our home and the fear that you are experiencing due to my position," Wheeler wrote to his neighbors in an email.
"It's unfair to all of you who have no role in politics or in my administration," he added.
President Donald Trump has attacked Wheeler incessantly for allowing his town to be overrun by left-wing thugs.
Ted Wheeler, the wacky Radical Left Do Nothing Democrat Mayor of Portland, who has watched great death and destruction of his City during his tenure, thinks this lawless situation should go on forever. Wrong! Portland will never recover with a fool for a Mayor….

— Donald J. Trump (@realDonaldTrump) August 30, 2020
..The people of Portland, like all other cities & parts of our great Country, want Law & Order. The Radical Left Democrat Mayors, like the dummy running Portland, or the guy right now in his basement unwilling to lead or even speak out against crime, will never be able to do it!

— Donald J. Trump (@realDonaldTrump) August 30, 2020
Big League Politics has reported about how Wheeler even considered telling police to stand down to show his solidarity with ANTIFA/BLM terrorists:
Portland Mayor Ted Wheeler proposed ordering the Portland Police to "stand down" during the rise in violent left-wing riots in the city in late July, when rioters shifted away from the Hatfield Federal Courthouse to the county jail and Portland Police buildings.

Wheeler had texted a top aide, Sonia Schmanski, arguing that the plan was "high risk" but claiming that the city had "nothing to lose." Wheeler's assessment of the situation differs considerably with the eyewitness accounts of Portland small businesses and community members, who have suffered tens of millions of dollars in property damages as a result of the riots.

The left-wing mayor was ultimately convinced that removing the police from the riots would be a bad idea, when he was reminded that the ANTIFA militants were beginning to target buildings that were in residential neighborhoods.

"I was persuaded that a complete withdrawal, even for one evening to test the ability to completely deescalate the situation, would be a risk that was too great," he said in an interview last week. "We could not risk the people who were in the immediate vicinity."

Wheeler had previously claimed that the violent riots were only the result of the federal law enforcement securing the Hatfield courthouse. The ongoing operations of Portland Police to contain criminal activity all but disprove his earlier solution, with ANTIFA militants continuing to engage in criminal activity on a nightly basis.
Wheeler's brand of governance has been incredibly poor, even for a liberal. He will go down as one of the worst public servants in American history.
Parler CEO John Matze Forced to Flee Home Under Deluge of Left-Wing Terror Threats
Matze is suing Amazon for deplatforming Parler.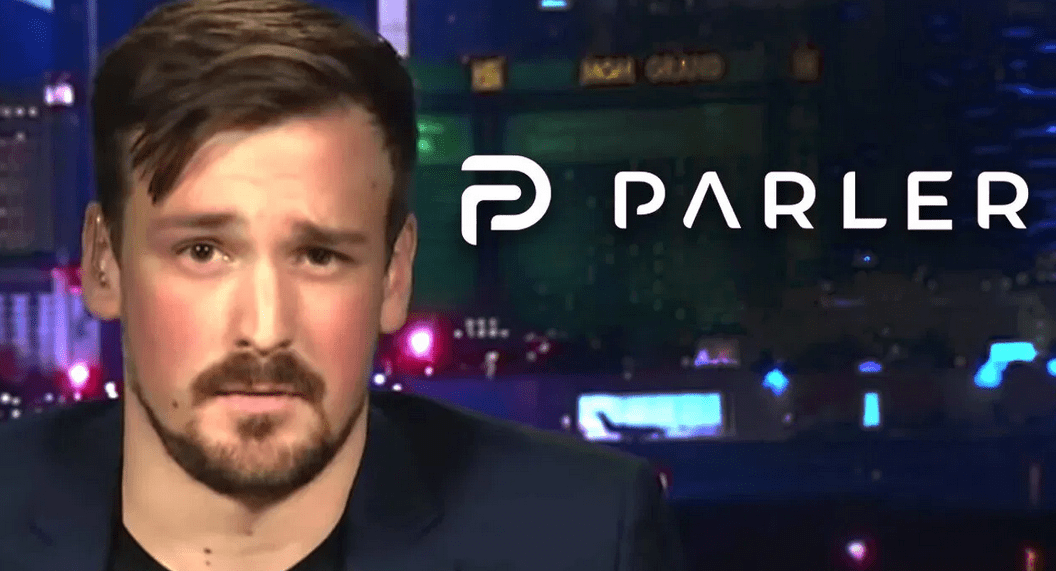 Parler CEO John Matze has been forced to flee his home and go into hiding after receiving an onslaught of left-wing death threats. Parler, a free speech social media platform, has been temporarily shut down in an extensive deplatforming campaign. Amazon promptly cut Parler's access to its Web Services after the US Capitol riot earlier this month, cherry-picking examples of content that violate Parler's terms of service and claiming the platform is being used for violent purposes.
Matze made the frank admission in a court filing for Parler's lawsuit against Amazon, requesting that the court keep any disclosures about his personal life and location secret. Parler is currently suing Amazon in federal court for its immediate revocation of Parler's hosting agreement, arguing that Amazon agreed to provide 30 days notice before any potential termination of Parler's hosting, pursuant to the party's original agreement.
Matze reveals that he's been forced to leave his home and go into hiding with his family, citing Amazon Web Services' "vilification" of his company.
take our poll - story continues below
Completing this poll grants you access to Big League Politics updates free of charge. You may opt out at anytime. You also agree to this site's Privacy Policy and Terms of Use.
Employees of Amazon have allegedly been threatened and harassed as well for shutting down Parler. The court filing in favor of redaction references these threats in requesting the court provide redaction of personal information to both sides.
"Both sides of this dispute have shown that their employees have suffered real harassment and threats—including, on both sides, death threats—owing to the charged nature of this litigation.
Parler therefore agrees with AWS that safety and security concerns justify the limited sealings requested here," Parler requests in the Amazon lawsuit.
Parler's administrators are still seeking to return the free speech social media platform to full operation, although it could take weeks to bring it back online. They may have learned a lesson about the futility of contracting hosting services with a Big Tech monopoly such as Amazon.
---
Follow me on Twitter @Wildman_AZ, on Parler @Moorhead, and on Gab @WildmanAZ.