Portland Rioter Arrested, Charged in Hammer Attack on U.S. Marshall While Attacking Courthouse
He was attacking the courthouse.
A Texas man has been arrested and charged for assaulting a member of the U.S. Marshals Service during a riotous protest over the weekend, attacking the federal law enforcement agent with a hammer as he was trying to break into a federal courthouse ANTIFA-linked militants have been attacking with regularity over several weeks of riots.
Jacob M. Gaines, 23, is being charged with one count of assault against a federal officer. Prosecutors are alleging that Gaines was using a construction hammer during an attempt to break through a barricade protecting the Hatfield Federal Courthouse from a mob of ANTIFA street militants when he was confronted by a U.S. Marshall. Gaines began striking the Marshal with his hammer, hitting the man three times before being subdued and arrested.
Gaines, who is being charged federally, appeared before a judge, and was released without bail, curiously. The indictment against the Texas man was unsealed Monday. The man, a Texas native who is purportedly homeless in Portland, struck the marshal's deputy in the upper back, lower neck, and in the shoulder before other federal law enforcement agents were able to take him down. The marshal was reportedly uninjured.
Federal Officers reporting a subject was breaking down a door of the Federal Courthouse with a hammer creating a hole in the door. Officers came out and one was deliberately struck in the head and shoulder with the hammer. An arrest was made. Pepper spray and CS gas deployed.

Trending: Biden Nullifies Trump Executive Order Issued to Reduce Prices of Insulin and Epinephrine

— Portland Police (@PortlandPolice) July 11, 2020
take our poll - story continues below
Completing this poll grants you access to Big League Politics updates free of charge. You may opt out at anytime. You also agree to this site's Privacy Policy and Terms of Use.
ANTIFA continues to riot on a nightly basis in the progressive utopia, routinely attacking the federal courthouse and terrorizing the city's downtown small businesses. City officials have figuratively raised a white flag, handing a pass to the criminals and leaving the preservation of the rule of law to federal law enforcement agents unwilling to let ANTIFA overthrow the government in the city.
Parler CEO John Matze Forced to Flee Home Under Deluge of Left-Wing Terror Threats
Matze is suing Amazon for deplatforming Parler.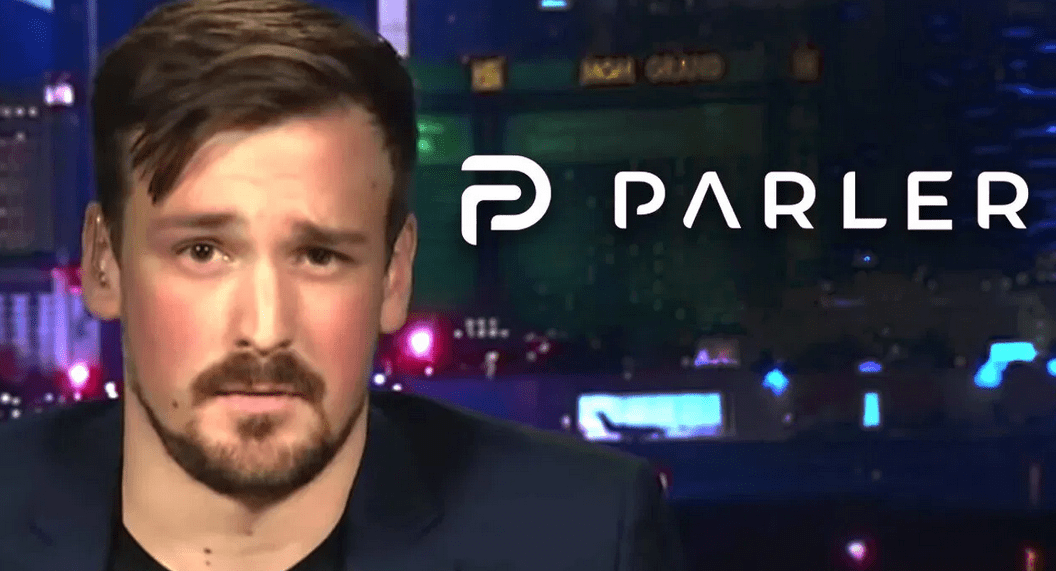 Parler CEO John Matze has been forced to flee his home and go into hiding after receiving an onslaught of left-wing death threats. Parler, a free speech social media platform, has been temporarily shut down in an extensive deplatforming campaign. Amazon promptly cut Parler's access to its Web Services after the US Capitol riot earlier this month, cherry-picking examples of content that violate Parler's terms of service and claiming the platform is being used for violent purposes.
Matze made the frank admission in a court filing for Parler's lawsuit against Amazon, requesting that the court keep any disclosures about his personal life and location secret. Parler is currently suing Amazon in federal court for its immediate revocation of Parler's hosting agreement, arguing that Amazon agreed to provide 30 days notice before any potential termination of Parler's hosting, pursuant to the party's original agreement.
Matze reveals that he's been forced to leave his home and go into hiding with his family, citing Amazon Web Services' "vilification" of his company.
take our poll - story continues below
Completing this poll grants you access to Big League Politics updates free of charge. You may opt out at anytime. You also agree to this site's Privacy Policy and Terms of Use.
Employees of Amazon have allegedly been threatened and harassed as well for shutting down Parler. The court filing in favor of redaction references these threats in requesting the court provide redaction of personal information to both sides.
"Both sides of this dispute have shown that their employees have suffered real harassment and threats—including, on both sides, death threats—owing to the charged nature of this litigation.
Parler therefore agrees with AWS that safety and security concerns justify the limited sealings requested here," Parler requests in the Amazon lawsuit.
Parler's administrators are still seeking to return the free speech social media platform to full operation, although it could take weeks to bring it back online. They may have learned a lesson about the futility of contracting hosting services with a Big Tech monopoly such as Amazon.
---
Follow me on Twitter @Wildman_AZ, on Parler @Moorhead, and on Gab @WildmanAZ.