Portland Rioters Torch Police Union Building in Severe Night of Destruction
They think they can get away with it.
ANTIFA-linked rioters in the city of Portland continued to wage destructive and criminal riots on Saturday night, possibly escalating their activities to their most severe level after the federal government refused to back down in response to the city's demands that they ignore criminal activity.
ANTIFA-linked street criminals attacked and burned a Portland Police Association building.
BREAKING: ANTIFA is attacking, burning a police union building. pic.twitter.com/mZc5Ndio9u

— Richard (@Wildman_AZ) July 19, 2020
Trending: Trucking Industry Leaders Expect Biden's Policies to Crush Small Trucking Companies
take our poll - story continues below
Completing this poll grants you access to Big League Politics updates free of charge. You may opt out at anytime. You also agree to this site's Privacy Policy and Terms of Use.
Rioters had earlier continued their ongoing siege against the Hatfield Federal Courthouse. Taking advantage of a moment in which federal law enforcement appeared to leave the facility unguarded, the rioters destroyed wooden barricades protecting the building and destroying fencing set up in an attempt to safeguard the courthouse from rioters.
More attacks on the federal courthouse. Anyone other than ANTIFA, and the federal authorities would be treating this action as an attack on the United States government. pic.twitter.com/uCn4V1cXjC

— Richard (@Wildman_AZ) July 19, 2020
Rioters were finally dispersed shortly after the attack on the Portland Police Association, with Portland police noticeably enforcing riot control as opposed to the federal authorities. Neoliberal Mayor Jacob Wheeler and the Portland city government have increasingly sought to restrict the Portland Police from arresting ANTIFA rioters, and it's possible the police department will face municipal repercussions for enforcing riot control laws.
Law enforcement got serious about ending the ANTIFA riot shortly after the Portland Police Association building was burned. pic.twitter.com/3zzN83YyHN

— Richard (@Wildman_AZ) July 19, 2020
Footage reveals that the area surrounding the Portland Police Association union building was filled with fire and destruction by criminal rioters.
The area surrounding the police union hall has been set on fire by ANTIFA rioters. pic.twitter.com/JkqDHITmg8

— Richard (@Wildman_AZ) July 19, 2020
Anarchist criminals had chanted of their opposition to all American and Oregon laws during the riots, repeating the phrase "every city, every town, burn the precincts to the ground" as they marched on the police association building.
Mayor Wheeler had rebuked the federal authorities for daring to prevent property destruction and violent crime in the city after DHS Secretary Chad Wolf visited Portland, and it appears his defense of ANTIFA spurred what may be the most significant occurrence of Portland's nightly riots yet.
Parler CEO John Matze Forced to Flee Home Under Deluge of Left-Wing Terror Threats
Matze is suing Amazon for deplatforming Parler.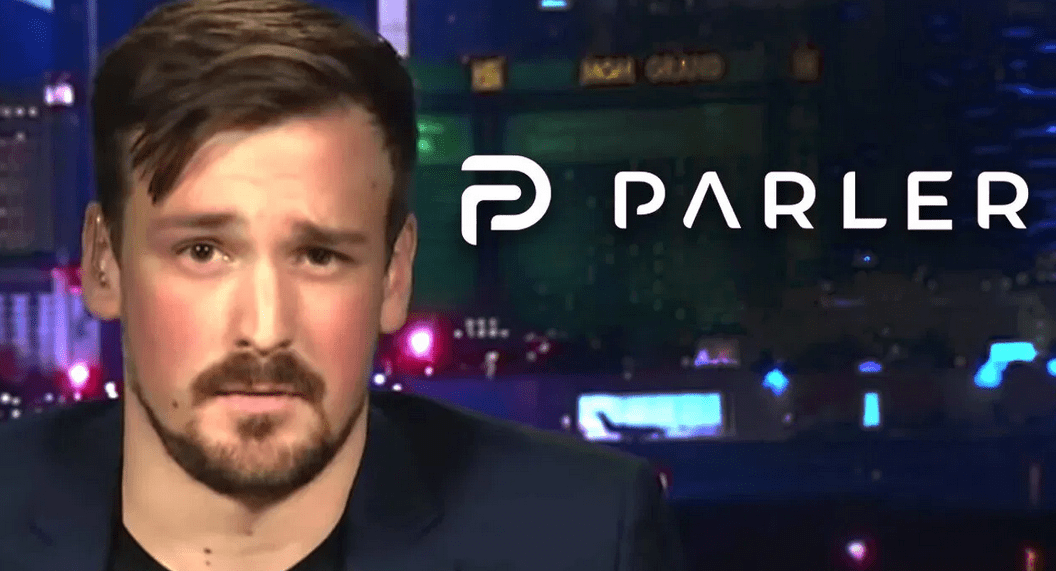 Parler CEO John Matze has been forced to flee his home and go into hiding after receiving an onslaught of left-wing death threats. Parler, a free speech social media platform, has been temporarily shut down in an extensive deplatforming campaign. Amazon promptly cut Parler's access to its Web Services after the US Capitol riot earlier this month, cherry-picking examples of content that violate Parler's terms of service and claiming the platform is being used for violent purposes.
Matze made the frank admission in a court filing for Parler's lawsuit against Amazon, requesting that the court keep any disclosures about his personal life and location secret. Parler is currently suing Amazon in federal court for its immediate revocation of Parler's hosting agreement, arguing that Amazon agreed to provide 30 days notice before any potential termination of Parler's hosting, pursuant to the party's original agreement.
Matze reveals that he's been forced to leave his home and go into hiding with his family, citing Amazon Web Services' "vilification" of his company.
take our poll - story continues below
Completing this poll grants you access to Big League Politics updates free of charge. You may opt out at anytime. You also agree to this site's Privacy Policy and Terms of Use.
Employees of Amazon have allegedly been threatened and harassed as well for shutting down Parler. The court filing in favor of redaction references these threats in requesting the court provide redaction of personal information to both sides.
"Both sides of this dispute have shown that their employees have suffered real harassment and threats—including, on both sides, death threats—owing to the charged nature of this litigation.
Parler therefore agrees with AWS that safety and security concerns justify the limited sealings requested here," Parler requests in the Amazon lawsuit.
Parler's administrators are still seeking to return the free speech social media platform to full operation, although it could take weeks to bring it back online. They may have learned a lesson about the futility of contracting hosting services with a Big Tech monopoly such as Amazon.
---
Follow me on Twitter @Wildman_AZ, on Parler @Moorhead, and on Gab @WildmanAZ.