President Trump Leads Multi-State Push For 'Bible Literacy' Classes In Public Schools
Multiple states are considering the addition of optional Bible literacy classes, allowing students to study the historical importance of the Book.
One sponsor of the bill in North Dakota, Rep. Aaron McWilliams stated, "Yeah, there is a separation of church and state, but there's not a separation of books from education…If we don't have a good foundational understanding of this, we're not going to understand how the Founding Fathers of our country and other countries put it together to have the world we have today," according to Fox News.
North Dakota, being one of six states to propose this Bible bill, including Florida, Indiana, Missouri, Virginia, and West Virginia, got some positive attention from President Trump.
Trending: Leftist Thug Targets Roger Stone's Handicapped Wife for Vicious Attack in Own Neighborhood
take our poll - story continues below
Completing this poll grants you access to Big League Politics updates free of charge. You may opt out at anytime. You also agree to this site's Privacy Policy and Terms of Use.
Rep. McWilliams advocates for the Bible bill based off the fact that it had such an influence on how the Founding Fathers created our government. He references that our judicial system comes from Exodus 18 and the hierarchy of Judges. The moral codes that the country upholds come from the Bible, so the Book should be available as a possible history elective, according to McWilliams.
A proponent of other religious texts as possible classes, such as the Quran, Rep. McWilliams states, "without allowing a Bible into the schools, without allowing a Quran or any other religious text in the school, we look at establishing a religion of secularism in our schools."
Facing backlash from those against the Bible bill, "State legislators should not be fooled that these bills are anything more than part of a scheme to impose Christian beliefs on public schoolchildren," Rachel Laser, CEO of Americans United for Separation of Church and States said.
Not wasting an opportunity to slam President Trump for supporting the Bible bill, Laser stated:
While many critics seem to insinuate that the bill will be "forcing" students to take biblical classes, Rep. McWilliams highlights that these Bible literacy classes are to be taken as an optional elective for historical purposes. Schools have the option of providing these classes and students have the option of taking them.
Parler CEO John Matze Forced to Flee Home Under Deluge of Left-Wing Terror Threats
Matze is suing Amazon for deplatforming Parler.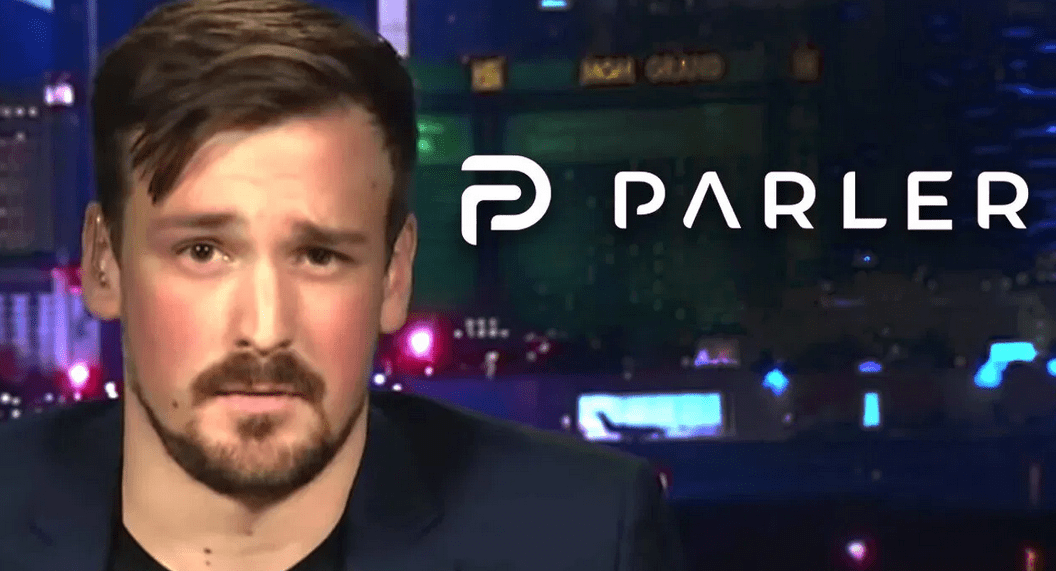 Parler CEO John Matze has been forced to flee his home and go into hiding after receiving an onslaught of left-wing death threats. Parler, a free speech social media platform, has been temporarily shut down in an extensive deplatforming campaign. Amazon promptly cut Parler's access to its Web Services after the US Capitol riot earlier this month, cherry-picking examples of content that violate Parler's terms of service and claiming the platform is being used for violent purposes.
Matze made the frank admission in a court filing for Parler's lawsuit against Amazon, requesting that the court keep any disclosures about his personal life and location secret. Parler is currently suing Amazon in federal court for its immediate revocation of Parler's hosting agreement, arguing that Amazon agreed to provide 30 days notice before any potential termination of Parler's hosting, pursuant to the party's original agreement.
Matze reveals that he's been forced to leave his home and go into hiding with his family, citing Amazon Web Services' "vilification" of his company.
take our poll - story continues below
Completing this poll grants you access to Big League Politics updates free of charge. You may opt out at anytime. You also agree to this site's Privacy Policy and Terms of Use.
Employees of Amazon have allegedly been threatened and harassed as well for shutting down Parler. The court filing in favor of redaction references these threats in requesting the court provide redaction of personal information to both sides.
"Both sides of this dispute have shown that their employees have suffered real harassment and threats—including, on both sides, death threats—owing to the charged nature of this litigation.
Parler therefore agrees with AWS that safety and security concerns justify the limited sealings requested here," Parler requests in the Amazon lawsuit.
Parler's administrators are still seeking to return the free speech social media platform to full operation, although it could take weeks to bring it back online. They may have learned a lesson about the futility of contracting hosting services with a Big Tech monopoly such as Amazon.
---
Follow me on Twitter @Wildman_AZ, on Parler @Moorhead, and on Gab @WildmanAZ.