President Trump Shuts Down Minnesota Governor's Demand for $500 Million in Riot Repair Funds
He wanted the taxpayer to pay for the riots.
President Donald Trump formally declined a request from Minnesota Governor Tim Walz to declare Minneapolis a federal disaster zone in the wake of the George Floyd race riots on Saturday, preventing the city's Democratic governor and mayor from bilking the taxpayer for bailout funds to repair the damage they tacitly allowed through refusal to halt the riots.
Walz's office confirmed that the White House had refused his request for an emergency declaration on Saturday in a press release, explaining that the governor had hoped the federal government would clean up the mess.
"The Governor is disappointed that the federal government declined his request for financial support," said a spokesperson in a statement. "As we navigate one of the most difficult periods in our state's history, we look for support from our federal government to help us through."
Trending: DNI Ratcliffe: China Interfered in 2020 Election, CIA Suppressed Info
The rioting in Minneapolis may have been among the most destructive ever to occur in the United States, devastating the community, causing what some estimate to be $500 million in damages to property, and damaging more than 500 buildings. Many Americans probably wouldn't know it, as the corporate media has largely focused on promoting the activities of the rioters, falsely describing them as peaceful protestors, allowing the model of community destruction to be exported to other American communities.
take our poll - story continues below
Completing this poll grants you access to Big League Politics updates free of charge. You may opt out at anytime. You also agree to this site's Privacy Policy and Terms of Use.
Both Governor Walz and neoliberal Minneapolis Mayor Jacob Frey had waited fecklessly to deploy the Minnesota National Guard to contain the dangerous situation, hoping to appease the raging mob as the rioters torched a Minneapolis police precinct and destroyed countless small businesses in the city's downtown area.
At the very least, the state's Democratic officials won't be rewarded with a hefty federal bailout as a result of their own irresponsibility and political fecklessness in refusing to crack down on criminal rioters. Sadly, it'll be members of the Minneapolis community who pay for the cowardice of their local officials, and the once-serene upper-class community may never recover, instead morphing into a dilapidated shell of its former self.
Parler CEO John Matze Forced to Flee Home Under Deluge of Left-Wing Terror Threats
Matze is suing Amazon for deplatforming Parler.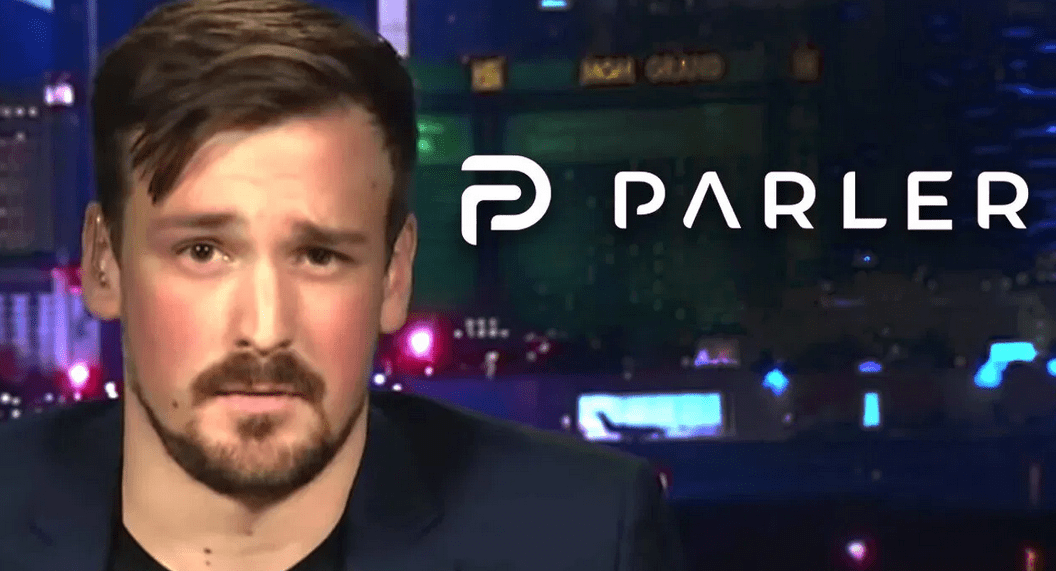 Parler CEO John Matze has been forced to flee his home and go into hiding after receiving an onslaught of left-wing death threats. Parler, a free speech social media platform, has been temporarily shut down in an extensive deplatforming campaign. Amazon promptly cut Parler's access to its Web Services after the US Capitol riot earlier this month, cherry-picking examples of content that violate Parler's terms of service and claiming the platform is being used for violent purposes.
Matze made the frank admission in a court filing for Parler's lawsuit against Amazon, requesting that the court keep any disclosures about his personal life and location secret. Parler is currently suing Amazon in federal court for its immediate revocation of Parler's hosting agreement, arguing that Amazon agreed to provide 30 days notice before any potential termination of Parler's hosting, pursuant to the party's original agreement.
Matze reveals that he's been forced to leave his home and go into hiding with his family, citing Amazon Web Services' "vilification" of his company.
take our poll - story continues below
Completing this poll grants you access to Big League Politics updates free of charge. You may opt out at anytime. You also agree to this site's Privacy Policy and Terms of Use.
Employees of Amazon have allegedly been threatened and harassed as well for shutting down Parler. The court filing in favor of redaction references these threats in requesting the court provide redaction of personal information to both sides.
"Both sides of this dispute have shown that their employees have suffered real harassment and threats—including, on both sides, death threats—owing to the charged nature of this litigation.
Parler therefore agrees with AWS that safety and security concerns justify the limited sealings requested here," Parler requests in the Amazon lawsuit.
Parler's administrators are still seeking to return the free speech social media platform to full operation, although it could take weeks to bring it back online. They may have learned a lesson about the futility of contracting hosting services with a Big Tech monopoly such as Amazon.
---
Follow me on Twitter @Wildman_AZ, on Parler @Moorhead, and on Gab @WildmanAZ.