Private Security Company That Employed Left-Wing Denver Rally Shooter Matthew Dolloff Gives Up License
They're admitting fault.
The private security company that employed a leftist who shot and killed a Patriot Prayer demonstrator at an event in Denver's City Center in October has agreed to give up its business license in proceedings with the city that ended this week.
Isborn Security is admitting liability in employing Matthew Dolloff as an armed private security guard in Denver. Dolloff shot and killed Lee Keltner after a minor scuffle in which he was slapped. He's been charged with second-degree murder, and claims self-defense in shooting the Navy veteran in the head from several feet away.
Isborn Security provided Dolloff as security to a left-wing NBC TV crew, acting as a third party contractor between 9News Denver and Pinkerton Security. Municipal proceedings between Pinkerton and Denver are ongoing, and it's possible the storied corporation could face serious civil sanction for its failure to ensure Dolloff was vetted and legally capable of acting as a Denver security guard.
Trending: Democrats Move to Ban Trump Supporters From Joining the Military and Holding Federal Jobs
Isborn has agreed to give up its municipal security license for five years.
take our poll - story continues below
Completing this poll grants you access to Big League Politics updates free of charge. You may opt out at anytime. You also agree to this site's Privacy Policy and Terms of Use.
Big League Politics revealed that Dolloff's own social media postings expose him as a radical Democrat leftist, speaking of his disdain towards patriots and Trump supporters, likening the President to a "fascist dictator," and speaking of being arrested at political events. Many pointed to his fanatical left-wing views as a potential motivating factor in the shooting, in which Dolloff didn't hesitate to kill a Patriot Prayer demonstrator armed with little more than pepper spray with a shot to the head.
The settlement between Isborn Security and the city of Denver may have implications on Dolloff's pending second-degree murder trial. The left-wing Dolloff lacked the proper licensing to function as a security guard in the city, let alone at a volatile and potentially violent situation where ANTIFA-style thugs sought to confront conservative patriots.
Dolloff has posted a $500,000 bond to leave the Downtown Detention Center. A judge presiding over pre-trial proceedings previously refused to lower the left-wing unlicensed security guard's bond, citing overwhelming evidence suggesting prosecutors would convict Dolloff of murder.
Parler CEO John Matze Forced to Flee Home Under Deluge of Left-Wing Terror Threats
Matze is suing Amazon for deplatforming Parler.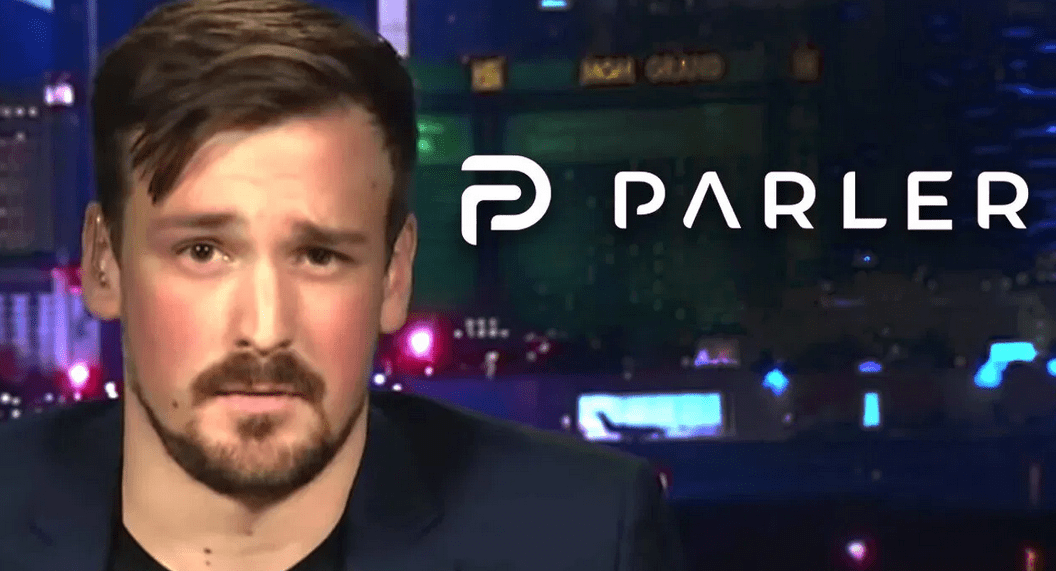 Parler CEO John Matze has been forced to flee his home and go into hiding after receiving an onslaught of left-wing death threats. Parler, a free speech social media platform, has been temporarily shut down in an extensive deplatforming campaign. Amazon promptly cut Parler's access to its Web Services after the US Capitol riot earlier this month, cherry-picking examples of content that violate Parler's terms of service and claiming the platform is being used for violent purposes.
Matze made the frank admission in a court filing for Parler's lawsuit against Amazon, requesting that the court keep any disclosures about his personal life and location secret. Parler is currently suing Amazon in federal court for its immediate revocation of Parler's hosting agreement, arguing that Amazon agreed to provide 30 days notice before any potential termination of Parler's hosting, pursuant to the party's original agreement.
Matze reveals that he's been forced to leave his home and go into hiding with his family, citing Amazon Web Services' "vilification" of his company.
take our poll - story continues below
Completing this poll grants you access to Big League Politics updates free of charge. You may opt out at anytime. You also agree to this site's Privacy Policy and Terms of Use.
Employees of Amazon have allegedly been threatened and harassed as well for shutting down Parler. The court filing in favor of redaction references these threats in requesting the court provide redaction of personal information to both sides.
"Both sides of this dispute have shown that their employees have suffered real harassment and threats—including, on both sides, death threats—owing to the charged nature of this litigation.
Parler therefore agrees with AWS that safety and security concerns justify the limited sealings requested here," Parler requests in the Amazon lawsuit.
Parler's administrators are still seeking to return the free speech social media platform to full operation, although it could take weeks to bring it back online. They may have learned a lesson about the futility of contracting hosting services with a Big Tech monopoly such as Amazon.
---
Follow me on Twitter @Wildman_AZ, on Parler @Moorhead, and on Gab @WildmanAZ.