Progressives Demand Violence After Covington Catholic High Schoolers Are Doxxed
Several leading progressives are responding to an incident outside the Lincoln Memorial by calling for violent acts to be inflicted on students from Kentucky's Covington Catholic High School, who engaged in a peaceful confrontation with a Native American demonstrator on Saturday.
In the incident, the teenaged boys (many of whom were clad in 'MAGA' apparel) in the area for the annual March for Life were confronted by Nathan Philips, a Vietnam veteran in the area for a Native American political event. Contrary to the assertions of fake news media reports, the boys did not engage Mr. Philips, but were approached by him as he drummed a beat on a traditional Native American instrument and sang.
There was nothing particularly outrageous or "racist" about the interaction- but that hasn't stopped progressives and establishment media figures from framing the incident as if represented the embodiment of "white male entitlement." Several progressives, demonstrating themselves unable to control their naked hatred and pure rage in response to the incident, went so far as to call for the boys to face violence or legal sanction for their (non)action.
Trending: Ex-Soviet Leader Gorbachev: US Capitol Riot "Planned in Advance, And It Is Clear by Whom"
One Gizmodo reporter, Anna Merlan, called for the boys to be lowered into a "shark tank" in response to the milquetoast incident.
take our poll - story continues below
Completing this poll grants you access to Big League Politics updates free of charge. You may opt out at anytime. You also agree to this site's Privacy Policy and Terms of Use.
Not really as amusing as it was when Dr. Evil had the same idea.
The accusations Merlan cited of the boys chanting 'Build the Wall' at Philips remain completely unsubstantiated, despite several videos of the incident existing. However, footage of the boys(mostly white) being racially abused by demonstrators accompanying Philips surfaced.
Some progressives outraged by the incident took a more practical approach to physically harming the boys than Merlan's shark tank fantasy, calling for them to be punched or attacked. Content revealing the identities of Covington Catholic students pictured in the videos and encouraging people to attack them was deleted from Instagram.
One progressive called for the boys to face criminal penalties for the confrontation, without specifying on what grounds they could be prosecuted.
Just another day in the world of the hateful and intolerant left!
Parler CEO John Matze Forced to Flee Home Under Deluge of Left-Wing Terror Threats
Matze is suing Amazon for deplatforming Parler.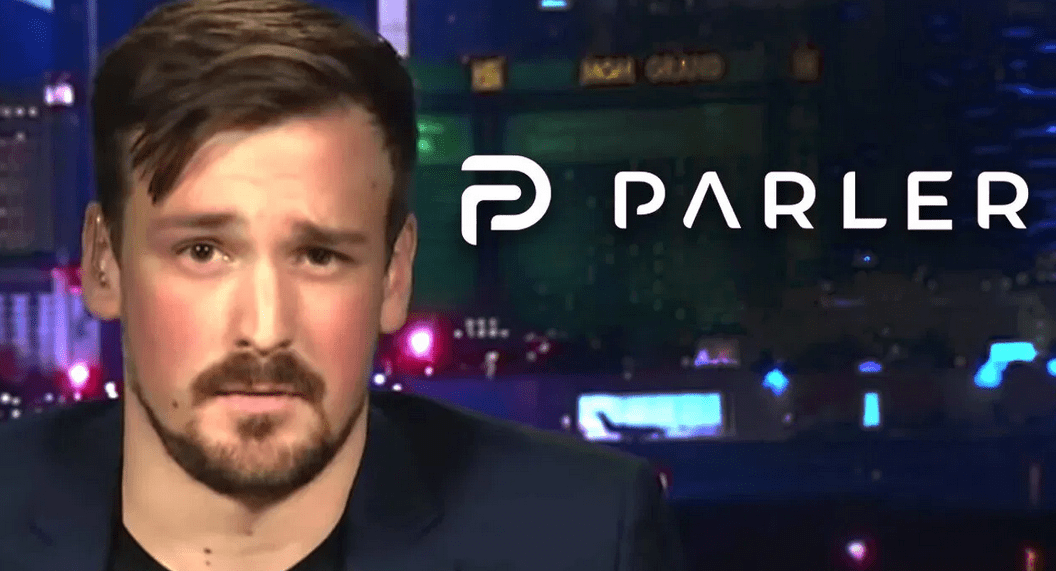 Parler CEO John Matze has been forced to flee his home and go into hiding after receiving an onslaught of left-wing death threats. Parler, a free speech social media platform, has been temporarily shut down in an extensive deplatforming campaign. Amazon promptly cut Parler's access to its Web Services after the US Capitol riot earlier this month, cherry-picking examples of content that violate Parler's terms of service and claiming the platform is being used for violent purposes.
Matze made the frank admission in a court filing for Parler's lawsuit against Amazon, requesting that the court keep any disclosures about his personal life and location secret. Parler is currently suing Amazon in federal court for its immediate revocation of Parler's hosting agreement, arguing that Amazon agreed to provide 30 days notice before any potential termination of Parler's hosting, pursuant to the party's original agreement.
Matze reveals that he's been forced to leave his home and go into hiding with his family, citing Amazon Web Services' "vilification" of his company.
take our poll - story continues below
Completing this poll grants you access to Big League Politics updates free of charge. You may opt out at anytime. You also agree to this site's Privacy Policy and Terms of Use.
Employees of Amazon have allegedly been threatened and harassed as well for shutting down Parler. The court filing in favor of redaction references these threats in requesting the court provide redaction of personal information to both sides.
"Both sides of this dispute have shown that their employees have suffered real harassment and threats—including, on both sides, death threats—owing to the charged nature of this litigation.
Parler therefore agrees with AWS that safety and security concerns justify the limited sealings requested here," Parler requests in the Amazon lawsuit.
Parler's administrators are still seeking to return the free speech social media platform to full operation, although it could take weeks to bring it back online. They may have learned a lesson about the futility of contracting hosting services with a Big Tech monopoly such as Amazon.
---
Follow me on Twitter @Wildman_AZ, on Parler @Moorhead, and on Gab @WildmanAZ.