Prosecutors Seek Intentional Murder Charge Against Somali Cop Who Shot Justine Damond
Prosecutors in Minnesota have asked the judge in the Mohamed Noor case to add a charge of Second Degree Intentional Murder against Noor, the fired Somali ex-Minneapolis police who shot and killed Justine Damond on July 15, 2017.
"Interestingly, the assertions made by the defendant in his probable cause brief that the defendant saw, observed, pointed at, aimed at and fired a single shot at Ms. Ruszczyk with the knowledge of what he was doing and who he was doing it to do also support the theory that the defendant committed an intentional homicide," the court documents say. 
Damon's killing after calling Minneapolis Police to report an attempted sexual assault sparked outrage worldwide as Ex-Minneapolis Mayor Betsy Hodges' Muslim diversity hire shot and killed an Australian woman who was loved, admired and respected by all who knew her.
Trending: Grassroots Leaders Send Final Warning to GOP Establishment: Rejecting Trump Means Death of Republican Party
Damond, 40, was shot once fatally in her chest by the first Somali-American hired onto the Minneapolis police department after calling 911 for help for a woman she thought was being sexually assaulted in the alley behind her home.
take our poll - story continues below
Completing this poll grants you access to Big League Politics updates free of charge. You may opt out at anytime. You also agree to this site's Privacy Policy and Terms of Use.
Hennepin County Attorney Mike Freeman had initially said that he would make a charging decision before the end of 2017. But in December, he was caught on video blasting Bureau of Criminal Apprehension investigators for not bringing him enough evidence to charge Noor.
"I've got to have the evidence, and I don't have it yet," Freeman said in the video. "Let me just say it's not my fault. So if it isn't my fault, who didn't do their job? Investigators. They don't work for me. They haven't done their job."
Toward the end of December Freeman announced that he would not make a charging decision in the case until 2018 and has since remained silent on the matter.
Freeman said nearly two years ago that he would stop using grand juries in police shooting cases. The announcement first came in March 2016 when he was deciding whether to charge two officers in the officer-involved shooting death of Jamar Clark in north Minneapolis the previous November.
Noor's partner and the driver that night, Matthew Harrity told investigators that on the night of the shooting he and Noor were responding to a 911 call behind Damond's south Minneapolis home and were startled by a loud sound, according to a press release issued by the BCA three days after the shooting. Immediately afterward, Damond Ruszczyk approached the driver's side window of the squad, according to BCA. Noor, sitting in the passenger seat, pulled his gun and fired, hitting Damond through the open driver's side window from no more than 6 feet away.
After being shot, Justine Damond said, "I'm dying or I'm dead".
The Hennepin County Attorneys Office declined to comment as there is a gag order in the case.
Noor's trial is scheduled to begin on April 1. 
Parler CEO John Matze Forced to Flee Home Under Deluge of Left-Wing Terror Threats
Matze is suing Amazon for deplatforming Parler.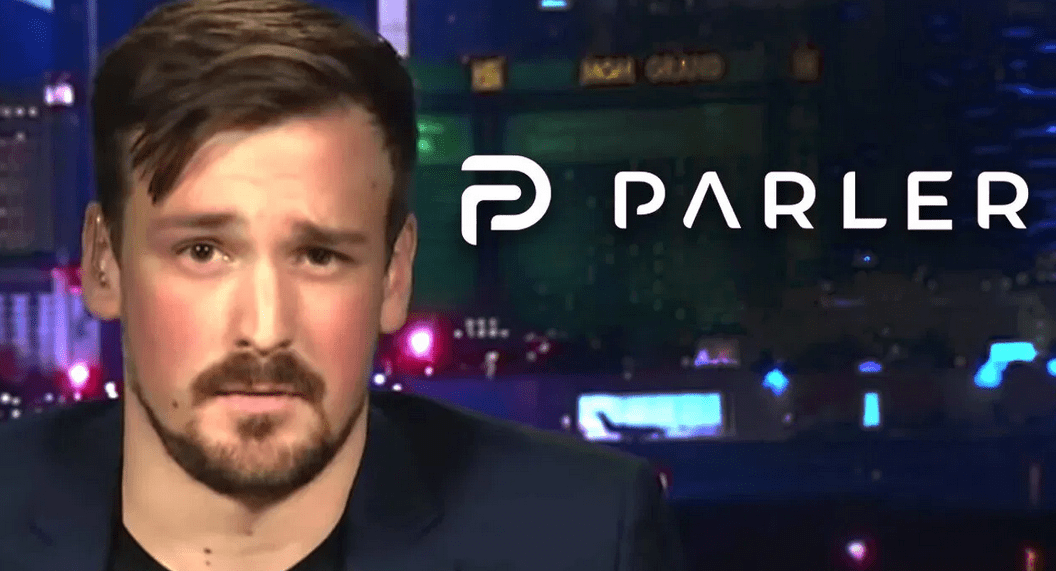 Parler CEO John Matze has been forced to flee his home and go into hiding after receiving an onslaught of left-wing death threats. Parler, a free speech social media platform, has been temporarily shut down in an extensive deplatforming campaign. Amazon promptly cut Parler's access to its Web Services after the US Capitol riot earlier this month, cherry-picking examples of content that violate Parler's terms of service and claiming the platform is being used for violent purposes.
Matze made the frank admission in a court filing for Parler's lawsuit against Amazon, requesting that the court keep any disclosures about his personal life and location secret. Parler is currently suing Amazon in federal court for its immediate revocation of Parler's hosting agreement, arguing that Amazon agreed to provide 30 days notice before any potential termination of Parler's hosting, pursuant to the party's original agreement.
Matze reveals that he's been forced to leave his home and go into hiding with his family, citing Amazon Web Services' "vilification" of his company.
take our poll - story continues below
Completing this poll grants you access to Big League Politics updates free of charge. You may opt out at anytime. You also agree to this site's Privacy Policy and Terms of Use.
Employees of Amazon have allegedly been threatened and harassed as well for shutting down Parler. The court filing in favor of redaction references these threats in requesting the court provide redaction of personal information to both sides.
"Both sides of this dispute have shown that their employees have suffered real harassment and threats—including, on both sides, death threats—owing to the charged nature of this litigation.
Parler therefore agrees with AWS that safety and security concerns justify the limited sealings requested here," Parler requests in the Amazon lawsuit.
Parler's administrators are still seeking to return the free speech social media platform to full operation, although it could take weeks to bring it back online. They may have learned a lesson about the futility of contracting hosting services with a Big Tech monopoly such as Amazon.
---
Follow me on Twitter @Wildman_AZ, on Parler @Moorhead, and on Gab @WildmanAZ.