PROTECTING ANTIFA: Massachusetts District Attorney Petitions High Court to Free Alleged Terrorists
ANTIFA has friends in high places.
After judges in Boston refused to drop charges for ANTIFA thugs who allegedly attacked police officers after the Straight Pride Parade this past weekend, Suffolk County District Attorney Rachael Rollins has submitted an emergency petition to the Massachusetts Supreme Judicial Court to protect the domestic terrorists.
Rollins made a statement against Judge Richard Sinnott after he refused to free an ANTIFA defendant and locked up their attorney Susan Church for contempt of court when she made a scene on behalf of her client.
"The actions of Judge Richard Sinnott are unprecedented and outrageous," Rollins said in a statement on Wednesday night. "His insistence on arraigning individuals when my office has used its discretion to decline a case is an unconstitutional abuse of his power and serves neither the interests of justice nor public safety."
Trending: Democrats Move to Ban Trump Supporters From Joining the Military and Holding Federal Jobs
"The power to pursue prosecution falls exclusively on the executive branch, not the judiciary. The judge overstepped his authority here, and only an action of our state's highest court can correct this injustice. My petition is a call for order to be returned to our courts, to ensure the fair administration of justice, and to restore the public's trust in the integrity of our legal system. The people of Suffolk County elected me to do exactly what I am doing," she added.
take our poll - story continues below
Completing this poll grants you access to Big League Politics updates free of charge. You may opt out at anytime. You also agree to this site's Privacy Policy and Terms of Use.
She maintains that the judge is abridging the constitutional rights of the alleged ANTIFA domestic terrorists who attempted to impede a lawful march from taking place.
"By compelling arraignment in every case, the judge punished the exercise of individuals' First Amendment right to protest," Rollins said in a statement released on Tuesday.
"For those people now tangled in the criminal justice system for exercising their right to free speech — many of whom had no prior criminal record — I will use the legal process to remedy the judge's overstepping of his role," she added.
After her election as District Attorney last November, Rollins vowed to abdicate the rule of law and no longer prosecute crimes such as theft, trespass, possession of illicit substances, and a dozen other supposedly non-violent offenses.
Rollins apparently hopes to turn Boston into a Portland-esque anarchist hellscape, where ANTIFA are given license to commit acts of terror on the streets with impunity.
First skirmish I've seen. Didn't see how this started, but @MrAndyNgo got roughed up. pic.twitter.com/hDkfQchRhG

— Jim Ryan (@Jimryan015) June 29, 2019
A large antifa mob chase & attack a man & a young girl who got separated from the others. No police. #PortlandProtests pic.twitter.com/erceCRVnad

— Andy Ngo (@MrAndyNgo) August 17, 2019
Antifa attacks people on a bus. They try to pull them out and hit them with a hammer. #PortlandProtests pic.twitter.com/JSkCE1Vrcy

— Andy Ngo (@MrAndyNgo) August 17, 2019
This is how the streets of Boston will look before long if the extreme leftist Rollins has her way, and she is successfully able to abuse her power to shield ANTIFA terrorists from justice.
Parler CEO John Matze Forced to Flee Home Under Deluge of Left-Wing Terror Threats
Matze is suing Amazon for deplatforming Parler.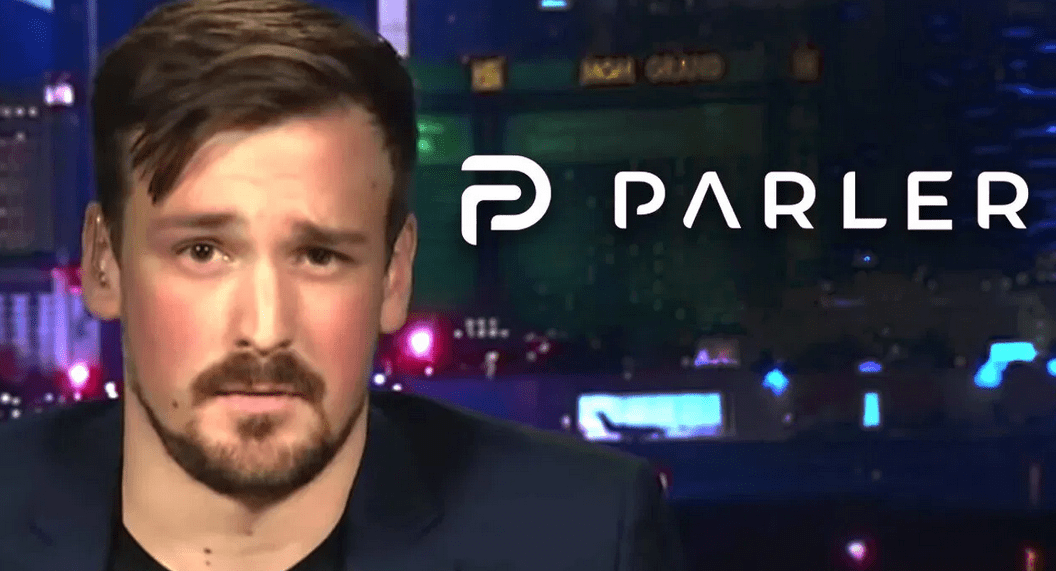 Parler CEO John Matze has been forced to flee his home and go into hiding after receiving an onslaught of left-wing death threats. Parler, a free speech social media platform, has been temporarily shut down in an extensive deplatforming campaign. Amazon promptly cut Parler's access to its Web Services after the US Capitol riot earlier this month, cherry-picking examples of content that violate Parler's terms of service and claiming the platform is being used for violent purposes.
Matze made the frank admission in a court filing for Parler's lawsuit against Amazon, requesting that the court keep any disclosures about his personal life and location secret. Parler is currently suing Amazon in federal court for its immediate revocation of Parler's hosting agreement, arguing that Amazon agreed to provide 30 days notice before any potential termination of Parler's hosting, pursuant to the party's original agreement.
Matze reveals that he's been forced to leave his home and go into hiding with his family, citing Amazon Web Services' "vilification" of his company.
take our poll - story continues below
Completing this poll grants you access to Big League Politics updates free of charge. You may opt out at anytime. You also agree to this site's Privacy Policy and Terms of Use.
Employees of Amazon have allegedly been threatened and harassed as well for shutting down Parler. The court filing in favor of redaction references these threats in requesting the court provide redaction of personal information to both sides.
"Both sides of this dispute have shown that their employees have suffered real harassment and threats—including, on both sides, death threats—owing to the charged nature of this litigation.
Parler therefore agrees with AWS that safety and security concerns justify the limited sealings requested here," Parler requests in the Amazon lawsuit.
Parler's administrators are still seeking to return the free speech social media platform to full operation, although it could take weeks to bring it back online. They may have learned a lesson about the futility of contracting hosting services with a Big Tech monopoly such as Amazon.
---
Follow me on Twitter @Wildman_AZ, on Parler @Moorhead, and on Gab @WildmanAZ.