Radical Leftist YouTuber Calls for Violence Against Conservatives
More open violence from the political left.
A leftist YouTuber who routinely discusses murdering others – including conservatives – has been allowed to maintain his account despite the fact that right wing figures are routinely dinged for far less.
"Steven Bonnell, aka Destiny, is a popular content creator with 203K subscribers on YouTube and 422K subscribers on his Twitch account," said Far Left Watch. "His content is primarily gaming related but he also participates in political debates and is very outspoken about his proclivity towards political violence."
In a video compilation of Bonnell's violent rhetoric, he openly discussed his plan to commit violence against conservatives.
Trending: Disgraced Former CIA Chief John Brennan: Biden White House Will Use Homeland Security to Crush Trump 'Insurgency'
"I've moved full on to the real violence level when it comes to conservative people, yeah, I think they need to be excised from my fucking country, I think they are demonstrably fucking evil people."
take our poll - story continues below
Completing this poll grants you access to Big League Politics updates free of charge. You may opt out at anytime. You also agree to this site's Privacy Policy and Terms of Use.
He also expressed regret for threatening to murder someone, but not actually finding out where the person lives and committing the act. He also made bomb threats on Twitter directed at Cox Communications, for which he was banned. Still, he remains on YouTube.
Bonnell is using his large platform to continue to radicalize the already-violent political left against conservatives. Violent behavior towards the political right has become commonplace, while legacy media turns a blind eye.
Recently, the Occupy Democrats Facebook page, which has nearly 8 million followers, posted a fantasy meme about President Donald J. Trump's death.
Big League Politics reported:
A large, radically leftist Facebook page posted a meme fantasizing about President Donald J. Trump in late April.

In the meme, Trump is looking at Press Secretary Sarah H. Sanders as though they are having a conversation. The text reads as follows:

"Sir, I had a dream that you finally got the parade you've wanted. There were millions of people lining the streets waving and cheering as you passed by in a large, black limo."

"Was I smiling, Sarah?"

"I don't know, sir, the lid on the casket was closed."
---
Follow Peter D'Abrosca on Twitter: @pdabrosca
Like Peter D'Abrosca on Facebook: facebook.com/peterdabrosca
Preorder Peter D'Abrosca's Book: "Enemies: The Press vs. The American People"
Parler CEO John Matze Forced to Flee Home Under Deluge of Left-Wing Terror Threats
Matze is suing Amazon for deplatforming Parler.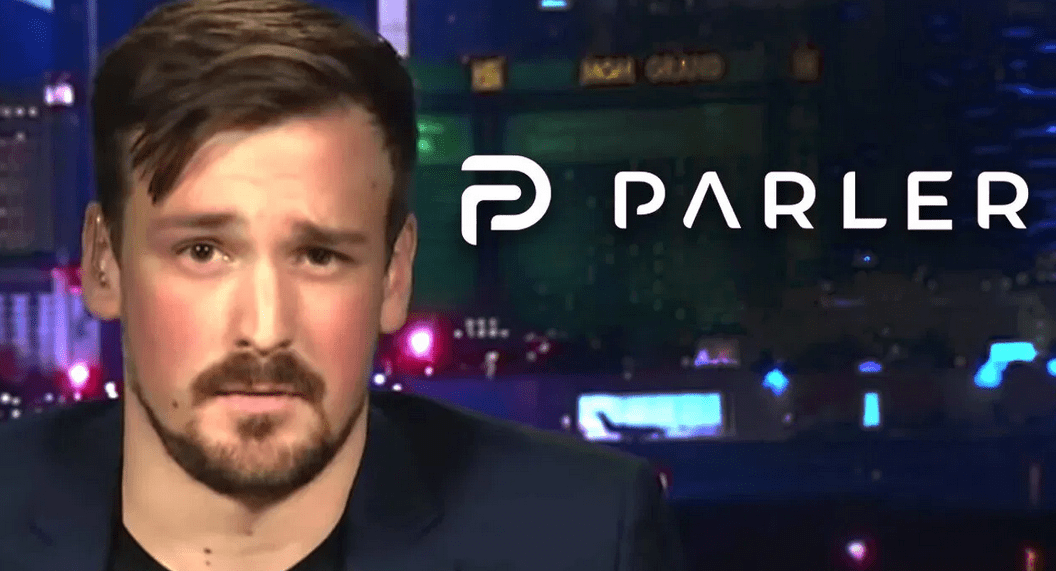 Parler CEO John Matze has been forced to flee his home and go into hiding after receiving an onslaught of left-wing death threats. Parler, a free speech social media platform, has been temporarily shut down in an extensive deplatforming campaign. Amazon promptly cut Parler's access to its Web Services after the US Capitol riot earlier this month, cherry-picking examples of content that violate Parler's terms of service and claiming the platform is being used for violent purposes.
Matze made the frank admission in a court filing for Parler's lawsuit against Amazon, requesting that the court keep any disclosures about his personal life and location secret. Parler is currently suing Amazon in federal court for its immediate revocation of Parler's hosting agreement, arguing that Amazon agreed to provide 30 days notice before any potential termination of Parler's hosting, pursuant to the party's original agreement.
Matze reveals that he's been forced to leave his home and go into hiding with his family, citing Amazon Web Services' "vilification" of his company.
take our poll - story continues below
Completing this poll grants you access to Big League Politics updates free of charge. You may opt out at anytime. You also agree to this site's Privacy Policy and Terms of Use.
Employees of Amazon have allegedly been threatened and harassed as well for shutting down Parler. The court filing in favor of redaction references these threats in requesting the court provide redaction of personal information to both sides.
"Both sides of this dispute have shown that their employees have suffered real harassment and threats—including, on both sides, death threats—owing to the charged nature of this litigation.
Parler therefore agrees with AWS that safety and security concerns justify the limited sealings requested here," Parler requests in the Amazon lawsuit.
Parler's administrators are still seeking to return the free speech social media platform to full operation, although it could take weeks to bring it back online. They may have learned a lesson about the futility of contracting hosting services with a Big Tech monopoly such as Amazon.
---
Follow me on Twitter @Wildman_AZ, on Parler @Moorhead, and on Gab @WildmanAZ.