Released From Hospital, Andy Ngo Urges the Public to Help Identify His ANTIFA Assailants
Ngo is hoping for justice after being brutally beaten by ANTIFA.
Journalist Andy Ngo of Quillette, who was battered viciously by left-wing ANTIFA terrorists in the streets of Portland, OR on Saturday, is eliciting assistance in identifying his attackers.
Please help police identify those who attacked and robbed me. See photos: https://t.co/hmd1q6EUpR

— Andy Ngo (@MrAndyNgo) July 1, 2019
Trending: Ex-Soviet Leader Gorbachev: US Capitol Riot "Planned in Advance, And It Is Clear by Whom"
The Portland Police is asking for people to submit tips online. People can also call the Detective Division at (503) 823-0400 to submit information. They can submit an anonymous tip via SMS to CRIMES (274637) and then by typing "823HELP," followed by the information.
take our poll - story continues below
Completing this poll grants you access to Big League Politics updates free of charge. You may opt out at anytime. You also agree to this site's Privacy Policy and Terms of Use.
Shamefully, leftists are still taunting Ngo and casting doubt on his story despite the fact that the vicious mob assault against him was caught on video.
Wow you have really recovered miraculously from that traumatic brain injury! Congrats Andy!

— Brooke Binkowski (@brooklynmarie) July 1, 2019
.@PortlandPolice, I have identified the culprit: pic.twitter.com/zG1bPcQFt2

— 1 Bird Man (@WhiteSoxSlater) July 1, 2019
Gotta follow through with the grift? Full recovery in 24 hours from that life threatening "brain bleed", I see. Gee, are some people going to be mad when they finally understand how you played them. You weren't very subtle.

— dolores quintana (@doloresquintana) July 1, 2019
The vicious assault against Ngo can be seen here:
First skirmish I've seen. Didn't see how this started, but @MrAndyNgo got roughed up. pic.twitter.com/hDkfQchRhG

— Jim Ryan (@Jimryan015) June 29, 2019
Portland law enforcement are confirming that it was likely quick-drying concrete that was used by ANTIFA to attack Ngo and others at the rally.
"As the event progressed, officers learned from some participants that a substance similar to quick drying concrete was being added to some of the "milkshakes." A Lieutenant in the field observed some of the material and noted the texture and smell was consistent with concrete," the Portland police wrote.
"Officers observed a number of participants in the crowd who concealed and brandished weapons, including collapsible batons, projectiles, and firearms, to name a few. Attempts were made to effect arrests when possible and resources were available," the police added.
They noted that there is no law barring protesters from wearing masks, which makes it more difficult to apprehend criminals engaging in acts of terror.
"There is no current law or ordinance prohibiting covering of the face in a protest and commission of a crime, which makes it more difficult for investigators to identify perpetrators of violence. This is exploited by criminals who engage in acts of violence," they wrote.
The police defended their actions, claiming that they deployed their resources "with great thought and consideration and in groups in order to be most effective."
However, their hands-off approach regarding ANTIFA has caused incredible chaos to take hold in the streets. Law enforcement will have to get serious about putting down this terrorist threat, even if it means disobeying far-left Portland Mayor Ted Wheeler, if they want to regain law and order in the city they are sworn to defend.
Parler CEO John Matze Forced to Flee Home Under Deluge of Left-Wing Terror Threats
Matze is suing Amazon for deplatforming Parler.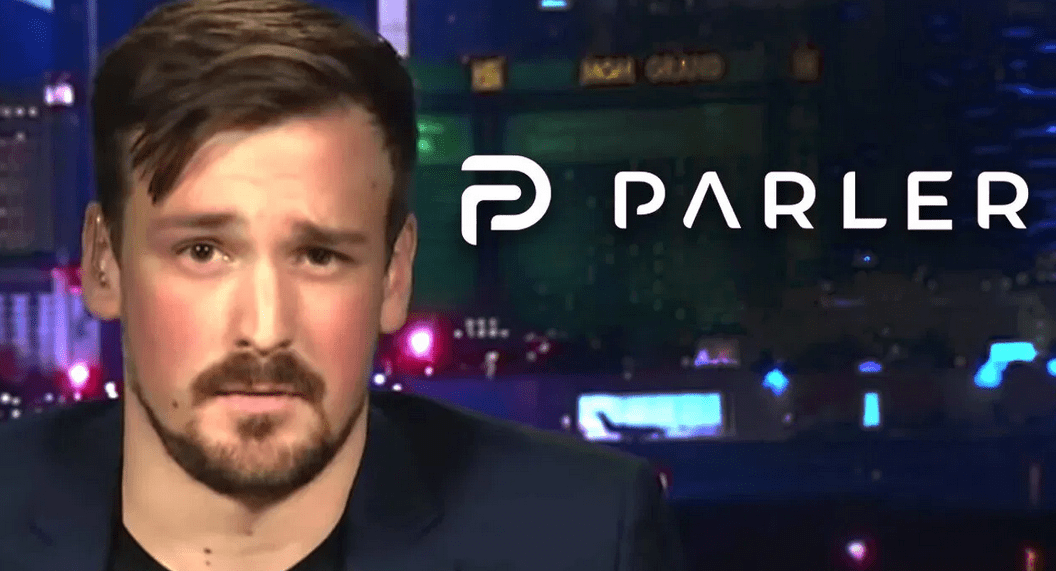 Parler CEO John Matze has been forced to flee his home and go into hiding after receiving an onslaught of left-wing death threats. Parler, a free speech social media platform, has been temporarily shut down in an extensive deplatforming campaign. Amazon promptly cut Parler's access to its Web Services after the US Capitol riot earlier this month, cherry-picking examples of content that violate Parler's terms of service and claiming the platform is being used for violent purposes.
Matze made the frank admission in a court filing for Parler's lawsuit against Amazon, requesting that the court keep any disclosures about his personal life and location secret. Parler is currently suing Amazon in federal court for its immediate revocation of Parler's hosting agreement, arguing that Amazon agreed to provide 30 days notice before any potential termination of Parler's hosting, pursuant to the party's original agreement.
Matze reveals that he's been forced to leave his home and go into hiding with his family, citing Amazon Web Services' "vilification" of his company.
take our poll - story continues below
Completing this poll grants you access to Big League Politics updates free of charge. You may opt out at anytime. You also agree to this site's Privacy Policy and Terms of Use.
Employees of Amazon have allegedly been threatened and harassed as well for shutting down Parler. The court filing in favor of redaction references these threats in requesting the court provide redaction of personal information to both sides.
"Both sides of this dispute have shown that their employees have suffered real harassment and threats—including, on both sides, death threats—owing to the charged nature of this litigation.
Parler therefore agrees with AWS that safety and security concerns justify the limited sealings requested here," Parler requests in the Amazon lawsuit.
Parler's administrators are still seeking to return the free speech social media platform to full operation, although it could take weeks to bring it back online. They may have learned a lesson about the futility of contracting hosting services with a Big Tech monopoly such as Amazon.
---
Follow me on Twitter @Wildman_AZ, on Parler @Moorhead, and on Gab @WildmanAZ.