REMINDER: An AOC-Inspired Terror Attack Against ICE Was Committed by ANTIFA on Saturday
The fake news media desperately wants to send this down the memory hole.
The Democratic Party and fake news media have turned President Trump's tweets and the fan reaction from yesterday's rally in North Carolina into headline news while largely ignoring an ANTIFA terror attack that was inspired by the incendiary rhetoric of far-left lawmakers like Rep. Alexandria Ocasio-Cortez (D-NY).
ANTIFA terrorist Willem Van Spronsen, a member of the John Brown Gun Club militia lionized by CNN as heroes for social justice, attacked a migrant detention facility in Tacoma, WA on Saturday morning. He was killed by authorities before he could cause any serious damage, but he apparently intended to blow up a propane tank to free migrants being held inside.
"Evil says concentration camps for folks deemed lesser are necessary. The handmaid of evil says the concentration camps should be more humane," Van Spronsen wrote in his manifesto, using the exact same language used by AOC and other Democratic Party leaders to describe the detainment facilities.
Trending: DNI Ratcliffe: China Interfered in 2020 Election, CIA Suppressed Info
AOC refused to acknowledge her complicity in fomenting the hatred behind these attacks, as she remains undaunted in her quest to demonize federal officials and exacerbate the national emergency at the U.S. southern border.
.@AOC refuses to condemn the Antifa attack on the Tacoma ICE center; refuses to tell @TheRealKeean if her inflammatory comments about "concentration camps" radicalized the attacker. pic.twitter.com/YOjn0yL032

take our poll - story continues below

Completing this poll grants you access to Big League Politics updates free of charge. You may opt out at anytime. You also agree to this site's Privacy Policy and Terms of Use.

— The Rebel (@RebelNewsOnline) July 15, 2019
Left-wing activists in the Pacific Northwest are celebrating Van Spronsen's example, even holding a vigil for him in one instance, hoping that his act of terror inspires others to wage war against the federal government to aid the third-world invasion at the border.
Stand with us to honor our fallen comrade, #WillemVanSpronsen, this Wednesday, 8:30pm, at 4310 Sw Macadam Ave. pic.twitter.com/16AIaKh6VG

— OCCUPY ICE PDX (@OccupyICEPDX) July 15, 2019
Seattle Antifa Action has posted a eulogy & the ICE firebomber's alleged manifesto on its Facebook page that was sent to friends before the attack. In it, he allegedly wrote: "I am antifa, I stand with comrades around the world…" pic.twitter.com/4rTDYDu0Xb

— Andy Ngo (@MrAndyNgo) July 14, 2019
The fake news media has focused very little attention on Van Spronsen's terrorist attacks and the sympathetic reaction toward them from the Left. They are instead focusing their coverage on growing hostility toward Rep. Ilhan Omar (D-MN) and her radical, anti-American beliefs.
Ilhan Omar shares Maya Angelou quote after Trump rally crowd chants "send her back" https://t.co/A0fORT48Rr pic.twitter.com/6LPoKWnY43

— The Hill (@thehill) July 18, 2019
Trump's racist screed against Omar was scripted and came off the teleprompter: CNN's Camerota https://t.co/x0gN7CNG1C pic.twitter.com/tArUwNv5ur

— R. Saddler 📎🗽🌊🌊🌊 (@Politics_PR) July 18, 2019
Instead of passing a resolution condemning ANTIFA terrorism, the Democratic-led House passed a resolution condemning Trump for making patriotic tweets which called out extremist legislators who regularly speak ill of the country that has given them so much.
"I know racism when I see it," said Rep. John Lewis (D-GA). "At the highest level of government, there's no room for racism."
It is clear that stopping left-wing domestic terrorism is not a priority of the Democratic Party or the fake news media. They will likely continue their use of divisive propaganda in pursuit of their partisan ends, regardless of the deadly consequences that may ensue.
Parler CEO John Matze Forced to Flee Home Under Deluge of Left-Wing Terror Threats
Matze is suing Amazon for deplatforming Parler.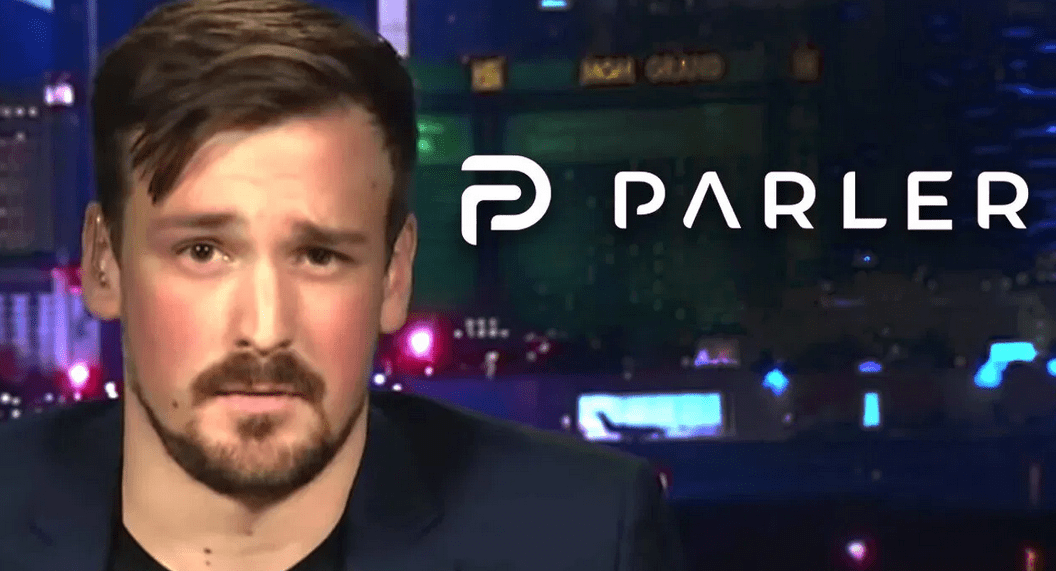 Parler CEO John Matze has been forced to flee his home and go into hiding after receiving an onslaught of left-wing death threats. Parler, a free speech social media platform, has been temporarily shut down in an extensive deplatforming campaign. Amazon promptly cut Parler's access to its Web Services after the US Capitol riot earlier this month, cherry-picking examples of content that violate Parler's terms of service and claiming the platform is being used for violent purposes.
Matze made the frank admission in a court filing for Parler's lawsuit against Amazon, requesting that the court keep any disclosures about his personal life and location secret. Parler is currently suing Amazon in federal court for its immediate revocation of Parler's hosting agreement, arguing that Amazon agreed to provide 30 days notice before any potential termination of Parler's hosting, pursuant to the party's original agreement.
Matze reveals that he's been forced to leave his home and go into hiding with his family, citing Amazon Web Services' "vilification" of his company.
take our poll - story continues below
Completing this poll grants you access to Big League Politics updates free of charge. You may opt out at anytime. You also agree to this site's Privacy Policy and Terms of Use.
Employees of Amazon have allegedly been threatened and harassed as well for shutting down Parler. The court filing in favor of redaction references these threats in requesting the court provide redaction of personal information to both sides.
"Both sides of this dispute have shown that their employees have suffered real harassment and threats—including, on both sides, death threats—owing to the charged nature of this litigation.
Parler therefore agrees with AWS that safety and security concerns justify the limited sealings requested here," Parler requests in the Amazon lawsuit.
Parler's administrators are still seeking to return the free speech social media platform to full operation, although it could take weeks to bring it back online. They may have learned a lesson about the futility of contracting hosting services with a Big Tech monopoly such as Amazon.
---
Follow me on Twitter @Wildman_AZ, on Parler @Moorhead, and on Gab @WildmanAZ.