Ridiculous $120k Banana Modern "Art" Display Eaten by New York Man
The banana, taped in duct tape, sold for $120,000.
A New York performance artist went viral on Saturday after eating a ridiculous modern art display at the Art Basel gallery in Miami.
The display consisted of an ordinary banana that was taped to a white wall with a piece of duct tape. Somehow, the banana was sold for a whopping price of $120,000 to an unknown buyer. The piece was created by Italian "artist" Maurizio Cattelan, and the ridiculous transaction was answered of accusations of money laundering.
Banana update –@galerieperrotin tells us: "The first edition of Maurizio Cattelan's banana was sold at 1:15PM. Edition two sold at 3:30PM, and we are in discussions regarding edition three with a museum. Maurizio is seriously back." https://t.co/MVFrS4CWGQ@ArtBasel Miami Beach pic.twitter.com/23dHVRBOuz

— The Art Newspaper (@TheArtNewspaper) December 4, 2019
Trending: Leftist Thug Targets Roger Stone's Handicapped Wife for Vicious Attack in Own Neighborhood
take our poll - story continues below
Completing this poll grants you access to Big League Politics updates free of charge. You may opt out at anytime. You also agree to this site's Privacy Policy and Terms of Use.
The museum reportedly was allowed to regularly replace the banana when it started to become rotten, but the piece of duct tape is kept in place.
The banana will have to be replaced after a performance artist named David Datuna simply approached it and began eating it. Onlookers of the so-called art display reacted in shock as Datuna simply retrieved the fruit from its duct tape, unpeeled it, and took a bite.
Datuna was escorted out of the museum after helping himself, but it doesn't appear he's going to face criminal charges for damaging the so-called work of art. Either the museum curators are in on a transparent money laundering scheme surrounding the banana's $120,000 sale, or realize secretly that the masterpiece is little more than an everyday banana that can be easily replaced.
In somewhat fitting fashion, Datuna styled his consumption of the banana as a work of art in itself. The "performance artist" apparently engages in other stunts for artistic purposes, but it's likely he was indulging his own sense of humor in eating Cattelan's banana display.
It's a bizarre world we're living in, in which cosmopolitan elites seek to display their cultural superiority  over the unenlightened masses through idolizing something that's plainly foolish and ridiculous to the ordinary person.
Parler CEO John Matze Forced to Flee Home Under Deluge of Left-Wing Terror Threats
Matze is suing Amazon for deplatforming Parler.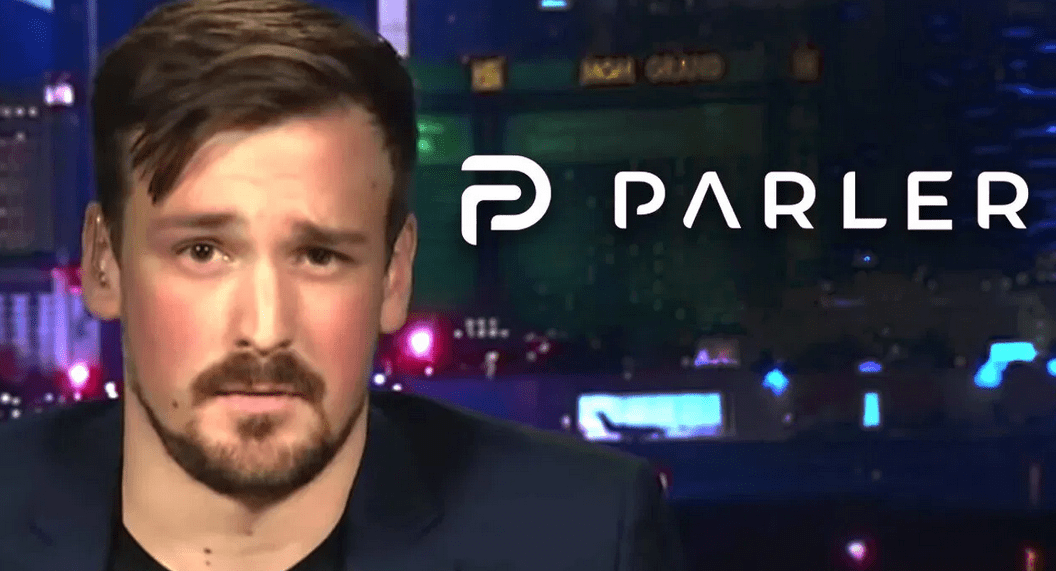 Parler CEO John Matze has been forced to flee his home and go into hiding after receiving an onslaught of left-wing death threats. Parler, a free speech social media platform, has been temporarily shut down in an extensive deplatforming campaign. Amazon promptly cut Parler's access to its Web Services after the US Capitol riot earlier this month, cherry-picking examples of content that violate Parler's terms of service and claiming the platform is being used for violent purposes.
Matze made the frank admission in a court filing for Parler's lawsuit against Amazon, requesting that the court keep any disclosures about his personal life and location secret. Parler is currently suing Amazon in federal court for its immediate revocation of Parler's hosting agreement, arguing that Amazon agreed to provide 30 days notice before any potential termination of Parler's hosting, pursuant to the party's original agreement.
Matze reveals that he's been forced to leave his home and go into hiding with his family, citing Amazon Web Services' "vilification" of his company.
take our poll - story continues below
Completing this poll grants you access to Big League Politics updates free of charge. You may opt out at anytime. You also agree to this site's Privacy Policy and Terms of Use.
Employees of Amazon have allegedly been threatened and harassed as well for shutting down Parler. The court filing in favor of redaction references these threats in requesting the court provide redaction of personal information to both sides.
"Both sides of this dispute have shown that their employees have suffered real harassment and threats—including, on both sides, death threats—owing to the charged nature of this litigation.
Parler therefore agrees with AWS that safety and security concerns justify the limited sealings requested here," Parler requests in the Amazon lawsuit.
Parler's administrators are still seeking to return the free speech social media platform to full operation, although it could take weeks to bring it back online. They may have learned a lesson about the futility of contracting hosting services with a Big Tech monopoly such as Amazon.
---
Follow me on Twitter @Wildman_AZ, on Parler @Moorhead, and on Gab @WildmanAZ.