Say Her Name, Ashli Babbit: Woman Killed by Cops at Pro-Trump Protest was Patriotic Air Force Veteran
Law enforcement took her life.
The woman who was killed by police today during a contentious pro-Trump rally in Washington D.C. has been identified as Ashli Babbit, a 14-year veteran of the armed services who served four terms with the Air Force.
#KUSINews has confirmed the identity of the woman shot and killed inside US Capitol.

More info: https://t.co/xW9Ssd9bKD pic.twitter.com/DS6zjFOdDF

— KUSI News (@KUSINews) January 7, 2021
Trending: Ex-Soviet Leader Gorbachev: US Capitol Riot "Planned in Advance, And It Is Clear by Whom"
take our poll - story continues below
Completing this poll grants you access to Big League Politics updates free of charge. You may opt out at anytime. You also agree to this site's Privacy Policy and Terms of Use.
KUSI News reported that Babbit's husband described his late wife as "a strong supporter of President Trump, and was a great patriot to all who knew her."
The gruesome video of the peaceful protester being shot in the neck by a cop can be seen here:
*WARNING GRAPHIC*

.

Video shows moment of shooting inside Capitol.

— J̸̡̛͔̼͈͚̫̙̣͒͗̑͒̏̕̕̕͟oey (@JaxJoey) January 6, 2021
Cops followed up the killing of Babbit by punishing Trump supporters on the Washington D.C. streets to enforce a curfew arbitrarily imposed by Mayor Muriel Bowser:
As curfew passes, police go in hard on trump supporters. Of course we never saw this sort of reaction when BLM set the city on fire and looted hundreds of businesses. pic.twitter.com/QfT3eSRjli

— Mr Elefantes (@MrElefantes) January 7, 2021
Big League Politics has reported on how President Donald Trump's followers are starting to jettison their "back the blue" stance after law enforcement has repeatedly punished them while allowing ANTIFA and Black Lives Matter terrorists to run the streets:
A group of Trump supporters chanted "f**k the blue" and stomped on thin blue line flags in Oregon after the cops protected ANTIFA terrorists and brutalized the patriots.

Independent journalists Ford Fischer and Brendan Gutenschwager captured the scenes on video where the cops shamefully abdicated their duty to the Bill of Rights and Constitution…

The Proud Boys and other patriotic Trump supporters, who were formerly the nation's last line of defense in favor of law enforcement, are figuring out that cops will follow virtually any orders to get their fat pension checks…

Law enforcement have enforced COVID lockdown tyranny while largely turning a blind eye to Black Lives Matter thuggery in recent months. Conservatives are beginning to notice and become increasing enraged at the betrayal.

Disgraceful scenes emerged from BLM riots where police genuflected to the new American ruling class of looters, arsonists, communists and anti-white bigots…

The enforcement of COVID-19 edicts has resulted in some of the most unconscionable police abuses in history…

It seems that law enforcement is as corrupt and destructive as any other institutional power sector in America. It is time for patriotic cops to stand up and start a movement to refuse to comply with all unlawful marxist orders.
U.S. patriots are learning painful lessons about who really has their back. Unfortunately it seems that law enforcement does not, with cops regularly targeting citizens for exercising their 1st Amendment right to free speech. Ashli Babbit's name must be used as a rallying cry as the fight for freedom intensifies.
Parler CEO John Matze Forced to Flee Home Under Deluge of Left-Wing Terror Threats
Matze is suing Amazon for deplatforming Parler.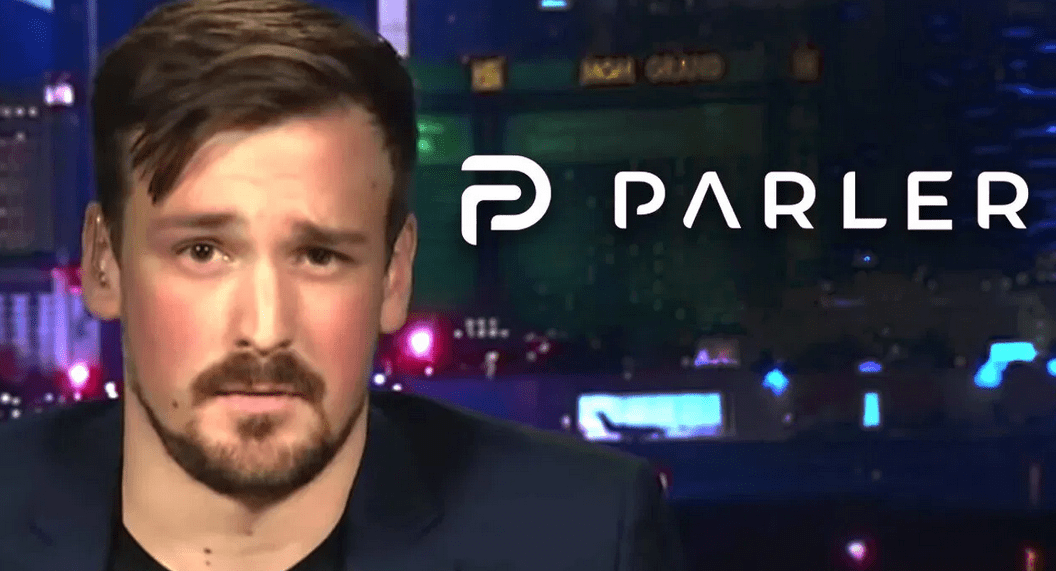 Parler CEO John Matze has been forced to flee his home and go into hiding after receiving an onslaught of left-wing death threats. Parler, a free speech social media platform, has been temporarily shut down in an extensive deplatforming campaign. Amazon promptly cut Parler's access to its Web Services after the US Capitol riot earlier this month, cherry-picking examples of content that violate Parler's terms of service and claiming the platform is being used for violent purposes.
Matze made the frank admission in a court filing for Parler's lawsuit against Amazon, requesting that the court keep any disclosures about his personal life and location secret. Parler is currently suing Amazon in federal court for its immediate revocation of Parler's hosting agreement, arguing that Amazon agreed to provide 30 days notice before any potential termination of Parler's hosting, pursuant to the party's original agreement.
Matze reveals that he's been forced to leave his home and go into hiding with his family, citing Amazon Web Services' "vilification" of his company.
take our poll - story continues below
Completing this poll grants you access to Big League Politics updates free of charge. You may opt out at anytime. You also agree to this site's Privacy Policy and Terms of Use.
Employees of Amazon have allegedly been threatened and harassed as well for shutting down Parler. The court filing in favor of redaction references these threats in requesting the court provide redaction of personal information to both sides.
"Both sides of this dispute have shown that their employees have suffered real harassment and threats—including, on both sides, death threats—owing to the charged nature of this litigation.
Parler therefore agrees with AWS that safety and security concerns justify the limited sealings requested here," Parler requests in the Amazon lawsuit.
Parler's administrators are still seeking to return the free speech social media platform to full operation, although it could take weeks to bring it back online. They may have learned a lesson about the futility of contracting hosting services with a Big Tech monopoly such as Amazon.
---
Follow me on Twitter @Wildman_AZ, on Parler @Moorhead, and on Gab @WildmanAZ.