Seven ANTIFA Militants Facing Federal Charges for Attack on Portland Courthouse
They attacked a courthouse.
Seven ANTIFA-linked left-wing rioters are facing federal charges for a mass attack on the Hatfield Federal Courthouse in Portland last week.
A press release from the Department of Justice names the criminal suspects, announcing that they would be charged federally for their sophisticated and aggressive attack on the federal building.
"Rowan Olsen, 19, of Portland, is charged with disorderly conduct, creating a hazard on federal property, and failing to obey a lawful order; Shant Singh Ahuja, 28, of Oceanside, California, is charged with destruction of federal property; and Andrew Steven Faulkner, 24, of Beaverton, Oregon; Gretchen Margaret Blank, 29, of Seattle, Washington; Christopher Fellini, 31, of Portland; Cody Porter, 28, of Portland; and Taimane Jame Teo, 24, of Eugene, Oregon, are charged with assaulting federal officers."
7 people arrested, facing charges after attacking fed law officers protecting courthouse via "aerial fireworks including mortars; high intensity lasers targeting officers' eyes; thrown rocks, bottles, and balloons filled with paint from demonstrators."https://t.co/dBGrMabZ1N

Trending: DNI Ratcliffe: China Interfered in 2020 Election, CIA Suppressed Info

— Kerri Kupec DOJ (@KerriKupecDOJ) July 7, 2020
take our poll - story continues below
Completing this poll grants you access to Big League Politics updates free of charge. You may opt out at anytime. You also agree to this site's Privacy Policy and Terms of Use.
ANTIFA-linked militants had waged a siege on the federal building, deploying high-intensity lasers in an attempt to blind federal law enforcement, the use of crude mortar devices to cause destruction, barricading the facility doors to keep law enforcement trapped inside, and covering it with leftist graffiti.
One of the ANTIFA rioters was also arrested in possession of a pipe bomb in the presence of a separate left-wing riot in Portland.
In addition to the pipe bomb components, Andrew Faulkner was also found with a sheathead machete at the #antifa riot in downtown Portland. pic.twitter.com/tVHKEUH3Pb

— Andy Ngô (@MrAndyNgo) July 7, 2020
This appears to be some of the most intense and sophisticated political terrorism since the beginning of the George Floyd riots, openly attacking a federal facility in coordination with the intent of overthrowing the United States government.
If the criminal suspects aren't vigorously prosecuted and sentenced appropriately for the coordinated violence, the federal government will simply lose any and all credibility in deterring left-wing political violence and open the door for ANTIFA to stage more attacks with impunity.
With the Portland Police largely called off by left-wing city officials from cracking down on ANTIFA militancy, it's largely up to the federal authorities to uphold the rule of law and the preservation of the United States government in the leftist utopia.
Parler CEO John Matze Forced to Flee Home Under Deluge of Left-Wing Terror Threats
Matze is suing Amazon for deplatforming Parler.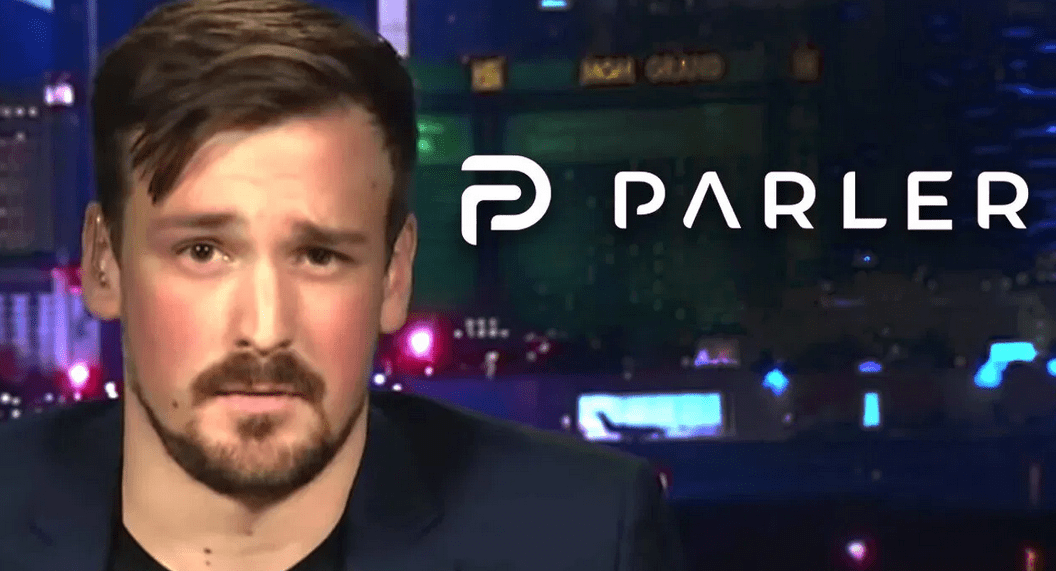 Parler CEO John Matze has been forced to flee his home and go into hiding after receiving an onslaught of left-wing death threats. Parler, a free speech social media platform, has been temporarily shut down in an extensive deplatforming campaign. Amazon promptly cut Parler's access to its Web Services after the US Capitol riot earlier this month, cherry-picking examples of content that violate Parler's terms of service and claiming the platform is being used for violent purposes.
Matze made the frank admission in a court filing for Parler's lawsuit against Amazon, requesting that the court keep any disclosures about his personal life and location secret. Parler is currently suing Amazon in federal court for its immediate revocation of Parler's hosting agreement, arguing that Amazon agreed to provide 30 days notice before any potential termination of Parler's hosting, pursuant to the party's original agreement.
Matze reveals that he's been forced to leave his home and go into hiding with his family, citing Amazon Web Services' "vilification" of his company.
take our poll - story continues below
Completing this poll grants you access to Big League Politics updates free of charge. You may opt out at anytime. You also agree to this site's Privacy Policy and Terms of Use.
Employees of Amazon have allegedly been threatened and harassed as well for shutting down Parler. The court filing in favor of redaction references these threats in requesting the court provide redaction of personal information to both sides.
"Both sides of this dispute have shown that their employees have suffered real harassment and threats—including, on both sides, death threats—owing to the charged nature of this litigation.
Parler therefore agrees with AWS that safety and security concerns justify the limited sealings requested here," Parler requests in the Amazon lawsuit.
Parler's administrators are still seeking to return the free speech social media platform to full operation, although it could take weeks to bring it back online. They may have learned a lesson about the futility of contracting hosting services with a Big Tech monopoly such as Amazon.
---
Follow me on Twitter @Wildman_AZ, on Parler @Moorhead, and on Gab @WildmanAZ.