SHOCK: Convicted Child Rapist Arrested for Baton Attack at Washington ANTIFA Protest
He was convicted of second-degree rape of a child in 2017.
A man arrested and charged with felony assault for a baton attack on a bystander during an ANTIFA left-wing protest at Olympia, Washington's City Hall is a convicted child rapist and registered sex offender.
Shaelyn Reed, 20, has been arrested and charged with fourth degree assault for attacking a conservative demonstrator with a baton.
Reed pled guilty to second-degree rape of a child in 2017, and is a registered sex offender in Thurston County, Washington.
Trending: Trucking Industry Leaders Expect Biden's Policies to Crush Small Trucking Companies
In video of the violent protest event, a gang of black-clad ANTIFA demonstrators can be seen belligerently confronting two men, one of whom was waving an American flag, as the leftists attempted to trap vehicles within the parking lot of Olympia City Hall.
take our poll - story continues below
Completing this poll grants you access to Big League Politics updates free of charge. You may opt out at anytime. You also agree to this site's Privacy Policy and Terms of Use.
At one point in the video, a mask-clad thug strikes one of the conservative counterdemonstrators on the head, resulting in serious injuries from which the victim lost a significant amount of blood and fainted.
Olympia police later located Reed in an alleyway near city hall, having disposed of the baton he used to attack the victim, and attempting to dispose of his clothes in a possible plan to destroy evidence. Authorities suspect Reed on involvement in a vandalism of a Domino's Pizza on July 5th, along with a second violent rioter they arrested for assault in the city hall incident.
Police are currently seeking a third suspect in the violent assault, which left the wounded counterprotestor in an area hospital and unable to eat solid foods. He may have suffered permanent injuries.
These are the outstanding citizens that ANTIFA was drawing throughout major American communities, especially in the Pacific Northwest.
Parler CEO John Matze Forced to Flee Home Under Deluge of Left-Wing Terror Threats
Matze is suing Amazon for deplatforming Parler.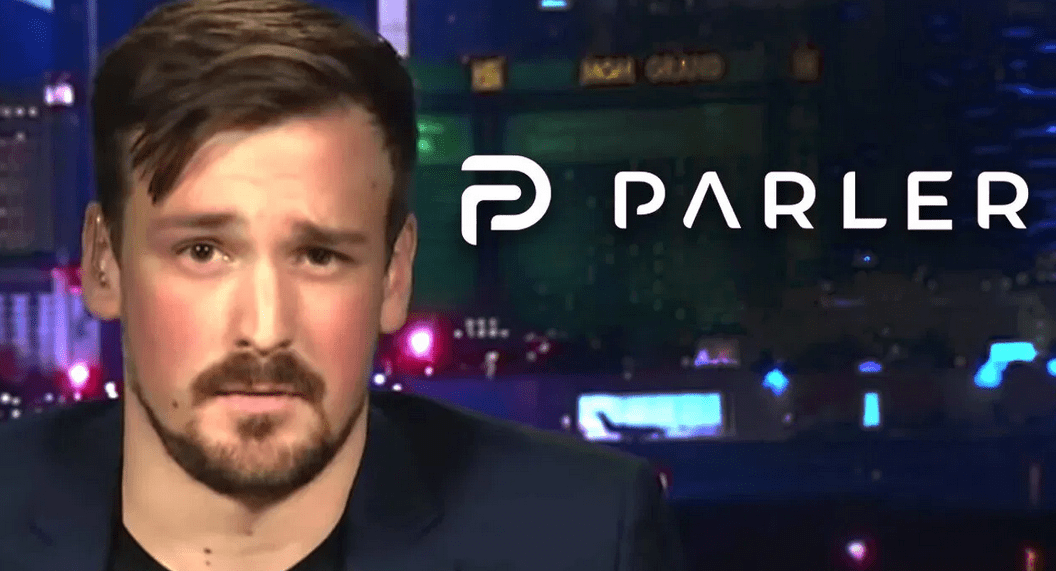 Parler CEO John Matze has been forced to flee his home and go into hiding after receiving an onslaught of left-wing death threats. Parler, a free speech social media platform, has been temporarily shut down in an extensive deplatforming campaign. Amazon promptly cut Parler's access to its Web Services after the US Capitol riot earlier this month, cherry-picking examples of content that violate Parler's terms of service and claiming the platform is being used for violent purposes.
Matze made the frank admission in a court filing for Parler's lawsuit against Amazon, requesting that the court keep any disclosures about his personal life and location secret. Parler is currently suing Amazon in federal court for its immediate revocation of Parler's hosting agreement, arguing that Amazon agreed to provide 30 days notice before any potential termination of Parler's hosting, pursuant to the party's original agreement.
Matze reveals that he's been forced to leave his home and go into hiding with his family, citing Amazon Web Services' "vilification" of his company.
take our poll - story continues below
Completing this poll grants you access to Big League Politics updates free of charge. You may opt out at anytime. You also agree to this site's Privacy Policy and Terms of Use.
Employees of Amazon have allegedly been threatened and harassed as well for shutting down Parler. The court filing in favor of redaction references these threats in requesting the court provide redaction of personal information to both sides.
"Both sides of this dispute have shown that their employees have suffered real harassment and threats—including, on both sides, death threats—owing to the charged nature of this litigation.
Parler therefore agrees with AWS that safety and security concerns justify the limited sealings requested here," Parler requests in the Amazon lawsuit.
Parler's administrators are still seeking to return the free speech social media platform to full operation, although it could take weeks to bring it back online. They may have learned a lesson about the futility of contracting hosting services with a Big Tech monopoly such as Amazon.
---
Follow me on Twitter @Wildman_AZ, on Parler @Moorhead, and on Gab @WildmanAZ.