SHOCK VIDEO: 'White Men Need To Be Exterminated' Yells Black Man On D.C. Subway, Fake News Silent!
The fake news is ignoring this racist, anti-white clip.
A black man shouted racist, genocidal slurs on the Washington D.C. Metro this weekend, but the subway operators refused to do anything about it, and now there is a media blackout over the clip.
An openly homosexual resident of Washington D.C. posted that the man threatened to break his "f*ggot kneecaps" before proclaiming that "white men need to be exterminated." Metro operators reportedly refused to do anything to intervene.
The clip of the man's rampage can be seen here:
Yesterday this gentleman threatened to break my "faggot kneecaps," among other threats to everyone nearby. Passengers called security at least twice, but Metro refused to act (despite its repeated assurances to do so). This faggot will be using Uber now. @unsuckdcmetro @wmata pic.twitter.com/ruOXn5QT5H

Trending: Disgraced Former CIA Chief John Brennan: Biden White House Will Use Homeland Security to Crush Trump 'Insurgency'

— James (@BeakmanMallard) November 24, 2019
take our poll - story continues below
Completing this poll grants you access to Big League Politics updates free of charge. You may opt out at anytime. You also agree to this site's Privacy Policy and Terms of Use.
The fake news, which will draw massive amounts of attention to any Smollett-esque hate hoax to paint white people in a negative light, is conspicuously silent about this man's threatening actions.
It is very possible that this deranged man was radicalized against white people by the Democratic Party. Their rhetoric has grown more vehemently anti-white in the age of President Donald Trump.
"I would say that our country should be more fearful of white men across our country because they are actually causing most of the deaths within this country," Rep. Ilhan Omar (D-MN) said earlier this year.
"We should be profiling monitoring and creating policies to fight the radicalization of white men," Omar said.
"[T]he people that are producing climate change, the folks that are responsible for the largest amount of emissions, or communities, or corporations, they tend to be predominantly white, correct?" Rep. Alexandria Ocasio-Cortez (D-NY) asked during a Congressional hearing earlier this year.
"My own grandfather died in the aftermath of Hurricane Maria. We can't act as though the inertia and history of colonization doesn't play a role in this," she added, blaming the evil white man for inclement weather events.
The fake news media is also leading the charge of hatred against white people, posting a never-ending stream of hateful content meant to demean and degrade them.
@jack If you don't think your company has A SERIOUS BIAS, wake up, get your head out of the sand. Double Standard much? #VerifiedHate lets make sure jack sees this, send it until he acknowledges the truth! pic.twitter.com/1BvtcgwdD8

— Ash Indoctrinated (@AshWhalebird) August 24, 2018
I wonder if Brian is concerned about the #VerifiedHate coming from @Salon against whites? pic.twitter.com/ZU8l1IsWQS

— OppressedKekistani🐸🇺🇸 (@ElusivePepe) October 28, 2018
Whether this man was radicalized by Democratic Party leaders or the fake news media, this movement of coordinated hatred is turning deadly, as anti-white hate crimes become commonplace across the nation.
In Rep. Omar's district, roving mobs attack white people in the streets and beat their unconscious bodies senseless:
"Shocking video show """"mobs""" of people beating victims senseless in downtown Minneapolis"

NEVER
RELAX https://t.co/05JDQrGpnp pic.twitter.com/pZtdnMngsx

— Battle Beagle (@HarmlessYardDog) September 13, 2019
Other heinous crimes are emerging of white children being targeted for vicious attacks based on apparent racist motives:
HIT AND RUN SUSPECT ARRESTED

A boy's family credits @CBSDenver viewers, and investigators @CSP_News, for helping find the man who allegedly hit young boys with his car in #Aurora.

Video showed the suspect circling the area, before allegedly running over the boys.

More at 5pm pic.twitter.com/7DK4xoIQV0

— Dillon Thomas (@DillonMThomas) April 16, 2019
I can't even explain how ANGRY I am. I have a son.

Emmanuel Deshawn Aranda throws a 5 yr old from a 3rd story balcony at Mall of America!!! The boy sustained SERIOUS injuries.

But "muh refugees"! What the HELL is happening in this country!?#MallOfAmerica #MAGA #KAG pic.twitter.com/7bwuu9twAp

— OriginalGeorge (@og1776) April 13, 2019
It is clear that blood is on the hands of the Democrats and their media enablers for this growing trend of anti-white violence that is spreading like a plague throughout America.
Parler CEO John Matze Forced to Flee Home Under Deluge of Left-Wing Terror Threats
Matze is suing Amazon for deplatforming Parler.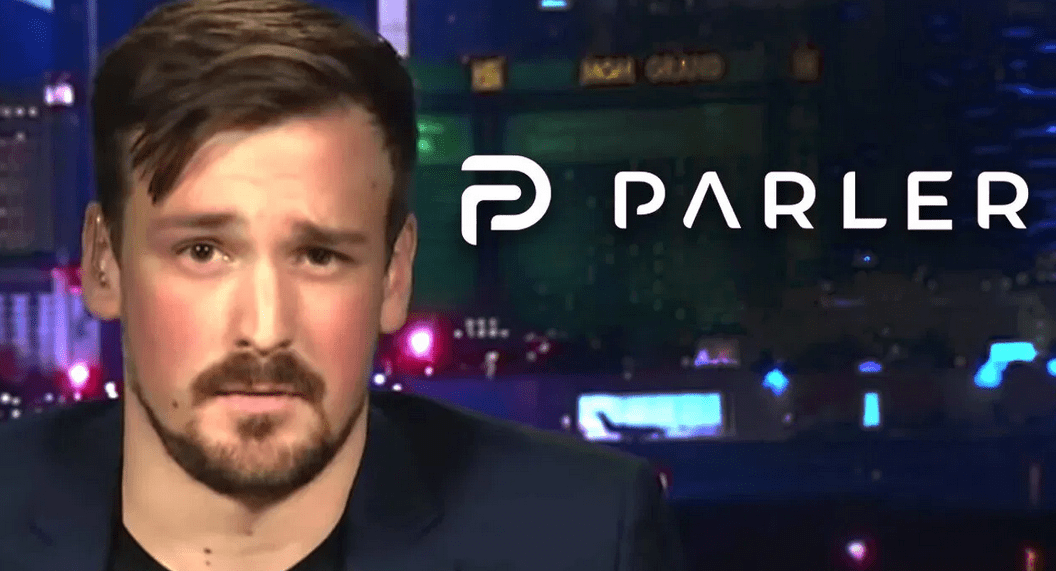 Parler CEO John Matze has been forced to flee his home and go into hiding after receiving an onslaught of left-wing death threats. Parler, a free speech social media platform, has been temporarily shut down in an extensive deplatforming campaign. Amazon promptly cut Parler's access to its Web Services after the US Capitol riot earlier this month, cherry-picking examples of content that violate Parler's terms of service and claiming the platform is being used for violent purposes.
Matze made the frank admission in a court filing for Parler's lawsuit against Amazon, requesting that the court keep any disclosures about his personal life and location secret. Parler is currently suing Amazon in federal court for its immediate revocation of Parler's hosting agreement, arguing that Amazon agreed to provide 30 days notice before any potential termination of Parler's hosting, pursuant to the party's original agreement.
Matze reveals that he's been forced to leave his home and go into hiding with his family, citing Amazon Web Services' "vilification" of his company.
take our poll - story continues below
Completing this poll grants you access to Big League Politics updates free of charge. You may opt out at anytime. You also agree to this site's Privacy Policy and Terms of Use.
Employees of Amazon have allegedly been threatened and harassed as well for shutting down Parler. The court filing in favor of redaction references these threats in requesting the court provide redaction of personal information to both sides.
"Both sides of this dispute have shown that their employees have suffered real harassment and threats—including, on both sides, death threats—owing to the charged nature of this litigation.
Parler therefore agrees with AWS that safety and security concerns justify the limited sealings requested here," Parler requests in the Amazon lawsuit.
Parler's administrators are still seeking to return the free speech social media platform to full operation, although it could take weeks to bring it back online. They may have learned a lesson about the futility of contracting hosting services with a Big Tech monopoly such as Amazon.
---
Follow me on Twitter @Wildman_AZ, on Parler @Moorhead, and on Gab @WildmanAZ.