Shortly After Protesters Rush the Home of Seattle Mayor, CHAZ/CHOP is Quickly Retaken by Police
Mayor Jenny Durkan wouldn't do her job until she was personally affected.
The nation of CHAZ/CHOP has finally been retaken by Seattle police, after left-wing protesters going to the house of Seattle Mayor Jenny Durkan spurred the city into action.
Reporter Andy Ngo noted that police were able to retake the land in only minutes, and the anarchists did not put up much if any resistance. This raises questions of why police did not retake the zone weeks ago.
Breaking: The Seattle Police are retaking the Capitol Hill neighborhood that was taken captive by BLM and antifa militants for more than three weeks.

— Andy Ngô (@MrAndyNgo) July 1, 2020
Trending: Free Speech Platform Gab Receives 3 Million New Users in 12 Days
Tons of trash and junk remain on the streets of CHAZ. Despite promises to hold the territory by any means necessary, protesters didn't put up much resistance this morning. CHAZ was retaken by police in a matter of minutes.

take our poll - story continues below

Completing this poll grants you access to Big League Politics updates free of charge. You may opt out at anytime. You also agree to this site's Privacy Policy and Terms of Use.

— Andy Ngô (@MrAndyNgo) July 1, 2020
Durkan issued an executive order on Tuesday regarding the "reported life safety, public health and property issues" that has resulted from the constant mayhem within the CHAZ/CHOP. At least 13 people were arrested while police were retaking the area.
"Due to ongoing violence and public safety issues in the East Precinct/Cal Anderson Park area, Mayor Jenny Durkan has issued an executive order to vacate the area. Seattle police will be in the area this morning enforcing the Mayor's order," the Seattle Police Department wrote in a tweet.
"Commanders have issued a dispersal order in accordance with the Mayor's emergency order. All protesters are being asked to leave the immediate area within eight minutes. Safe exit is to the South and West," law enforcement said.
"This order, and our police response, comes after weeks of violence in and around the Capitol Hill Occupied Protest zone, including four shootings, resulting in multiple injuries and the deaths of two teenagers," Seattle Police Chief Carmen Best said in a statement.
Before the left-wing mob came to her door, Durkan had no problem with allowing CHAZ/CHOP to fester. The death and destruction happened on her watch, and she had no problem allowing it to happen until it personally affected her safety.
Big League Politics has reported on Durkan's campaign against socialist City Councilwoman Kshama Sawant for agitating against the Mayor:
Seattle Mayor Jenny Durkan is demanding that socialist City Councilwoman Kshama Sawant be punished for her leftist agitation that has put Durkan's personal safety at risk.

"Policy disagreements do not justify a Councilmember who potentially uses their position in violation of law or who recklessly undermines the safety of others, all for political theatre," Durkan wrote in her letter to city council…

Durkan changed her tune only after Sawant took the mob to her doorstep on Sunday afternoon. Durkan did not seem to care when the little people were being targeted, but certainly cares now that she realizes she is not immune to the leftist terror rampage.

"We came down to Jenny Durkan's mansion to bring the demands of the movement and of the families who have been impacted by police violence to her doorstep as she seems to not be able to hear our demands any other way," a demonstrator said at Durkan's home.
The liberal paradise of Seattle is going up in flames, and Democrat leadership is responsible.
Parler CEO John Matze Forced to Flee Home Under Deluge of Left-Wing Terror Threats
Matze is suing Amazon for deplatforming Parler.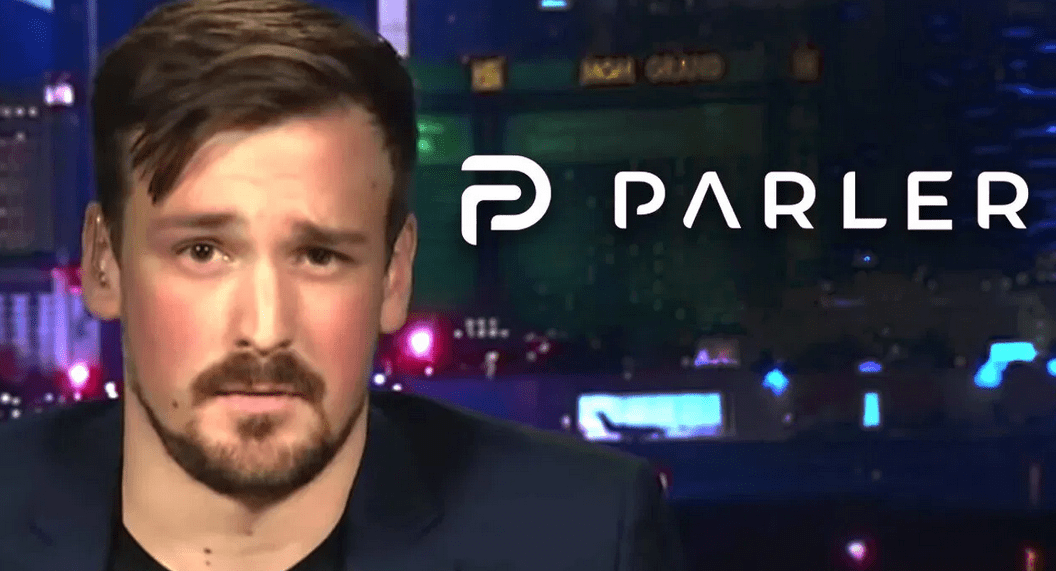 Parler CEO John Matze has been forced to flee his home and go into hiding after receiving an onslaught of left-wing death threats. Parler, a free speech social media platform, has been temporarily shut down in an extensive deplatforming campaign. Amazon promptly cut Parler's access to its Web Services after the US Capitol riot earlier this month, cherry-picking examples of content that violate Parler's terms of service and claiming the platform is being used for violent purposes.
Matze made the frank admission in a court filing for Parler's lawsuit against Amazon, requesting that the court keep any disclosures about his personal life and location secret. Parler is currently suing Amazon in federal court for its immediate revocation of Parler's hosting agreement, arguing that Amazon agreed to provide 30 days notice before any potential termination of Parler's hosting, pursuant to the party's original agreement.
Matze reveals that he's been forced to leave his home and go into hiding with his family, citing Amazon Web Services' "vilification" of his company.
take our poll - story continues below
Completing this poll grants you access to Big League Politics updates free of charge. You may opt out at anytime. You also agree to this site's Privacy Policy and Terms of Use.
Employees of Amazon have allegedly been threatened and harassed as well for shutting down Parler. The court filing in favor of redaction references these threats in requesting the court provide redaction of personal information to both sides.
"Both sides of this dispute have shown that their employees have suffered real harassment and threats—including, on both sides, death threats—owing to the charged nature of this litigation.
Parler therefore agrees with AWS that safety and security concerns justify the limited sealings requested here," Parler requests in the Amazon lawsuit.
Parler's administrators are still seeking to return the free speech social media platform to full operation, although it could take weeks to bring it back online. They may have learned a lesson about the futility of contracting hosting services with a Big Tech monopoly such as Amazon.
---
Follow me on Twitter @Wildman_AZ, on Parler @Moorhead, and on Gab @WildmanAZ.