Tow Truck Driver Helps Stabbed Police Officer Make Arrest
A tow truck driver in California was driving by a routine traffic stop when he noticed something didn't seem right.
Christian Melendrez was driving in his tow truck down I-5, when he saw an officer had pulled over a car. Thankfully, he was keeping an eye on the situation as he drove by. Melendrez saw two bodies on the ground and knew he had to pull over and help.
"Think about it, I'm 70 mph when I passed by. It was quick. I saw two bodies on the ground wrestling and I thought, 'Oh, shoot, it's probably the officer," Melendrez said according to WQAD.
Hero – Tow truck driver Christian Melendrez stops roadside to help police stabbed in back. "It was quick. I saw two bodies on the ground wrestling and I thought, 'Oh, shoot, it's probably the officer.'" @CTTAtweets https://t.co/16uuO6EImF pic.twitter.com/cw76dTRFjd

Trending: Leftist Thug Targets Roger Stone's Handicapped Wife for Vicious Attack in Own Neighborhood

— Tow Times Magazine (@TowTimesMag) February 20, 2019
take our poll - story continues below
Completing this poll grants you access to Big League Politics updates free of charge. You may opt out at anytime. You also agree to this site's Privacy Policy and Terms of Use.
Patrol Officer Philip Martinson was in the process of pulling over a 25 year-old woman named Haile Neil who was inebriated, going over 100mph on the interstate. After being pulled over, their encounter turned violent. In the midst of Officer Martinson performing the DUI inspection, Neil attempted to run away, but not before stabbing Officer Martinson in the back.
Melendrez arrived just in the nick of time. Seeing the two fighting, he ran over to help the officer. Melendrez was able to get Neil in handcuffs with the help of Officer Martinson.
"First time I ever put handcuffs on anybody. So, that worked out pretty well. I was like, 'How do I put this on?' And he was like, 'Just swing it on.' So I swung it on there and it worked," Melendrez explained.
Melendrez explained his reasoning in stopping to check out the situation, "I wanted to help. That's what I do all the time with everybody and anybody."
The encounter has encouraged Melendrez to eventually leave his job in the tow trucking business and pursue a career in law enforcement.
"Like I said, I would go and help again. My first instinct is to help people."
Parler CEO John Matze Forced to Flee Home Under Deluge of Left-Wing Terror Threats
Matze is suing Amazon for deplatforming Parler.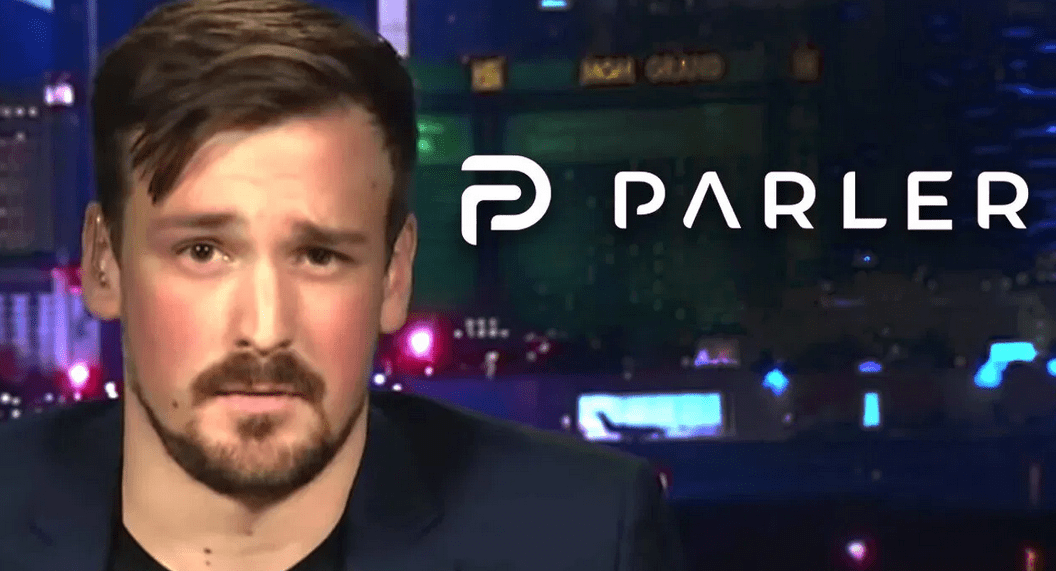 Parler CEO John Matze has been forced to flee his home and go into hiding after receiving an onslaught of left-wing death threats. Parler, a free speech social media platform, has been temporarily shut down in an extensive deplatforming campaign. Amazon promptly cut Parler's access to its Web Services after the US Capitol riot earlier this month, cherry-picking examples of content that violate Parler's terms of service and claiming the platform is being used for violent purposes.
Matze made the frank admission in a court filing for Parler's lawsuit against Amazon, requesting that the court keep any disclosures about his personal life and location secret. Parler is currently suing Amazon in federal court for its immediate revocation of Parler's hosting agreement, arguing that Amazon agreed to provide 30 days notice before any potential termination of Parler's hosting, pursuant to the party's original agreement.
Matze reveals that he's been forced to leave his home and go into hiding with his family, citing Amazon Web Services' "vilification" of his company.
take our poll - story continues below
Completing this poll grants you access to Big League Politics updates free of charge. You may opt out at anytime. You also agree to this site's Privacy Policy and Terms of Use.
Employees of Amazon have allegedly been threatened and harassed as well for shutting down Parler. The court filing in favor of redaction references these threats in requesting the court provide redaction of personal information to both sides.
"Both sides of this dispute have shown that their employees have suffered real harassment and threats—including, on both sides, death threats—owing to the charged nature of this litigation.
Parler therefore agrees with AWS that safety and security concerns justify the limited sealings requested here," Parler requests in the Amazon lawsuit.
Parler's administrators are still seeking to return the free speech social media platform to full operation, although it could take weeks to bring it back online. They may have learned a lesson about the futility of contracting hosting services with a Big Tech monopoly such as Amazon.
---
Follow me on Twitter @Wildman_AZ, on Parler @Moorhead, and on Gab @WildmanAZ.