Twitter Exec Calls GOP Nominees Laura Loomer and Marjorie Greene 'Bigots', Defends Joe Biden for Appearing on Call with Linda Sarsour
The bias is obvious.
Laura Loomer, the right-wing journalist and activist who is the most banned woman in social media history, won her U.S. Congressional primary yesterday in a rout, and the Big Tech commissars who have attempted to destroy her are not happy about her success.
Twitter Global Partnership Solutions lead Lara Cohen re-tweeted a post calling Laura Loomer and fellow GOP Congressional nominee Marjorie Taylor Greene of Georgia "bigots" and "extremists" while simultaneously defending Democrat presidential nominee Joe Biden for associating with anti-Semitic leftist organizer Linda Sarsour.
The tweet by Tim Miller, a swamp rat who led Jeb Bush's failed 2016 effort, attacked Trump for retweeting Greene, who has made the beltway explode for being an unapologetic conservative.
Trending: GOP Establishment Threatens President Trump with Impeachment Unless He Denies Election Fraud
Cohen's shameful retweet can be seen here:
take our poll - story continues below
Completing this poll grants you access to Big League Politics updates free of charge. You may opt out at anytime. You also agree to this site's Privacy Policy and Terms of Use.
It is clear from Cohen's public social media profile that she, like so many executives with influence at Big Tech monopoly firms, is a hardcore Democrat:
Says a lot about both Barack and Joe that these women are their partners. https://t.co/EkjGQ77zAH

— Lara Cohen 💅🏼 (@Larakate) August 19, 2020
Greene fired back, letting the high level Twitter employee know that ending tech censorship will be one her priorities in Washington:
A Twitter Exec, @Larakate, retweeted a tweet calling #LauraLoomer & I "bigots and extremists" because we call out anti-semitic, radicals like @lsarsour.

My message to twitter: defame us all you want. But you can't stop us.

We'll come after you on Day 1 in Congress.

Buckle up.

— Marjorie Taylor Greene For Congress🇺🇸 (@mtgreenee) August 19, 2020
Big League Politics has reported on how Sarsour, a radical far-left Islamist who hates American values, has worked diligently to mainstream Jew hatred in the Democrat Party:
A video posted to Twitter by the PolishPatriot account shows known Jew-hater Linda Sarsour viciously attacking opponents of Palestine on a panel at the 2018 Islamic Society of North America (ISNA) convention in Houston.

"In my opinion, on an issue like Palestine, you gotta choose the side of the oppressed, Sarsour said. "And if you're on the side of the oppressor, or you're defending the oppressor, and you're actually trying to humanize the oppressor, then that's a problem, sisters and brothers, and we've gotta be able to say 'That is not the position of the Muslim-American community.'"

And there you have it: If you support the Israeli state, naturally making you an opponent of Palestine, Sarsour wants you to be treated as though you are less than human.

But this vitriolic anti-Semitism from Sarsour is commonplace. She has openly stated her support for radical Islamists like Siraj Wahhaj, a Brooklyn Imam and un-indicted co-conspirator in the 1993 World Trade Center bombings, calling him her "hero," and was recently called upon by the founder of the Women's March to step down over her virulent anti-Semitism. The revelations of Sarsour's Jew-hatred have been followed to a string of cancellations of Women's March events across the nation, including in Chicago, Los Angeles, and New Orleans. She was perhaps the most recognizable face of the movement, and leftists are just now realizing that radical Islam is not conducive with women's rights or equality.
Unfortunately for the Big Tech thought police, Loomer is a rising star in the Republican Party, and there is nothing they can do to prevent her message from being widely disseminated.
President Donald Trump congratulated Loomer for her primary victory on Tuesday night:
Great going Laura. You have a great chance against a Pelosi puppet! https://t.co/pKZp35dUYr

— Donald J. Trump (@realDonaldTrump) August 19, 2020
Loomer will face Democrat incumbent Lois Frankel in November's general election in the race for Florida's 21st Congressional district.
Parler CEO "Confident" Platform Will Return to the Internet by the End of the Month
Parler aims to return, soon.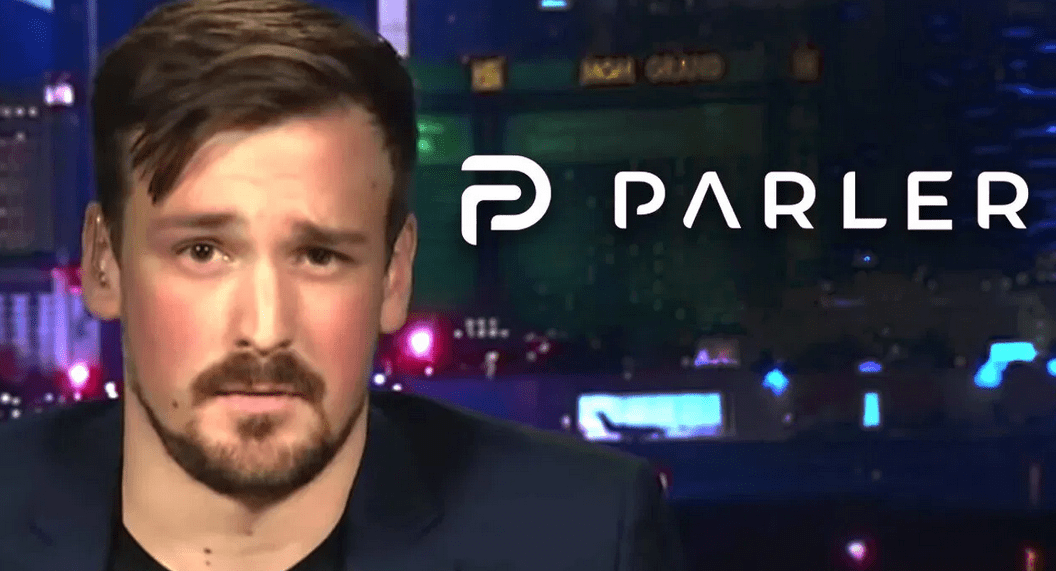 Parler CEO John Matze confirmed that he's "confident" the free speech social media service will return to the internet by the end of the month, speaking in an interview with Fox News.
"Every day it changes wildly, but I feel confident now," Matze said. "We're making significant progress. When you go into Parler.com it doesn't go into the void now, it hits a server, and it returns just one piece of information."
"I'm confident that by the end of the month, we'll be back up."
Amazon Web Hosting cancelled its hosting of Parler earlier this month. Big Tech oligarchs have blamed the service for the raucous US Capitol protest and riot earlier this month, even as evidence suggests the overwhelming majority of the planning for the event was undertaken on Twitter and Facebook.
take our poll - story continues below
Completing this poll grants you access to Big League Politics updates free of charge. You may opt out at anytime. You also agree to this site's Privacy Policy and Terms of Use.
It's a possibility that Parler could contract web hosting services with a company located in the Russian Federation, a country where the overbearing atmosphere of western political censorship isn't as strong.
Parler is currently litigating with Amazon for the arbitrary cancellation of its hosting agreement, pointing out a provision in the contract between the two companies that mandated a 30-day warning before any termination of service.
A message from conservative commentator Dan Bongino, an investor in the free speech platform, is featured on Parler's temporary web page.
As Parler remains defunct, free speech platform Gab remains fully operational and has incurred record-setting growth in the last several weeks. Gab's hosting and server infrastructure is all internally owned and managed, providing immunity to deplatforming attempts on the part of Big Tech.
---
Follow me on Twitter @Wildman_AZ, on Parler @Moorhead, and on Gab @WildmanAZ.