Twitter Shuts Down CJ Pearson, A 15 Year Old Black Trump Supporter
Conservative commentator CJ Pearson's Twitter account has been removed from the platform. Attempts to go to his page is met by a notice that his page doesn't exist.
According to screenshots obtained by Republican operative Ali Akbar Twitter banned Pearson due to his age, which they believed is under the minimum required age of 13. But Pearson is 15 years old, which makes the removal of his page suspicious.
https://twitter.com/ali/status/1006223475982381056
Trending: GOP Establishment Threatens President Trump with Impeachment Unless He Denies Election Fraud
Pearson initially reached fame in 2015 on the video-sharing website YouTube, where he shared his conservative, anti-Obama views. Since then he has become a social media powerhouse, with nearly 400,000 likes on Facebook and 135,000 followers on Twitter.
take our poll - story continues below
Completing this poll grants you access to Big League Politics updates free of charge. You may opt out at anytime. You also agree to this site's Privacy Policy and Terms of Use.
Pearson would regularly share his conservative values, and challenge the views of liberals. Being 15 years old he truly is someone who spoke in terms you wouldn't imagine somebody his age using. He is highly intelligent, and used his platform on Twitter to put his ideological enemies on blast.
It is very likely that Pearson will get his Twitter account back, as the removal was likely a system error. The question that does arise with his removal is whether the removal was triggered by the actions of leftists who disagree with him. If a large group of his enemies reported him for violating the age requirement, that likely could have resulted in his account's removal.
Big League Politics will keep you updated on this story.
Parler CEO "Confident" Platform Will Return to the Internet by the End of the Month
Parler aims to return, soon.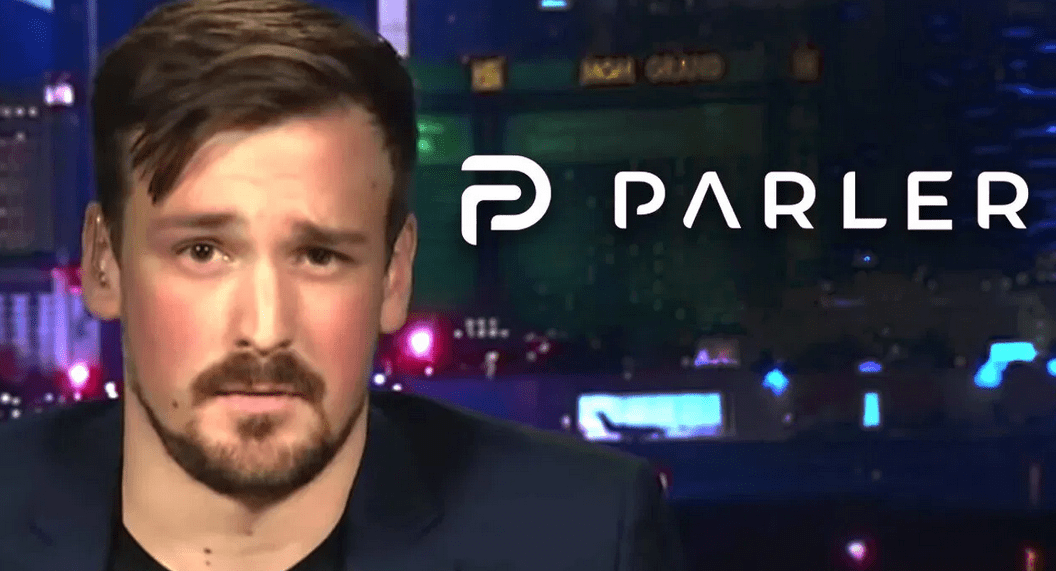 Parler CEO John Matze confirmed that he's "confident" the free speech social media service will return to the internet by the end of the month, speaking in an interview with Fox News.
"Every day it changes wildly, but I feel confident now," Matze said. "We're making significant progress. When you go into Parler.com it doesn't go into the void now, it hits a server, and it returns just one piece of information."
"I'm confident that by the end of the month, we'll be back up."
Amazon Web Hosting cancelled its hosting of Parler earlier this month. Big Tech oligarchs have blamed the service for the raucous US Capitol protest and riot earlier this month, even as evidence suggests the overwhelming majority of the planning for the event was undertaken on Twitter and Facebook.
take our poll - story continues below
Completing this poll grants you access to Big League Politics updates free of charge. You may opt out at anytime. You also agree to this site's Privacy Policy and Terms of Use.
It's a possibility that Parler could contract web hosting services with a company located in the Russian Federation, a country where the overbearing atmosphere of western political censorship isn't as strong.
Parler is currently litigating with Amazon for the arbitrary cancellation of its hosting agreement, pointing out a provision in the contract between the two companies that mandated a 30-day warning before any termination of service.
A message from conservative commentator Dan Bongino, an investor in the free speech platform, is featured on Parler's temporary web page.
As Parler remains defunct, free speech platform Gab remains fully operational and has incurred record-setting growth in the last several weeks. Gab's hosting and server infrastructure is all internally owned and managed, providing immunity to deplatforming attempts on the part of Big Tech.
---
Follow me on Twitter @Wildman_AZ, on Parler @Moorhead, and on Gab @WildmanAZ.