VIDEO: Antifa Thugs Laugh About Attacking Andy Ngo With Cement "Milkshake"
The Portland progressives are proud of their violent attack on the conservative journalist.
Portland journalist Andy Ngo has published a disturbing video of masked Antifa demonstrators celebrating a violent attack their comrades carried out on him in June, in which Ngo was pelted with a "milkshake" that contained quick-dry cement.
The black-clad and masked Antifas repeat mantras and blast horns in the video, which was originally recorded by citizen journalist Brandon Brown. They speak directly to Ngo, asking him sarcastically and threateningly if he'd like them to "buy him another milkshake," with "no cement this time." They laugh wildly at the mention of the dangerous cement improvised chemical weapon.
"Mr. Ngo, would you like us to buy you another milkshake? This time, no cement. We're sorry about that last time." They laugh.

Video recorded in Portland by @BrandonBrown503. pic.twitter.com/P9egksbild

Trending: Disgraced Former CIA Chief John Brennan: Biden White House Will Use Homeland Security to Crush Trump 'Insurgency'

— Andy Ngo (@MrAndyNgo) November 24, 2019
take our poll - story continues below
Completing this poll grants you access to Big League Politics updates free of charge. You may opt out at anytime. You also agree to this site's Privacy Policy and Terms of Use.
Ngo was seriously injured by Antifa thugs who assailed him at the June event, leading to his hospitalization. He suffered a brain hemorrhage and a ripped ear. The cement milkshake could have caused even more severe and possibly life-threatening injuries, but fortunately Ngo was quickly treated to prevent the toxic chemical from inflicting serious wounds.
Ngo is apparently a high-value target for Antifa demonstrators. In the cement taunt video, they chant "Andy Ngo's a b******" in addition to "all cops are b******."
The thugs make it clear they don't repent for their violent acts. One says "we're sorry about that one" in reference to the incident in a sarcastic tone, before the other masked jackals laugh. They laugh with even more glee as another questions "are we?"
I was beaten & robbed on 29 June by at least a dozen masked antifa assailants in downtown Portland. I was hospitalized with head contusions, a ripped ear & a brain hemorrhage. There have been no arrests. Please join me in my effort to seek justice. https://t.co/QtCt7A6zJp pic.twitter.com/owFXGdepFz

— Andy Ngo (@MrAndyNgo) July 21, 2019
Portland has become notorious for the presence of some of the most threatening and dangerous Antifa terrorist groups in the United States. They regularly respond with violence towards pro-American groups and demonstrators that come to the city of Portland in attempts to utilize their First Amendment rights in the city.
An Antifa thug who seriously injured a patriotic demonstrator was recently sentenced to six years in prison. It's possible the punishment handed to Gage Halupowski will serve as a deterrent to future Antifa violence, but if the new video of Antifas lauding a violent chemical attack on a citizen journalist serves as an indication, they don't intend to let up on their terror campaign.
Parler CEO John Matze Forced to Flee Home Under Deluge of Left-Wing Terror Threats
Matze is suing Amazon for deplatforming Parler.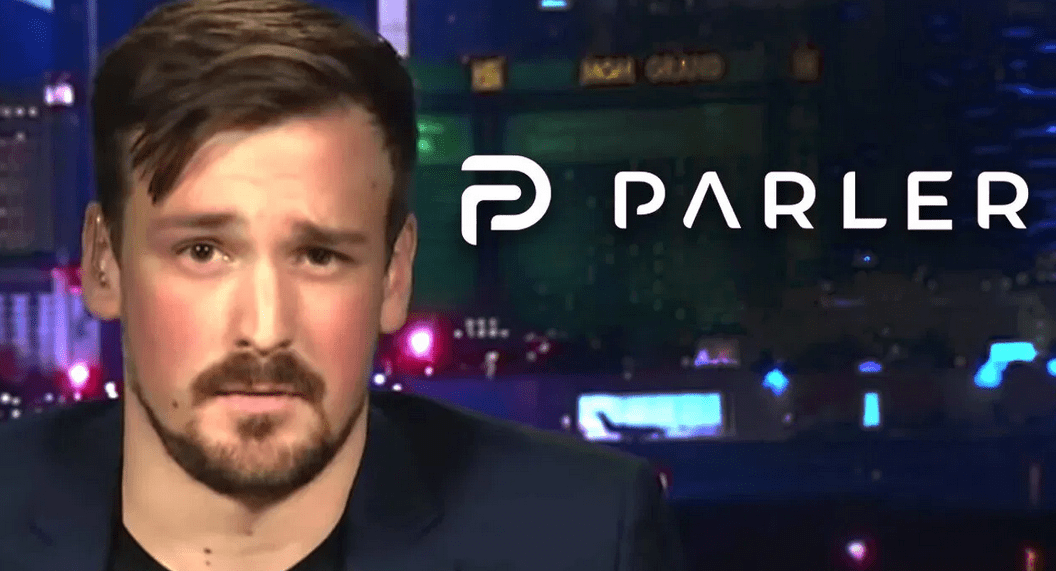 Parler CEO John Matze has been forced to flee his home and go into hiding after receiving an onslaught of left-wing death threats. Parler, a free speech social media platform, has been temporarily shut down in an extensive deplatforming campaign. Amazon promptly cut Parler's access to its Web Services after the US Capitol riot earlier this month, cherry-picking examples of content that violate Parler's terms of service and claiming the platform is being used for violent purposes.
Matze made the frank admission in a court filing for Parler's lawsuit against Amazon, requesting that the court keep any disclosures about his personal life and location secret. Parler is currently suing Amazon in federal court for its immediate revocation of Parler's hosting agreement, arguing that Amazon agreed to provide 30 days notice before any potential termination of Parler's hosting, pursuant to the party's original agreement.
Matze reveals that he's been forced to leave his home and go into hiding with his family, citing Amazon Web Services' "vilification" of his company.
take our poll - story continues below
Completing this poll grants you access to Big League Politics updates free of charge. You may opt out at anytime. You also agree to this site's Privacy Policy and Terms of Use.
Employees of Amazon have allegedly been threatened and harassed as well for shutting down Parler. The court filing in favor of redaction references these threats in requesting the court provide redaction of personal information to both sides.
"Both sides of this dispute have shown that their employees have suffered real harassment and threats—including, on both sides, death threats—owing to the charged nature of this litigation.
Parler therefore agrees with AWS that safety and security concerns justify the limited sealings requested here," Parler requests in the Amazon lawsuit.
Parler's administrators are still seeking to return the free speech social media platform to full operation, although it could take weeks to bring it back online. They may have learned a lesson about the futility of contracting hosting services with a Big Tech monopoly such as Amazon.
---
Follow me on Twitter @Wildman_AZ, on Parler @Moorhead, and on Gab @WildmanAZ.