VIDEO: BLM Mob Runs Wild In Rochester, New York; Storming Restaurants, Climbing Onto Roofs of Homes
The mob terrorized the town.
A raucous mob of Black Lives Matter rioters ran amok throughout the city of Rochester, New York on Friday night, inflicting considerable property damages on the city's commercial downtown and even targeting residential areas of the city for mob action.
The mob was set off by the release of video footage detailing the arrest of Daniel Prude. Prude, a 41-year old black man, was arrested by Rochester Police while publicly naked and high on PCP. Police used a mask to prevent him from assailing them with saliva. Prude became incapacitated in a state of delirium, and later died at a hospital. The arrest is currently under investigation.
In response to release of video footage of the arrest, the Rochester mob stormed an area restaurant, destroying tables and property and terrorizing the public present at the business, ordering them to go home.
#HappeningNow the protesters in Rochester NY are "shutting down restaurants", tables are broken, people running off scared #rochesterprotests pic.twitter.com/oxmlZp526w

Trending: GOP Establishment Threatens President Trump with Impeachment Unless He Denies Election Fraud

— @SCOOTERCASTER (FNTV) (@ScooterCasterNY) September 5, 2020
take our poll - story continues below
Completing this poll grants you access to Big League Politics updates free of charge. You may opt out at anytime. You also agree to this site's Privacy Policy and Terms of Use.
As riotous looters ransacked various small community businesses, they ordered anyone documenting the scene to cease filming their criminal activities.
lmao "don't record our criminal actions plz" 😂🥴🤷 pic.twitter.com/6r0TVuDCtF

— Chad of the CHAZ (@ChadoftheChaz) September 5, 2020
Rioters would go on to target residential homes directly. Residents inside must have been terrified as they assailed, climbed on, and damaged people's homes.
Black Lives Matter activists are now climbing onto people's homes in Rochester. pic.twitter.com/JffhYf4nzf

— Ian Miles Cheong (@stillgray) September 5, 2020
The mob would go on to attempt to break into apartment buildings, with agitators confirming they were specifically seeking to target white people for violence. Police were extremely slow to confront the violent and riotous mob, although they finally dispersed the dangerous crowd.
Rochester police move on the Black Lives Matter "shield line" in Rochester. pic.twitter.com/NwytKvyWjQ

— Ian Miles Cheong (@stillgray) September 5, 2020
The riotous crimes of Black Lives Matter are showing no signs of coming to a halt as the nation comes closer to the November area. New York is a reliably blue state, but the state's upstate area(Rochester located in the state's west on Lake Ontario) is considerably more conservative, and the criminal activity of the mob could be enough to swing it reliably Republican in the upcoming election.
Parler CEO John Matze Forced to Flee Home Under Deluge of Left-Wing Terror Threats
Matze is suing Amazon for deplatforming Parler.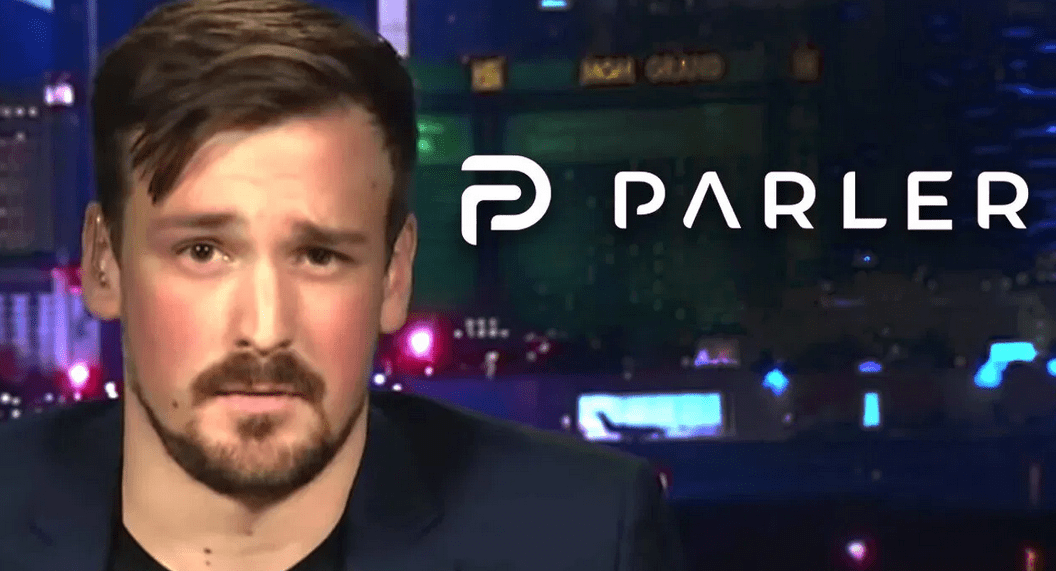 Parler CEO John Matze has been forced to flee his home and go into hiding after receiving an onslaught of left-wing death threats. Parler, a free speech social media platform, has been temporarily shut down in an extensive deplatforming campaign. Amazon promptly cut Parler's access to its Web Services after the US Capitol riot earlier this month, cherry-picking examples of content that violate Parler's terms of service and claiming the platform is being used for violent purposes.
Matze made the frank admission in a court filing for Parler's lawsuit against Amazon, requesting that the court keep any disclosures about his personal life and location secret. Parler is currently suing Amazon in federal court for its immediate revocation of Parler's hosting agreement, arguing that Amazon agreed to provide 30 days notice before any potential termination of Parler's hosting, pursuant to the party's original agreement.
Matze reveals that he's been forced to leave his home and go into hiding with his family, citing Amazon Web Services' "vilification" of his company.
take our poll - story continues below
Completing this poll grants you access to Big League Politics updates free of charge. You may opt out at anytime. You also agree to this site's Privacy Policy and Terms of Use.
Employees of Amazon have allegedly been threatened and harassed as well for shutting down Parler. The court filing in favor of redaction references these threats in requesting the court provide redaction of personal information to both sides.
"Both sides of this dispute have shown that their employees have suffered real harassment and threats—including, on both sides, death threats—owing to the charged nature of this litigation.
Parler therefore agrees with AWS that safety and security concerns justify the limited sealings requested here," Parler requests in the Amazon lawsuit.
Parler's administrators are still seeking to return the free speech social media platform to full operation, although it could take weeks to bring it back online. They may have learned a lesson about the futility of contracting hosting services with a Big Tech monopoly such as Amazon.
---
Follow me on Twitter @Wildman_AZ, on Parler @Moorhead, and on Gab @WildmanAZ.