VIDEO: Liberal Harasses Cuban American For Wearing MAGA Hat In Public
In just another example of Trump derangement syndrome, a woman named Abib L. Ascencio posted a video confronting a Cuban American for wearing a Make America Great Again hat.
The video, posted Monday morning, shows her confronting the man in a thrift shop, calling him "nasty," telling him he "should be ashamed of himself."
(She has made her account private since posting the video, a copy is below)
Trending: GOP Establishment Threatens President Trump with Impeachment Unless He Denies Election Fraud
The Tweet said "If you're brave enough to wear it out, I'm brave enough to call out out." But she obviously isn't brave enough to keep her account open after posting it.
take our poll - story continues below
Completing this poll grants you access to Big League Politics updates free of charge. You may opt out at anytime. You also agree to this site's Privacy Policy and Terms of Use.
[bc_video video_id="6004196896001″ account_id="5766826440001″ player_id="default" embed="in-page" padding_top="56%" autoplay="" min_width="0px" max_width="640px" mute="" width="100%" height="100%" ]
Ascencio admits in a follow-up Tweet that the man is Cuban.
This is yet another case of anti-Trump liberals confronting people simply minding their own business while wearing gear in support of President Donald Trump.
The most prominent recent case was a man throwing a drink in the face of a 16-year old, while using racial slurs.
After the man was identified, he was fired from his job at a San Antonio bar, and is facing charges for the assault.
In response to the Tweet from Ascencio, Stewart Rhodes of the Oath Keepers made a Tweet stating he will be wearing a MAGA hat for the first time in protest, telling any anti-Trump figures to "come and take it."
Going out to dinner in San Antonio, wearing MAGA hats for first time. Come and take it! pic.twitter.com/KkSeNFwRgv

— Oath Keepers (@Oathkeepers) February 19, 2019
Ascencio responded to their Tweet by claiming they were about to go out and commit "hate crimes."
This is what racist white ppl do on twitter before going out and committing hate crimes and y'all wanna say it's just a hat!!! Names were said in this video! https://t.co/TaLva2rtyR

— Abib Ascencio (@abibascencio) February 19, 2019
Big League Politics attempted to reach Ascencio for comment, but our calls remain unanswered.
Parler CEO John Matze Forced to Flee Home Under Deluge of Left-Wing Terror Threats
Matze is suing Amazon for deplatforming Parler.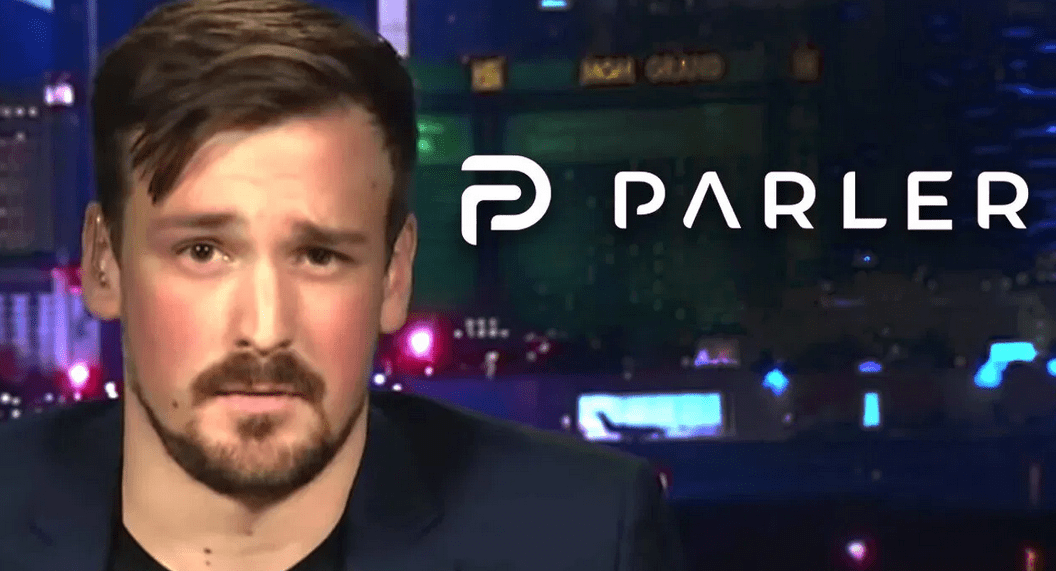 Parler CEO John Matze has been forced to flee his home and go into hiding after receiving an onslaught of left-wing death threats. Parler, a free speech social media platform, has been temporarily shut down in an extensive deplatforming campaign. Amazon promptly cut Parler's access to its Web Services after the US Capitol riot earlier this month, cherry-picking examples of content that violate Parler's terms of service and claiming the platform is being used for violent purposes.
Matze made the frank admission in a court filing for Parler's lawsuit against Amazon, requesting that the court keep any disclosures about his personal life and location secret. Parler is currently suing Amazon in federal court for its immediate revocation of Parler's hosting agreement, arguing that Amazon agreed to provide 30 days notice before any potential termination of Parler's hosting, pursuant to the party's original agreement.
Matze reveals that he's been forced to leave his home and go into hiding with his family, citing Amazon Web Services' "vilification" of his company.
take our poll - story continues below
Completing this poll grants you access to Big League Politics updates free of charge. You may opt out at anytime. You also agree to this site's Privacy Policy and Terms of Use.
Employees of Amazon have allegedly been threatened and harassed as well for shutting down Parler. The court filing in favor of redaction references these threats in requesting the court provide redaction of personal information to both sides.
"Both sides of this dispute have shown that their employees have suffered real harassment and threats—including, on both sides, death threats—owing to the charged nature of this litigation.
Parler therefore agrees with AWS that safety and security concerns justify the limited sealings requested here," Parler requests in the Amazon lawsuit.
Parler's administrators are still seeking to return the free speech social media platform to full operation, although it could take weeks to bring it back online. They may have learned a lesson about the futility of contracting hosting services with a Big Tech monopoly such as Amazon.
---
Follow me on Twitter @Wildman_AZ, on Parler @Moorhead, and on Gab @WildmanAZ.