VIDEO: Mass Looting Breaks Out in Chicago After Armed Man Shot, Injured By Police
More looting.
Mass looting has broken out in the city of Chicago late on Sunday night, after a man was shot and injured by police. The man shot in the encounter appears to have survived, but that hasn't prevented a mob of people from looting and sacking many businesses in the city.
"This is not a protest. It's bullsh*t what's going on." Mass looting hits Chicago. pic.twitter.com/IEGlhgcclU

— Ian Miles Cheong (@stillgray) August 10, 2020
Trending: Ex-Soviet Leader Gorbachev: US Capitol Riot "Planned in Advance, And It Is Clear by Whom"
A hail of gunfire was heard outside of one Chicago business that was being looted.
Right now: Multiple shots fired in Chicago outside of a shoe store being looted. #ChicagoProtests pic.twitter.com/itePkvLjag

take our poll - story continues below

Completing this poll grants you access to Big League Politics updates free of charge. You may opt out at anytime. You also agree to this site's Privacy Policy and Terms of Use.

— 🏴‍☠️ 🇺🇸 CRAWNCHEE 🇺🇸 🏴‍☠️ (@Crawnchee) August 10, 2020
Police are alleging that an armed crime suspect fired upon them in the city's Englewood neighborhood around 2:30PM. Erroneous rumors of the suspect being underage appear to have incited many Chicago residents into rioting.
CHICAGO: widespread rioting and looting tonight

— ELIJAH RIOT (@ElijahSchaffer) August 10, 2020
Looters were seen loading boxes of stolen goods into cars.
Chicago pic.twitter.com/kP2Ak5z5Hl

— boot licker viti (@selfdeclaredref) August 10, 2020
A swarm of rushing looters was observed on camera rummaging through a Nordstrom's department store, pillaging stolen goods.
Huge crowd Looting @Nordstrom #Chicago #ChicagoRiots pic.twitter.com/Z7R1mil80O

— GOPrincess 🇺🇸 MN Mama (@GOPrincess) August 10, 2020
Chicago has become one of the most dangerous cities in the United States. Homicides have increased by more than 50% in the wake of the nationwide race riots, and it appears many of the city's residents have no qualms with resorting to opportunistic looting in the wake of one police shooting.
This historic American city may never recover from 2020, having incurred some of the worst criminal behavior in the country this year. The city's mayor is content to merely pitch invective at President Trump, as opposed to taking decisive action to deter the criminal threat seriously damaging the image and economy of Chicago.
Parler CEO John Matze Forced to Flee Home Under Deluge of Left-Wing Terror Threats
Matze is suing Amazon for deplatforming Parler.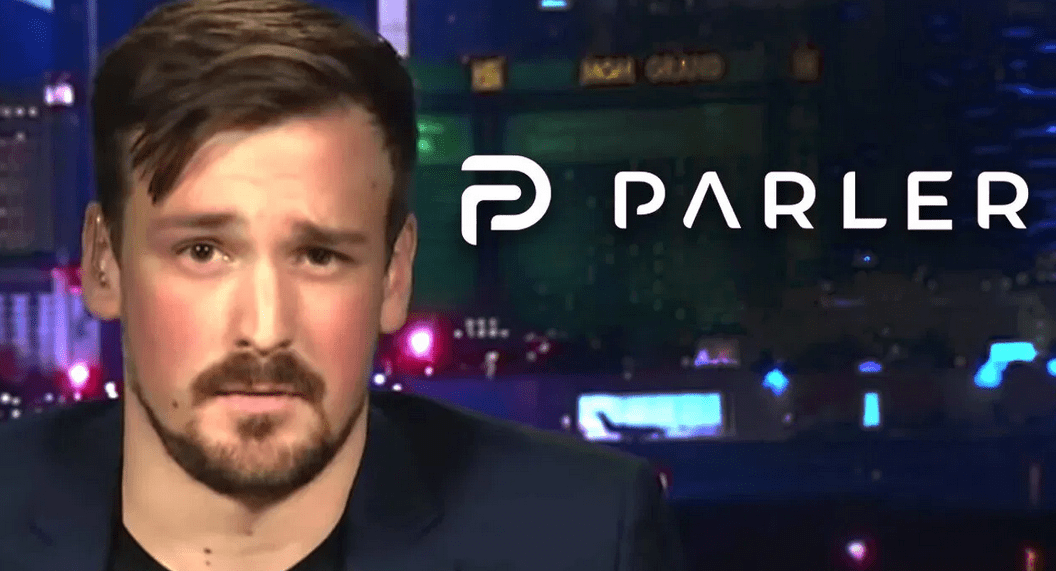 Parler CEO John Matze has been forced to flee his home and go into hiding after receiving an onslaught of left-wing death threats. Parler, a free speech social media platform, has been temporarily shut down in an extensive deplatforming campaign. Amazon promptly cut Parler's access to its Web Services after the US Capitol riot earlier this month, cherry-picking examples of content that violate Parler's terms of service and claiming the platform is being used for violent purposes.
Matze made the frank admission in a court filing for Parler's lawsuit against Amazon, requesting that the court keep any disclosures about his personal life and location secret. Parler is currently suing Amazon in federal court for its immediate revocation of Parler's hosting agreement, arguing that Amazon agreed to provide 30 days notice before any potential termination of Parler's hosting, pursuant to the party's original agreement.
Matze reveals that he's been forced to leave his home and go into hiding with his family, citing Amazon Web Services' "vilification" of his company.
take our poll - story continues below
Completing this poll grants you access to Big League Politics updates free of charge. You may opt out at anytime. You also agree to this site's Privacy Policy and Terms of Use.
Employees of Amazon have allegedly been threatened and harassed as well for shutting down Parler. The court filing in favor of redaction references these threats in requesting the court provide redaction of personal information to both sides.
"Both sides of this dispute have shown that their employees have suffered real harassment and threats—including, on both sides, death threats—owing to the charged nature of this litigation.
Parler therefore agrees with AWS that safety and security concerns justify the limited sealings requested here," Parler requests in the Amazon lawsuit.
Parler's administrators are still seeking to return the free speech social media platform to full operation, although it could take weeks to bring it back online. They may have learned a lesson about the futility of contracting hosting services with a Big Tech monopoly such as Amazon.
---
Follow me on Twitter @Wildman_AZ, on Parler @Moorhead, and on Gab @WildmanAZ.