VIDEO: Seattle Business Owner Grabs Firearm to Fend Off CHAZ Mob Showing Up to Free Suspected Thief
This is what a world without police would look like.
A chaotic scene occurred on Sunday night nearby the Capitol Hill Autonomous Zone (CHAZ) in Seattle when a business owner was confronted by an angry mob demanding that an alleged thief be released by the business owners.
The thief allegedly broke into the "Car Tender" business, stole property, and then set a fire within the building. The left-wing mob demanded that the alleged perpetrator be set free, and then stormed his business to enforce anarchy. The suspected thief was let go, and the business owner had to grab his firearm to ensure his safety.
The video can be seen here, courtesy of an independent reporter who caught the scene and interviewed a witness:
Interview with witness on scene #CHAZ describing attacking in #Seattle from a mob on business "Car Tender" pic.twitter.com/MBKqwA2o8P

Trending: GOP Establishment Threatens President Trump with Impeachment Unless He Denies Election Fraud

— Jorge Ventura Media (@VenturaReport) June 15, 2020
take our poll - story continues below
Completing this poll grants you access to Big League Politics updates free of charge. You may opt out at anytime. You also agree to this site's Privacy Policy and Terms of Use.
The business owners confirmed that the cops and fire department refused to show up to help them when they called, proving that ANTIFA, Black Lives Matter, and other left-wing thugs are literally running the streets of Seattle.
"At first, they made it sound like they were going to show up, but by the time I called them the 10th or 8th time… they basically told me they weren't going to come," he said.
"They have families that they have to go home to at the end of the day as well," another individual said. "They can't protect the people of this neighborhood without fearing for their life."
The interview with the business owners can be seen here:
I was streaming when the incident happened at CHAZ last night in Seattle. An auto shop near the zone was broken into (Car Tender), property stolen, and a fire started. The owners called the police and fire dept but they were told they would not show up. Full THREAD with clips ↓ pic.twitter.com/zmPS3EBmxm

— Shawn Whiting (@ShawnGui_) June 15, 2020
The situation became even more bizarre when the alleged criminal returned to the scene of the crime after being freed by the left-wing mob. The incident apparently happened right outside of the CHAZ zone:
The man then fled the scene back to CHAZ where he was held and questioned by CHAZ security along with the car shop owners. The goal was to try to search his pockets and multiple bags since money and car keys were still unaccounted for. #CHAZ #CHOP #Seattle #seattleprotests pic.twitter.com/u2789Mv9gq

— Shawn Whiting (@ShawnGui_) June 15, 2020
CHAZ ultimately provided safe haven for the alleged criminal, making it clear that the anarchist collective is a safe haven for lawlessness and destruction:
Things started to get out of hand and a member of CHAZ security stepped in to pull the suspect away from everyone else. The suspect then fled further into CHAZ on foot and the shop owners didn't manage to recover any more property besides a jacket he had taken from their shop. pic.twitter.com/koam06CBXV

— Shawn Whiting (@ShawnGui_) June 15, 2020
The reporter is a supporter of the left-wing social justice cause but wants to fairly report on what is happening with CHAZ.
I've been going down to the Seattle protests and CHAZ for weeks. I support the BLM movement and the vast majority of my streams show the excellent work going on in Seattle. I also think showing incidents like this are important for fair criticism and improvement.

— Shawn Whiting (@ShawnGui_) June 15, 2020
Big League Politics has reported on CHAZ extensively as left-wing extremism takes hold of Seattle, with predictable and terrifying consequences:
Capital Hill Autonomous Zone "warlord" Raz Simone was seen handing out guns to individuals he didn't seem to know on Sunday night, a legally and ethically questionable decision. The Capital Hill Autonomous Zone is a self-declared anarchist commune that claims to be sovereign of the United States, contained within six blocks of downtown Seattle.

On the video, Simone hands at least one man an AR-15 style rifle, with one of his associates stating that the CHAZ "needs more people who know how to use firearms."

Washington state requires possessors of so-called "assault weapons" to be above the age of 21, and criminalizes the transfer of these firearms to individuals who are not of the legal age. The ages of the individuals whom Raz seems to have arbitrarily given rifles to are unclear, but the transfers may be illegal under Washington law if they're not 21. Private firearms transfers in Washington state are legal.

The man whom Simone gave a rifle to appeared somewhat unfamiliar with the AR platform, and the soundcloud rapper showed him how to activate the weapon's magazine release.

Simone is a Seattle rap artist and AirBnB landlord. Reports from the CHAZ increasingly indicate that he's set himself up as a de facto warlord of the commune, against the wishes of some leftists who see his rule as a violation of the CHAZ's original anarchist principles.
Seattle Mayor Jenny Durkan has given CHAZ her endorsement, as the logical endgame of leftist public policy comes to fruition.
Parler CEO John Matze Forced to Flee Home Under Deluge of Left-Wing Terror Threats
Matze is suing Amazon for deplatforming Parler.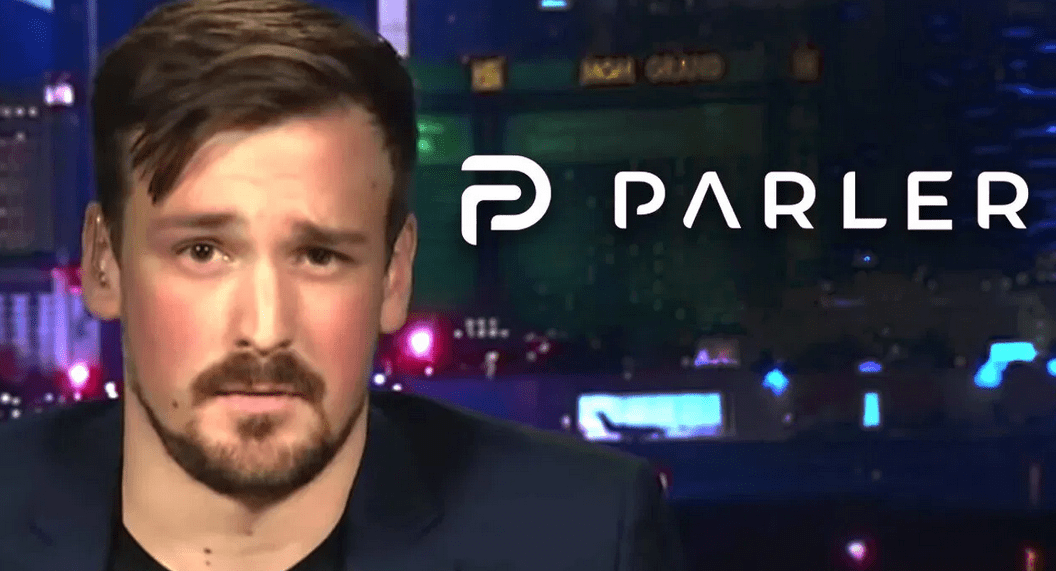 Parler CEO John Matze has been forced to flee his home and go into hiding after receiving an onslaught of left-wing death threats. Parler, a free speech social media platform, has been temporarily shut down in an extensive deplatforming campaign. Amazon promptly cut Parler's access to its Web Services after the US Capitol riot earlier this month, cherry-picking examples of content that violate Parler's terms of service and claiming the platform is being used for violent purposes.
Matze made the frank admission in a court filing for Parler's lawsuit against Amazon, requesting that the court keep any disclosures about his personal life and location secret. Parler is currently suing Amazon in federal court for its immediate revocation of Parler's hosting agreement, arguing that Amazon agreed to provide 30 days notice before any potential termination of Parler's hosting, pursuant to the party's original agreement.
Matze reveals that he's been forced to leave his home and go into hiding with his family, citing Amazon Web Services' "vilification" of his company.
take our poll - story continues below
Completing this poll grants you access to Big League Politics updates free of charge. You may opt out at anytime. You also agree to this site's Privacy Policy and Terms of Use.
Employees of Amazon have allegedly been threatened and harassed as well for shutting down Parler. The court filing in favor of redaction references these threats in requesting the court provide redaction of personal information to both sides.
"Both sides of this dispute have shown that their employees have suffered real harassment and threats—including, on both sides, death threats—owing to the charged nature of this litigation.
Parler therefore agrees with AWS that safety and security concerns justify the limited sealings requested here," Parler requests in the Amazon lawsuit.
Parler's administrators are still seeking to return the free speech social media platform to full operation, although it could take weeks to bring it back online. They may have learned a lesson about the futility of contracting hosting services with a Big Tech monopoly such as Amazon.
---
Follow me on Twitter @Wildman_AZ, on Parler @Moorhead, and on Gab @WildmanAZ.