VIDEO: Washington, D.C. Black Lives Matter Speaker Wants to "Put Police in the F****** Grave," "Burn the White House Down"
Vicious, violent hatred.
A speaker at a Black Lives Matter rally in Washington, D.C exploded into a violent rant when he spoke on a megaphone to a mob of protestors and rioters.
Domestic terrorists are now threatening the White House and police lives… pic.twitter.com/DC7DWtXc7T

— Raheem Kassam (@RaheemKassam) August 30, 2020
Trending: Ex-Soviet Leader Gorbachev: US Capitol Riot "Planned in Advance, And It Is Clear by Whom"
The New York man, who is yet to be identified, made it clear he not only endorses violence but is enthusiastic about its use in pursuit of his political agenda.
take our poll - story continues below
Completing this poll grants you access to Big League Politics updates free of charge. You may opt out at anytime. You also agree to this site's Privacy Policy and Terms of Use.
"I'm at the point where I'm ready to put these police in the f****** grave. I'm at the point where I'm ready to burn the White House down… At the end of the day, if they [Congress] won't hear us, we burn them the f*** down! The same way I f*** police up in New York I f*** cops up in here in DC. The same way I bust police head in New York, I bust police head in DC!"
The agitator went on to demand that his fellow rioters "fight" against the authorities and police.
"When the police push up, you push back! If the racist, nasty ass, punk ass push up, you push the f*** up!"
The man was speaking to a mob of protestors who had congregated at D.C.'s recently named Black Lives Matter plaza. Black Lives Matter mobs went on to attack helicopter pilots with high-intensity lasers, demonstrating the commitment to violence the thug speaking had demanded of them. Such criminal conduct could've led to a crash of the aircraft and a true mass casualty event.
I have on good account that Black Lives Matter and Antifa protesters shined blinding lasers at MPDC helicopter pilots in Washington DC tonight. Stay safe out there, officers.

— Ian Miles Cheong (@stillgray) August 30, 2020
You lose any claim to be even a nominally patriotic and moral American the second you call to burn the White House down to advance your own ethnic agenda. These criminals should be arrested.
Parler CEO John Matze Forced to Flee Home Under Deluge of Left-Wing Terror Threats
Matze is suing Amazon for deplatforming Parler.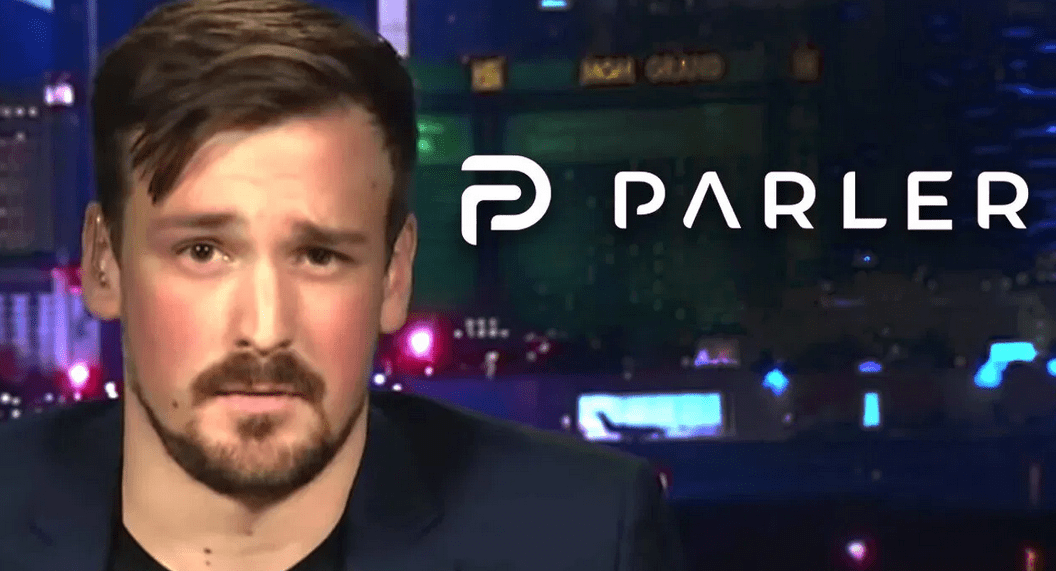 Parler CEO John Matze has been forced to flee his home and go into hiding after receiving an onslaught of left-wing death threats. Parler, a free speech social media platform, has been temporarily shut down in an extensive deplatforming campaign. Amazon promptly cut Parler's access to its Web Services after the US Capitol riot earlier this month, cherry-picking examples of content that violate Parler's terms of service and claiming the platform is being used for violent purposes.
Matze made the frank admission in a court filing for Parler's lawsuit against Amazon, requesting that the court keep any disclosures about his personal life and location secret. Parler is currently suing Amazon in federal court for its immediate revocation of Parler's hosting agreement, arguing that Amazon agreed to provide 30 days notice before any potential termination of Parler's hosting, pursuant to the party's original agreement.
Matze reveals that he's been forced to leave his home and go into hiding with his family, citing Amazon Web Services' "vilification" of his company.
take our poll - story continues below
Completing this poll grants you access to Big League Politics updates free of charge. You may opt out at anytime. You also agree to this site's Privacy Policy and Terms of Use.
Employees of Amazon have allegedly been threatened and harassed as well for shutting down Parler. The court filing in favor of redaction references these threats in requesting the court provide redaction of personal information to both sides.
"Both sides of this dispute have shown that their employees have suffered real harassment and threats—including, on both sides, death threats—owing to the charged nature of this litigation.
Parler therefore agrees with AWS that safety and security concerns justify the limited sealings requested here," Parler requests in the Amazon lawsuit.
Parler's administrators are still seeking to return the free speech social media platform to full operation, although it could take weeks to bring it back online. They may have learned a lesson about the futility of contracting hosting services with a Big Tech monopoly such as Amazon.
---
Follow me on Twitter @Wildman_AZ, on Parler @Moorhead, and on Gab @WildmanAZ.