Wannabe Rapper Who Posted Video of MAGA Hat Theft Deletes Post
The rapper got cold feet after significant internet backlash.
An aspiring rapper who posted a video to Twitter showing two men – one who appears to be the "rapper" himself – assaulting a man in a Make America Great Again hat, has deleted the post after backlash.
"Not Around Here Pimp… Ain't None Of That Make America Great Again Shit," a grown man who calls himself 3ohblack captioned a video posted to Twitter.
The video shows two men – one of whom appears to be 3ohblack – snatching a MAGA hat off the head of an Asian man. The victim was walking with a group of other Asian men, all of whom were minding their own business. The Tweet quickly garnered thousands of likes and Retweets.
Trending: DNI Ratcliffe: China Interfered in 2020 Election, CIA Suppressed Info
But as of Thursday morning, the video was no longer available on the rapper's Twitter timeline. Several big name conservative commentators, including Mark Dice, remarked that the perpetrators should be arrested.
take our poll - story continues below
Completing this poll grants you access to Big League Politics updates free of charge. You may opt out at anytime. You also agree to this site's Privacy Policy and Terms of Use.
"Have these thugs been identified and arrested yet?" Dice said.
His post, too, was shared far and wide.
The rapper might have deleted the Tweet, but the internet is forever. Several Twitter users downloaded and reposted it, even after its deletion.
"Fixed it," one user said, reposting the video tagging the rapper's Twitter handle.
Fixed it pic.twitter.com/seWtsFh2xn

— OriginalKung Loud (@CuttinUpMusic) May 2, 2019
There have been several incidents of MAGA hats triggering leftists which have gone viral online. All of them have ended poorly for the perpetrators.
A man who tossed a drink in the face of a teenager wearing a MAGA hat at a Texas restaurant was arrested and charged with felony theft of a person. A woman who assaulted a man wearing a MAGA hat in a Massachusetts restaurant was arrested and subsequently turned over to U.S. Immigration and Customs Enforcement (ICE), as she was an illegal alien.
---
Follow Peter D'Abrosca on Twitter: @pdabrosca
Like Peter D'Abrosca on Facebook: facebook.com/peterdabrosca
Preorder Peter D'Abrosca's Book: "Enemies: The Press vs. The American People"
Parler CEO John Matze Forced to Flee Home Under Deluge of Left-Wing Terror Threats
Matze is suing Amazon for deplatforming Parler.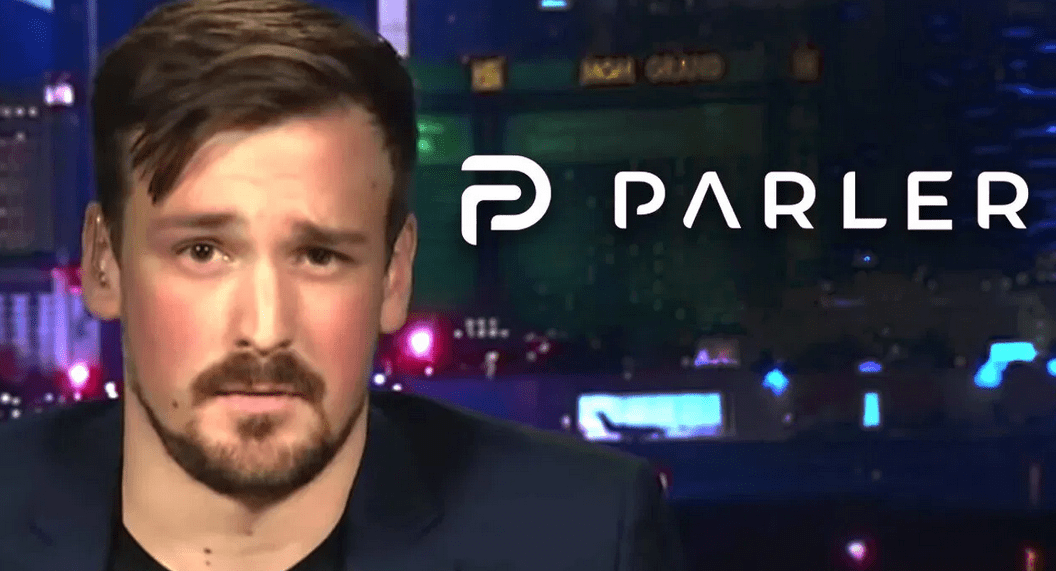 Parler CEO John Matze has been forced to flee his home and go into hiding after receiving an onslaught of left-wing death threats. Parler, a free speech social media platform, has been temporarily shut down in an extensive deplatforming campaign. Amazon promptly cut Parler's access to its Web Services after the US Capitol riot earlier this month, cherry-picking examples of content that violate Parler's terms of service and claiming the platform is being used for violent purposes.
Matze made the frank admission in a court filing for Parler's lawsuit against Amazon, requesting that the court keep any disclosures about his personal life and location secret. Parler is currently suing Amazon in federal court for its immediate revocation of Parler's hosting agreement, arguing that Amazon agreed to provide 30 days notice before any potential termination of Parler's hosting, pursuant to the party's original agreement.
Matze reveals that he's been forced to leave his home and go into hiding with his family, citing Amazon Web Services' "vilification" of his company.
take our poll - story continues below
Completing this poll grants you access to Big League Politics updates free of charge. You may opt out at anytime. You also agree to this site's Privacy Policy and Terms of Use.
Employees of Amazon have allegedly been threatened and harassed as well for shutting down Parler. The court filing in favor of redaction references these threats in requesting the court provide redaction of personal information to both sides.
"Both sides of this dispute have shown that their employees have suffered real harassment and threats—including, on both sides, death threats—owing to the charged nature of this litigation.
Parler therefore agrees with AWS that safety and security concerns justify the limited sealings requested here," Parler requests in the Amazon lawsuit.
Parler's administrators are still seeking to return the free speech social media platform to full operation, although it could take weeks to bring it back online. They may have learned a lesson about the futility of contracting hosting services with a Big Tech monopoly such as Amazon.
---
Follow me on Twitter @Wildman_AZ, on Parler @Moorhead, and on Gab @WildmanAZ.