WATCH: 5 Arrested After Leftist Mob Harasses and Terrorizes Conservatives Outside of Ann Coulter Event
This is who will be in charge of America if the MAGA movement is unsuccessful.
Right-wing author Ann Coulter appeared at the University of California-Berkeley on Wednesday night to give her "Adios, America!" speech against mass immigration, where several of her fans were accosted by a leftist mob hoping to shut down the proceedings.
Some of the tumultuous scenes were captured on video and later posted on social media:
"F*** you, your White supremacy. F*** you!" pic.twitter.com/yjMOSqiUdj

— Macks (@ShelteredDoggo) November 21, 2019
Trending: Grassroots Leaders Send Final Warning to GOP Establishment: Rejecting Trump Means Death of Republican Party
POCs block White girl from entering Coulter speech, steal her ticket pic.twitter.com/v0VjJLgpiP

take our poll - story continues below

Completing this poll grants you access to Big League Politics updates free of charge. You may opt out at anytime. You also agree to this site's Privacy Policy and Terms of Use.

— Macks (@ShelteredDoggo) November 21, 2019
There were reportedly over 1000 protesters who gathered outside of the event to protest Coulter, which outnumbered the actual event attendees by a wide margin. At least 350 people showed up to see Coulter, and conservatives had to endure the antics of the left-wing mob in order to fight their way into the event.
Five people were arrested in the aftermath of Coulter's speech, and one event attendee was hospitalized as a result of the violent protests. There were no reports of serious injuries, and the individual was taken to the hospital largely as a precautionary measure. One unruly woman was hauled out of the event, but it is unclear if she was among those who were arrested.
Violent left-wing thugs were able to shut down a Coulter event in Berkeley in 2017, but their thuggish tactics were not successful this time. The Berkeley College Republicans (BCR) view this as a victory against the cancel culture that is so reigns supreme on so many universities throughout the country.
"We believe our preparations are more than adequate to ensure that Ms. Coulter's talk does go ahead later today without any major disruptions," BCR external vice president Rudra Reddy told the Daily Californian in an email.
"BCR is very excited about the prospect of hosting Ms. Coulter, the figurative architect of President Trump's policy on immigration, in the backdrop of the recent oral arguments in the DACA case at the Supreme Court as well as the recent migrant surge at the border," they added.
Coulter taunted her opponents in a series of Twitter posts following her event.
Last night, simply for trying give a speech, I was threatened by 2000 loons & all I could think was: "How can we keep Eric Ciaramella safe?"

— Ann Coulter (@AnnCoulter) November 22, 2019
They hate the Coulter ticket holder because she's pretty and has long blonde hair. https://t.co/vhXJfZTCLE

— Ann Coulter (@AnnCoulter) November 21, 2019
The unhinged leftists believe that Coulter's rhetoric is violence, while their organized bullying campaign against conservatives is peace. Campus administrators are happy to enable the left-wing threat, and their cavalier rhetoric makes excuses for their despicable behavior.
"This is another in a series of events that have happened in the past two years," campus spokesperson Dan Mogulof said at a press conference about the event.
"We're well aware there are members of campus who feel disturbed by the presence of someone they deeply disagree with, and we will provide them with services to support them emotionally and psychologically in the campus community, but we have to abide by the laws of the land," he added.
While feckless campus administrators may harbor the violent Left, the success of Coulter's event shows that their tactics are not as successful as they once were. Conservatives are growing emboldened to stand up to the left-wing mob, with next year's contentious presidential election right around the corner.
Parler CEO John Matze Forced to Flee Home Under Deluge of Left-Wing Terror Threats
Matze is suing Amazon for deplatforming Parler.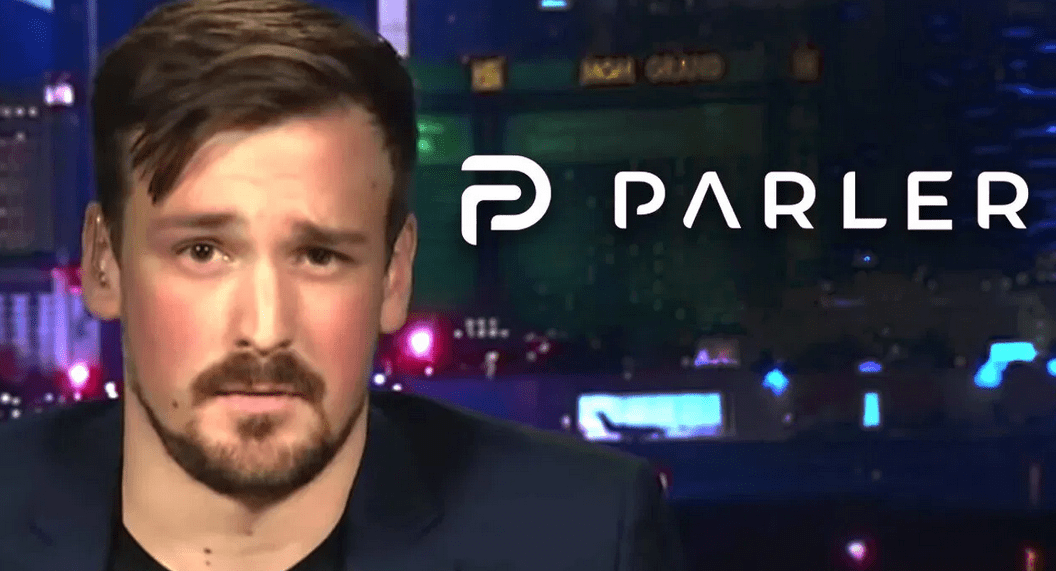 Parler CEO John Matze has been forced to flee his home and go into hiding after receiving an onslaught of left-wing death threats. Parler, a free speech social media platform, has been temporarily shut down in an extensive deplatforming campaign. Amazon promptly cut Parler's access to its Web Services after the US Capitol riot earlier this month, cherry-picking examples of content that violate Parler's terms of service and claiming the platform is being used for violent purposes.
Matze made the frank admission in a court filing for Parler's lawsuit against Amazon, requesting that the court keep any disclosures about his personal life and location secret. Parler is currently suing Amazon in federal court for its immediate revocation of Parler's hosting agreement, arguing that Amazon agreed to provide 30 days notice before any potential termination of Parler's hosting, pursuant to the party's original agreement.
Matze reveals that he's been forced to leave his home and go into hiding with his family, citing Amazon Web Services' "vilification" of his company.
take our poll - story continues below
Completing this poll grants you access to Big League Politics updates free of charge. You may opt out at anytime. You also agree to this site's Privacy Policy and Terms of Use.
Employees of Amazon have allegedly been threatened and harassed as well for shutting down Parler. The court filing in favor of redaction references these threats in requesting the court provide redaction of personal information to both sides.
"Both sides of this dispute have shown that their employees have suffered real harassment and threats—including, on both sides, death threats—owing to the charged nature of this litigation.
Parler therefore agrees with AWS that safety and security concerns justify the limited sealings requested here," Parler requests in the Amazon lawsuit.
Parler's administrators are still seeking to return the free speech social media platform to full operation, although it could take weeks to bring it back online. They may have learned a lesson about the futility of contracting hosting services with a Big Tech monopoly such as Amazon.
---
Follow me on Twitter @Wildman_AZ, on Parler @Moorhead, and on Gab @WildmanAZ.