WATCH: BLP Reporter Assaulted, Detained By Police at UNC Antifa Riot
Thursday night, Big League Politics had staff on the ground to continue its ongoing coverage of the violent Antifa rallies at the University of North Carolina – Chapel Hill.
While the mainstream local news stayed 100 yards away from the action, eating granola bars, drinking Gatorade and fixing their hair, our reporters were in the thick of the violence filming feral Antifa members as they hurled slurs at police and assaulted anyone politically right of Stalin.
Here is a recap of what happened to this reporter:
Trending: Democrats Move to Ban Trump Supporters From Joining the Military and Holding Federal Jobs

After a couple of hours of filming and interviewing many far-left radicals, including an openly marxist UNC professor and a man who knew our names and threatened to kill us and our families, myself and a colleague left the Silent Sam monument to re-group and charge our devices.

take our poll - story continues below

Completing this poll grants you access to Big League Politics updates free of charge. You may opt out at anytime. You also agree to this site's Privacy Policy and Terms of Use.

We returned the scene about 45 minutes later, as police had just finished releasing tear gas on an increasingly violent crowd.

Soon we were encircled by violent thugs screaming "F*ck Big League Politics," who continuously told us that we – as reporters – were not welcome to film there. When we refused to leave, the assaults began.

First, my phone, which I was using to record, was grabbed and along with my forearms, shoved into my face. I told the assailant not to touch me, and turned away as my phone smacked out of my hand by another rioter. As a colleague picked it up, I was shoved by multiple members of the crowd. My phone was handed back to me, and I continued filming, at which point it was slapped out of my hand again, and simultaneously I received a blow to the head from a man who, after reviewing the video, was the same one threatening our lives from earlier.

As I picked my phone up off the ground, police finally charged in to stop the violence – but not arrest Antifa members. Instead, they grabbed me and hauled me into an academic building close by, with a mob of Antifa rioters following, as well as press swarming for photographs.

Inside the building, occupied by about 20 UNC Police Officers and at least 20 more paramilitary State Troopers in full riot gear with machine guns in tow, I was shoved against a wall, legs and arms spread, and was searched. I was placed in handcuffs while my backpack was searched. I was silent through this part of the ordeal.

Finally, the police asked me what I was doing, and I told them I was a reporter. Arresting a reporter – particularly a conservative one – while violent leftist thugs are rioting outside is not a good optic. Realizing this, the police stopped accosting me and started listening. I was un-cuffed as they checked my identification, verified that I was a reporter, and took a statement as I described the assaults above.

Soon, I was free to go.

To give credit to the UNC Police in what was surely a difficult situation, they handled it well after they understood that I was there doing my job, and not to cause trouble.

We are in the process of working with them to identify not only the rabid leftists who assaulted me, but those who committed violence against others, too.
The black bloc members were led by regional Antifa leaders who are professional anarchists, including Kathleen Collier Reeves, Sam Carey and Elizabeth Schroder. Josh Mascharka, who committed violence at Charlottesville, and is one of the most violent members of the group was present as well. All of them train with their ever-petulant leader, Dwayne Dixon, a UNC professor who was not present Thursday night. Dixon chased James Fields with a rifle in Charlottesville, which he has openly bragged about, just before Fields hit and killed Heather Heyer with his vehicle.
WATCH the raw footage from inside the mob here:
Parler CEO John Matze Forced to Flee Home Under Deluge of Left-Wing Terror Threats
Matze is suing Amazon for deplatforming Parler.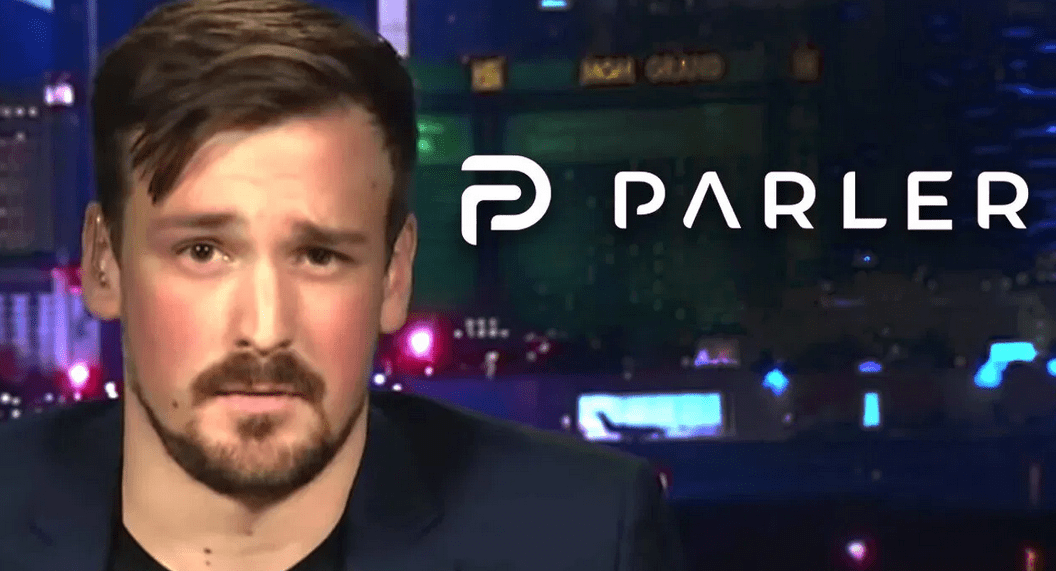 Parler CEO John Matze has been forced to flee his home and go into hiding after receiving an onslaught of left-wing death threats. Parler, a free speech social media platform, has been temporarily shut down in an extensive deplatforming campaign. Amazon promptly cut Parler's access to its Web Services after the US Capitol riot earlier this month, cherry-picking examples of content that violate Parler's terms of service and claiming the platform is being used for violent purposes.
Matze made the frank admission in a court filing for Parler's lawsuit against Amazon, requesting that the court keep any disclosures about his personal life and location secret. Parler is currently suing Amazon in federal court for its immediate revocation of Parler's hosting agreement, arguing that Amazon agreed to provide 30 days notice before any potential termination of Parler's hosting, pursuant to the party's original agreement.
Matze reveals that he's been forced to leave his home and go into hiding with his family, citing Amazon Web Services' "vilification" of his company.
take our poll - story continues below
Completing this poll grants you access to Big League Politics updates free of charge. You may opt out at anytime. You also agree to this site's Privacy Policy and Terms of Use.
Employees of Amazon have allegedly been threatened and harassed as well for shutting down Parler. The court filing in favor of redaction references these threats in requesting the court provide redaction of personal information to both sides.
"Both sides of this dispute have shown that their employees have suffered real harassment and threats—including, on both sides, death threats—owing to the charged nature of this litigation.
Parler therefore agrees with AWS that safety and security concerns justify the limited sealings requested here," Parler requests in the Amazon lawsuit.
Parler's administrators are still seeking to return the free speech social media platform to full operation, although it could take weeks to bring it back online. They may have learned a lesson about the futility of contracting hosting services with a Big Tech monopoly such as Amazon.
---
Follow me on Twitter @Wildman_AZ, on Parler @Moorhead, and on Gab @WildmanAZ.