WATCH: 'Leftist Thug' Attacks Turning Point USA Recruiter At Berkeley
A Turning Point USA activist was brutally assaulted while recruiting at UC Berkeley.
Charlie Kirk of Turning Point USA posted a shocking video revealing a "leftist thug" cursing at one of their recruiters, then punching the recruiter in the face and walking away.
The short video shows a man dressed in a black t shirt and jeans physically assaulting the Turning Point activist, pushing him, knocking his baseball cap off his head, cursing at him repeatedly, and eventually punching him in the face before angrily storming away from the scene.
"While recruiting for our @TPUSA Group at UC Berkeley a leftist thug comes & assaults our activists punching him in the face & hitting him repeatedly," wrote Kirk, "Imagine if the attacker was wearing MAGA hat, would be national news!"
LEFTIST VIOLENCE ON CAMPUS

Trending: Democrats Move to Ban Trump Supporters From Joining the Military and Holding Federal Jobs

While recruiting for our @TPUSA group at UC Berkeley a leftist thug comes & assaults our activists punching him in the face & hitting him repeatedly

take our poll - story continues below

Completing this poll grants you access to Big League Politics updates free of charge. You may opt out at anytime. You also agree to this site's Privacy Policy and Terms of Use.

Imagine if the attacker was wearing MAGA hat, would be national news!

This is the violent left!

RT! pic.twitter.com/7RjbCPUcDf

— Charlie Kirk (@charliekirk11) February 21, 2019
The thug can be heard making various taunts, calling the Turning Point activist a racist, and screaming "f*cking c*nt" after punching him in the face.
The University of California at Berkeley has become a hotbed of leftist violence in recent years, as the town sustained hundreds of thousands of dollars in damage after left wing mobs ransacked the city when Milo Yiannopoulos attempted to deliver a speech at the school.
While the University seems to allow radical leftist violence like this to transpire without consequence, it was previously researching whether chalk drawing and "free speech posters" found on campus constitute a hate crime.
In 2017, Big League Politics offered a platform to a news photographer who was assaulted by radical leftist thugs:
Then the blows started hitting my head. Rough hands grabbing my backpack, shoulders, forcing me to the ground.

Now I'm f*cked.

I'm also a bit dazed. In fact, I remember very little of what happened. I remember the pain. I can still hear the screaming voices echoing through my mind. I have never been the recipient of so much hate directed at me. Why?

I'm just the photographer.
Big League Politics will follow this story as it develops.
Parler CEO John Matze Forced to Flee Home Under Deluge of Left-Wing Terror Threats
Matze is suing Amazon for deplatforming Parler.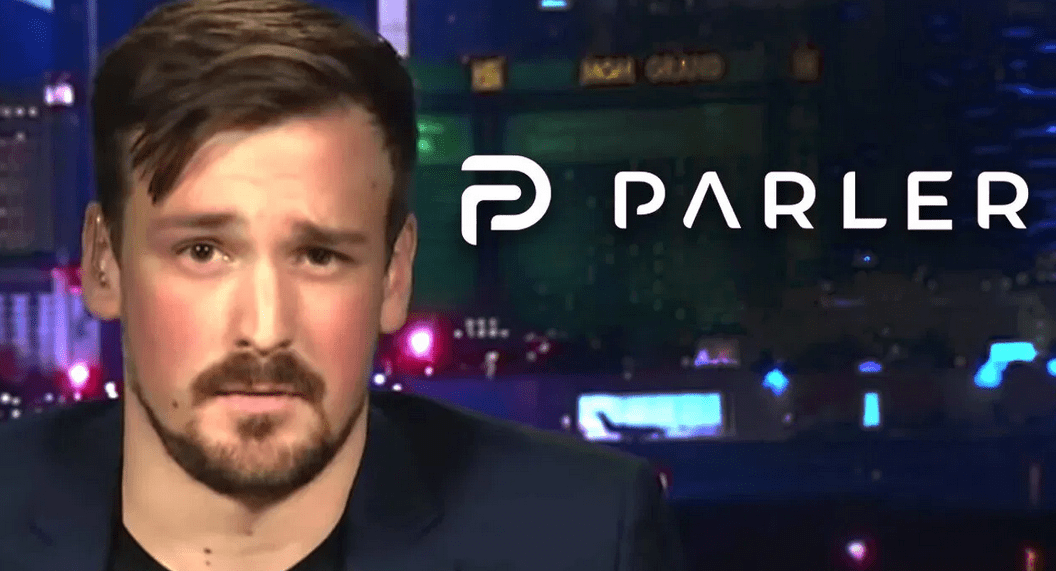 Parler CEO John Matze has been forced to flee his home and go into hiding after receiving an onslaught of left-wing death threats. Parler, a free speech social media platform, has been temporarily shut down in an extensive deplatforming campaign. Amazon promptly cut Parler's access to its Web Services after the US Capitol riot earlier this month, cherry-picking examples of content that violate Parler's terms of service and claiming the platform is being used for violent purposes.
Matze made the frank admission in a court filing for Parler's lawsuit against Amazon, requesting that the court keep any disclosures about his personal life and location secret. Parler is currently suing Amazon in federal court for its immediate revocation of Parler's hosting agreement, arguing that Amazon agreed to provide 30 days notice before any potential termination of Parler's hosting, pursuant to the party's original agreement.
Matze reveals that he's been forced to leave his home and go into hiding with his family, citing Amazon Web Services' "vilification" of his company.
take our poll - story continues below
Completing this poll grants you access to Big League Politics updates free of charge. You may opt out at anytime. You also agree to this site's Privacy Policy and Terms of Use.
Employees of Amazon have allegedly been threatened and harassed as well for shutting down Parler. The court filing in favor of redaction references these threats in requesting the court provide redaction of personal information to both sides.
"Both sides of this dispute have shown that their employees have suffered real harassment and threats—including, on both sides, death threats—owing to the charged nature of this litigation.
Parler therefore agrees with AWS that safety and security concerns justify the limited sealings requested here," Parler requests in the Amazon lawsuit.
Parler's administrators are still seeking to return the free speech social media platform to full operation, although it could take weeks to bring it back online. They may have learned a lesson about the futility of contracting hosting services with a Big Tech monopoly such as Amazon.
---
Follow me on Twitter @Wildman_AZ, on Parler @Moorhead, and on Gab @WildmanAZ.