WATCH: Man Reportedly Records Portland Drug Addicts Shooting Heroin on Sidewalk
An independent video journalist recorded two Portland residents allegedly preparing to inject heroin on a public sidewalk.
In the latest example of Portland's societal decay, Brandon Farley, the same Portland video journalist who recorded Portland Antifa take over a downtown street and conduct traffic, claims to have recorded two addicts preparing to inject heroin on a public sidewalk.
In the video, the journalist first notices a large cardboard box turned on its side. A man's head briefly appears above the box, and then immediately darts back under. As the journalist walks toward the box, a man and woman are revealed crouching behind the box, huddling over what appear to be several plastic bags under the box. As the camera continued to approach the two alleged drug users, one became agitated and chased after Farley.
Confronting Homeless Heroin Junkies Shooting Up in Public 📦🙋🏻‍♂️📸  
–
[October 12th, 2018 – 11am – New Avenues For Youth]#PDX #Downtown #FilmingPortland #NAFY pic.twitter.com/Fhfj9hVUBF

Trending: Leftist Thug Targets Roger Stone's Handicapped Wife for Vicious Attack in Own Neighborhood

— Brandon Farley (@FarleyFilms) October 12, 2018
take our poll - story continues below
Completing this poll grants you access to Big League Politics updates free of charge. You may opt out at anytime. You also agree to this site's Privacy Policy and Terms of Use.
"You're gonna shoot up in public?" Farley then accused the man after being chased away from the box.
"Shoot up?" The man replied, "What, like drugs?"
"Yeah, shoot up heroin, isn't that what you were doing?" Farley continued his questioning of the man, "Isn't that what that rig is for over there?"
Continuing to claim ignorance, the suddenly less agitated man claims the "rig is for [his] lady's insulin."
The video reveals the event took place feet away from Portland's New Avenues for Youth, a non-profit providing services to at-risk children and teens in the area.
Portland and Oregon have become a magnet for anti-Trump demonstrations, clashes between patriot groups and Antifa, child sexual abuse cases involving Antifa, and has repeatedly come under fire for showing imagery of President Trump being killed or assassinated, as happened in an anti-ICE demonstration and in the window of a Portland business.
Most recently, Project Veritas exposed Oregon Governor Kate Brown over serious allegations regarding missing state funds.
Parler CEO John Matze Forced to Flee Home Under Deluge of Left-Wing Terror Threats
Matze is suing Amazon for deplatforming Parler.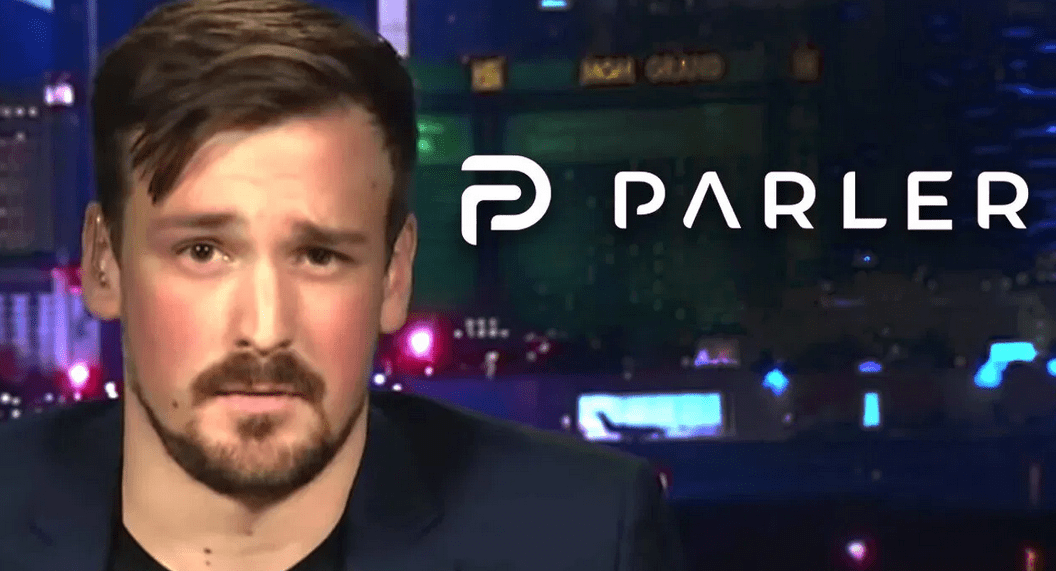 Parler CEO John Matze has been forced to flee his home and go into hiding after receiving an onslaught of left-wing death threats. Parler, a free speech social media platform, has been temporarily shut down in an extensive deplatforming campaign. Amazon promptly cut Parler's access to its Web Services after the US Capitol riot earlier this month, cherry-picking examples of content that violate Parler's terms of service and claiming the platform is being used for violent purposes.
Matze made the frank admission in a court filing for Parler's lawsuit against Amazon, requesting that the court keep any disclosures about his personal life and location secret. Parler is currently suing Amazon in federal court for its immediate revocation of Parler's hosting agreement, arguing that Amazon agreed to provide 30 days notice before any potential termination of Parler's hosting, pursuant to the party's original agreement.
Matze reveals that he's been forced to leave his home and go into hiding with his family, citing Amazon Web Services' "vilification" of his company.
take our poll - story continues below
Completing this poll grants you access to Big League Politics updates free of charge. You may opt out at anytime. You also agree to this site's Privacy Policy and Terms of Use.
Employees of Amazon have allegedly been threatened and harassed as well for shutting down Parler. The court filing in favor of redaction references these threats in requesting the court provide redaction of personal information to both sides.
"Both sides of this dispute have shown that their employees have suffered real harassment and threats—including, on both sides, death threats—owing to the charged nature of this litigation.
Parler therefore agrees with AWS that safety and security concerns justify the limited sealings requested here," Parler requests in the Amazon lawsuit.
Parler's administrators are still seeking to return the free speech social media platform to full operation, although it could take weeks to bring it back online. They may have learned a lesson about the futility of contracting hosting services with a Big Tech monopoly such as Amazon.
---
Follow me on Twitter @Wildman_AZ, on Parler @Moorhead, and on Gab @WildmanAZ.